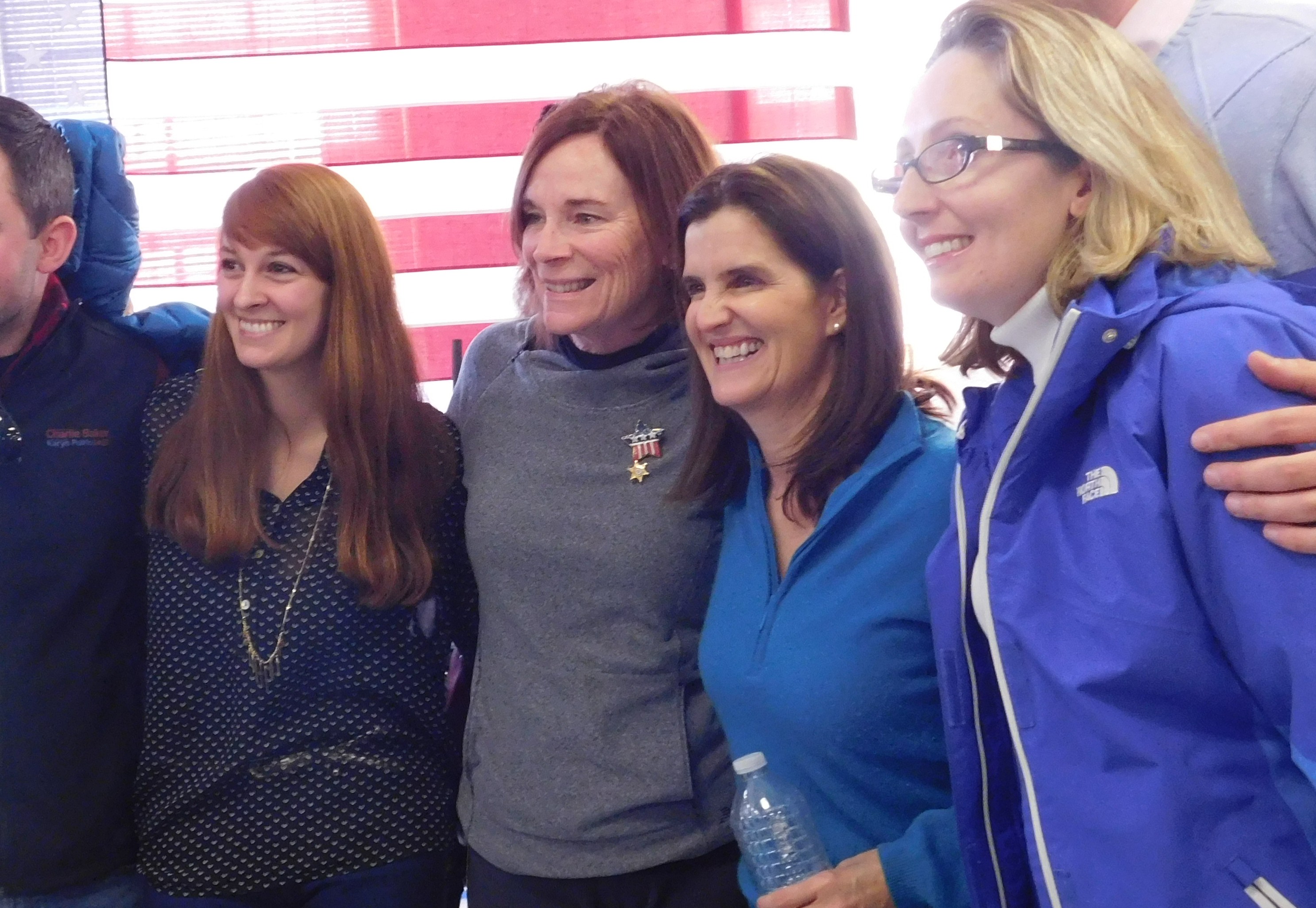 HAMPTON, NH – Mary Pat Christie has spent 52 days in New Hampshire as her husband, New Jersey Governor Chris Christie, pursues the presidency.
After a town hall in a Hampton school, Mary Pat told PolitickerNJ that "just getting to know the people" of New Hampshire has been her favorite part of being on the campaign trail with her husband.
"They are amazing," Mary Pat said. "Really it has been an honor for me."
According to Mary Pat Christie, it is town halls like where her husband can connect on a personal level that really demonstrate his ability. She said she is "hopeful" he will come out of Tuesday's first-in-the-nation primary despite sagging poll numbers.
"I have often said that if we could speak to 200,000 people, we could win this by and away," she said. "Every time someone leaves these town halls they are converted as voters for him so I am very hopeful." She said they will continue to push through Tuesday.
As for her other favorite part of the campaign trail, Mary Pat said it is simple. She enjoys spending time with her husband.
"Really, I have enjoyed spending time with Chris," she said. "I actually like him a whole lot so it worked out really well."
Governor Christie has spent 71 days in New Hampshire since announcing his intent to run, more than any other candidate in the packed Republican field.