If you've always dreamed of becoming the fifth member of the Beatles, meditating like them might lead you closer to your ultimate goal. While you can't meditate with the man who actually taught them, you can spend time learning from his protégé, Thom Knoles, also known as Maharishi Vyasananda. Mr. Knoles is pairing up with The Path for an event called "The Path to Charm" on February 28.
Mr. Knoles, who has a controversial past, specializes in Vedic Meditation, which he learned from training under Maharishi Mahesh Yogi for 25 years. If the name "Maharishi Mahesh Yogi" sounds familiar, it's because he taught the Beatles and the Beach Boys how to meditate. Mr. Knoles will be leading a session and hosting a private tea. During the tea, guests can ask personal questions about their lives, their "spiritual path" or their specific meditation practice. It's basically having access to a famous fortune teller, albeit one that's far more expensive than those offering tea readings near Union Square.
The purpose of the event is to end suffering. According to The Path, "We boast about suffering as if it is our right. We even try to out-suffer each other. We've become attached to our story of suffering." While complaints in New York are to be expected, there are still plenty of humblebrags on social media to prove people act far removed from the actual suffering they face.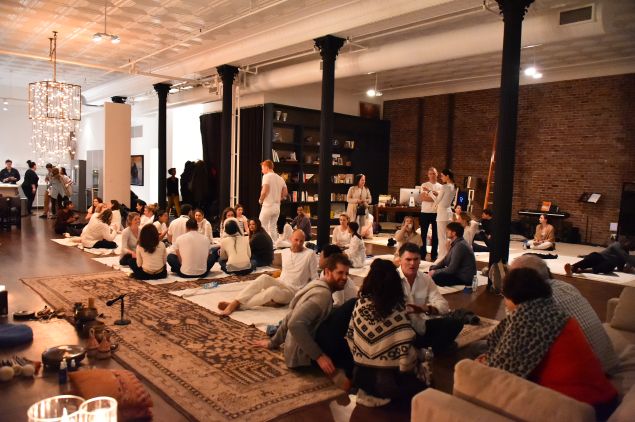 It's unclear if music from the Beatles will play, which is much easier now that they're on Spotify, or if you will turn into one of them (or Yoko Ono) after the event. My personal meditation style is more about a Netflix relaxation hour than a Vedic one; but for those who want to unwind without a glass of wine, this event offers the opportunity to learn from a true master.