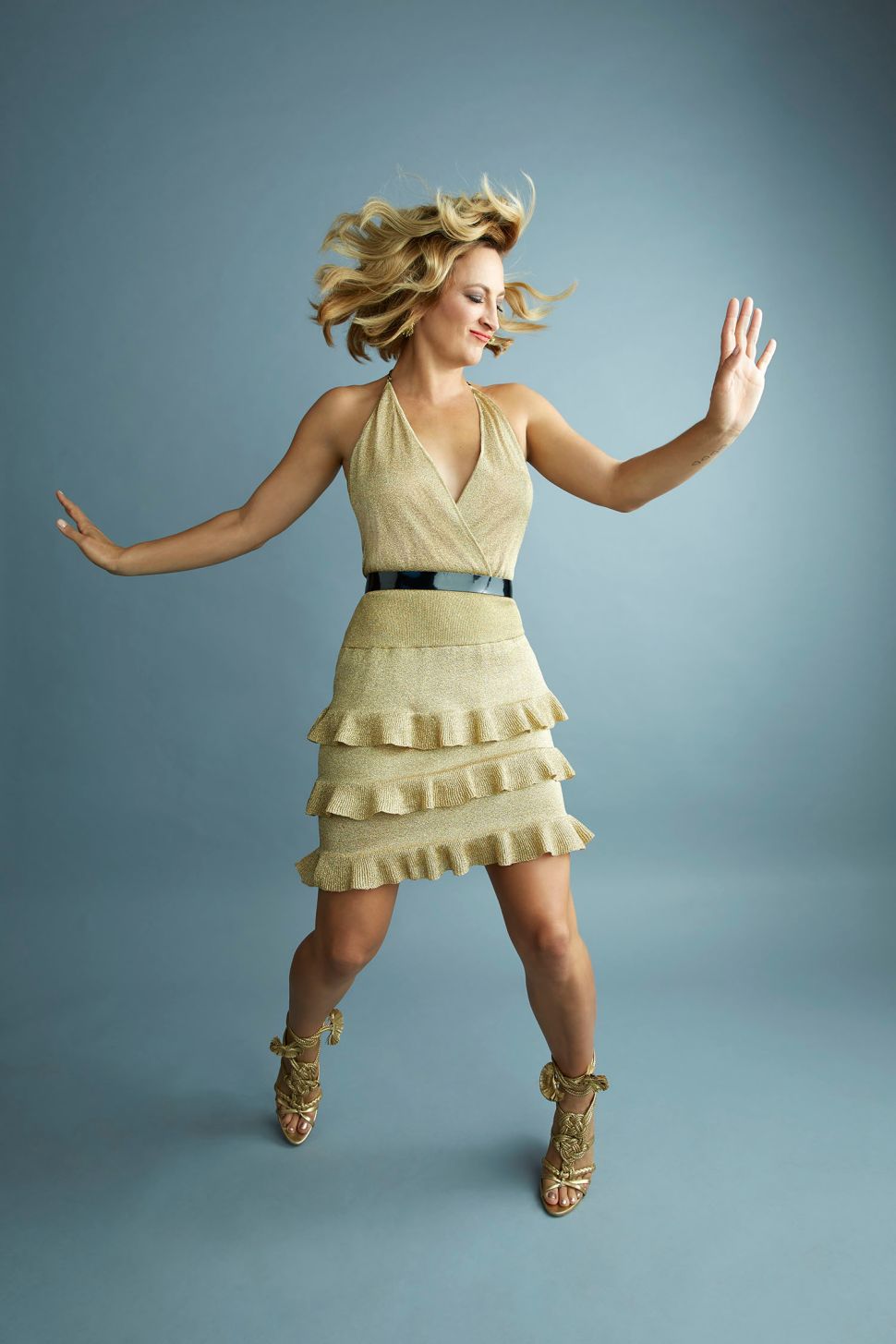 Not so long ago Zoë Bell had "zero" pairs of high heels. The agile and resilient 37-year-old who runs up a banister, does gravity-defying back flips, slams into walls, splits a baseball in two with a samurai sword and sliced through an entire room of armed men in Kill Bill said she used to stand on her "tippy toes" when trying on dresses for premieres and parties. But that was when she was exclusively a stuntwoman. There have always been badass heroines—Batgirl, Wonder Woman and Foxy Brown, to name a few—but Ms. Bell, who has been dubbed the female Rambo and the Steve McQueen of female actresses is the epitome of the glamorous new action archetype. And unlike the new breed of strong female protagonists from The Hunger Games' Katniss Everdeen to The Girl With the Dragon Tattoo's Lisbeth Salander, Ms. Bell, the gutsy female lead in Josh C. Waller's action-thriller Camino (March 4), never uses a stunt double—that's Ms. Bell herself running through the jungle, scaling a dizzyingly tall tree with little more than a vine to hold on to and leaping off a 30-foot cliff into murky water.
The Observer spoke with Ms. Bell in Los Angeles before she flew out for her Auckland premiere of Tarantino's new film, The Hateful Eight.
"I've got four pairs in my closet now, not counting the few I have on loan," said Ms. Bell, who was proud to emerge from her bedroom with a pair of strappy black heels when a friend stopped by with a dress for Golden Globe parties.
Ms. Bell, who did her first stunt work at 17 for Lucy Lawless as Xena: Warrior Princess, will have more occasions this March to step into the stilettos.
Was it challenging to learn to navigate stilettos?
"If you can fight in high heels, you can walk in high heels," said the self-proclaimed tomboy, who grew up in New Zealand. "So when it came time to actually just be rocking heels by choice, I was pretty comfortable with it."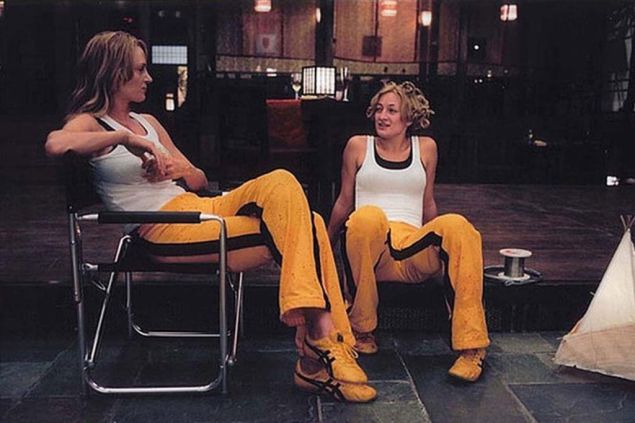 Ms. Bell has been called Mr. Tarantino's protégé and muse; the director said he gave Kill Bill a whole third act after meeting her at the audition and later wrote a speaking role for her in Death Proof.
"You care about her, you love her, you're charmed to pieces by her," said Mr. Tarantino to introduce her when Death Proof released.
"I'm happy to step into the shoes of Quentin's muse," said Ms. Bell when confronted with the title. "Anyone would be honored. I know I'm not the only muse. Music is his muse. Sam Jackson is his muse. Burma has been his muse. Beautiful colors are his muse. The type of blood he uses on set is a muse. And I'm happy to be amongst that collection."
She makes stunt work look graceful, some even say hot. Maybe it was the adrenaline rush of watching Ms. Bell in action, her enthusiastic fearlessness, or the seemingly choreographed moves her figure cuts even when she's hanging off the hood of a speeding car (Death Proof, 2007) that compelled the two-time Oscar-winning director who has cast her in four films to write a juicy speaking part for her in his award-winning three-hour-long western as a sparkling, effervescent stagecoach-driving character named Six-Horse Judy.
"He described me as bouncing. And so I bounced. And I think she's the only person in the movie that's bouncy," said Ms. Bell. She may be wearing no makeup other than mascara, but with her bright blonde hair and pale blue eyes she's positively glamorous, with an incandescent presence and visceral grace.
"I think some of that had to do with the fact that everybody else is so dastardly and rough," Ms. Bell said. "Six-Horse Judy was always meant to be a little ray of light."
Learning to drive a stagecoach with six horses took four months of training, and Ms. Bell insisted on doing all the actions herself. "I've worked with horses on and off most of my life, but literally 'on and off'—flipping on them and falling off them. But never have I been in communication with the horse as much as I was for this."
Ms. Bell, who has never turned down a stunt challenge, has been officially recognized by the stunt industry, winning several awards and starring in the documentary Double Dare, about the parallels between her life and old-guard stuntwoman Jeannie Epper.
But stuntwomen rarely make headlines unless something goes terribly wrong. Olivia Jackson, known for her work in Star Wars, which opened the same week as The Hateful Eight, spent two weeks in a coma after an accident filming Resident Evil and awoke to be told she needed an arm amputated. Ms. Bell, who has torn ligaments and more, admitted she has tempted fate, too, at times.
But showing her face (taboo in stunt work) and emotions presents another sort of challenge to Ms. Bell as she steps into the limelight as an actor.
"For a stunt woman, emotions don't matter to the shot," she said. "It was easier for me to do my job if I shut all my emotions off."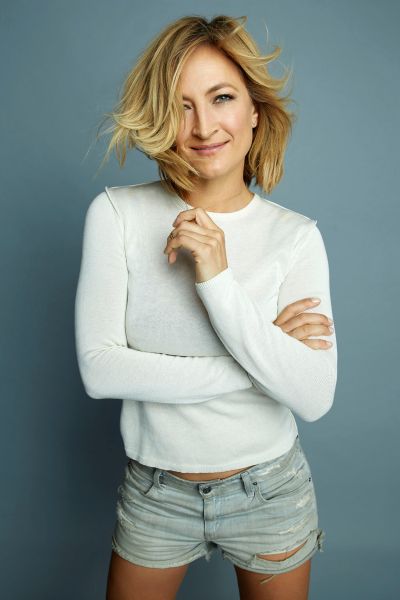 As an actor, however, Ms. Bell says her job is to honestly translate emotion from herself to where the audience can reach it.
"As an actor, it was like, now it's your job to turn them all back on. And that was a far bigger request of myself than I imagined."
Emotions run high in Camino, which is laced with elements of magical realism. Ms. Bell, who plays a photojournalist on assignment to cover El Guero, a vigilante freedom fighter in the Colombian jungles, is both heartbreakingly fragile and convincingly tough. Some of her most powerful scenes are those where she is literally haunted by memories. When she snaps her devastatingly dark, sociopathic co-star (played by Spanish actor and director Nacho Vigalondo) committing an atrocity, he turns his team against her and she must run for her life through the Colombian jungle. Grit and violence is familiar turf for Mr. Waller, who directed Ms. Bell in Raze.
It's the season of bloody noses for leading ladies. (Jennifer Jason Leigh in The Hateful Eight has a doozie.) Yet Ms. Bell, with her finely chiseled bones, aquiline nose and luminous skin, manages to have something both sensual and ethereal about her in Camino, even after being shot, stabbed and punched while being hunted through jungle terrain. Even stumbling on rocks she regains her footing, and her "girl fight" is executed with confidence and precision. She is actually running in midair as she jumps off that cliff.
"When I'm not focused, I'm quite possibly one of the more clumsy people on the planet," said Ms. Bell, who took up martial arts as a child when she grew too tall to be a gymnast. "I'll walk into doorways and coffee tables. I elbow my boyfriend in bed accidentally frequently. It's an ongoing thing."
So why no bruises in her Hateful Eight premier photos? "I actually have a big scab on my knee at both of the L.A. and New York premiers," she said. "But maybe you're too distracted by my see-through dress to notice."
Ms. Bell said she's not the idolizing type but when asked whom she would like to play next she said, "It's not even that I so much want to play her. It's that I would like to have sat down for a conversation and a glass of wine with Katharine Hepburn. She has such a majestic presence; she was a strong independent woman before it was a fad, before it was cool, and just so stunning with it."