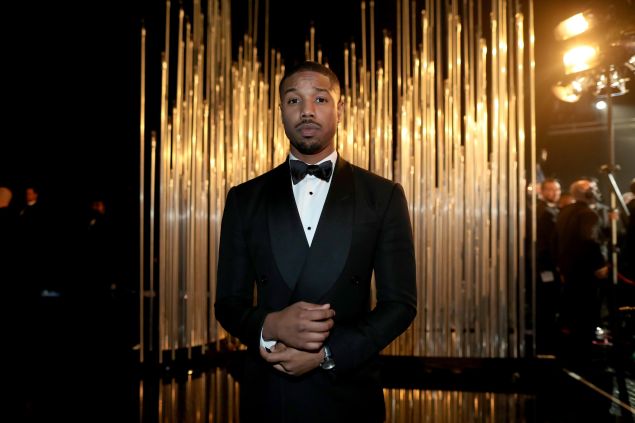 They say that men's red carpet fashion is a snooze fest, and sure, to some that may be the case. On the whole, the men's industry is an inches game, as opposed to the meters of fabric women get to play with. By comparison, it does look woefully boring. That fact doesn't negate the occurrence of trends.
For the highest calibre red carpet Stateside — only just beating out the Met Gala because of it's widespread appeal — there were two main trends: shawl collared tuxedo blazers and shoulder divots.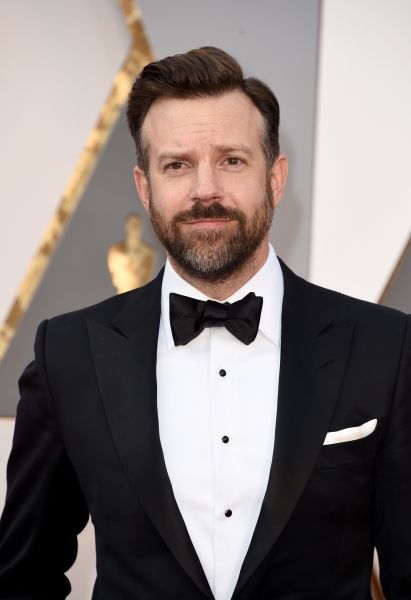 The latter isn't something you'd want, but plenty of men made this sartorial misstep at the 88th Annual Academy Awards. Not sure what it looks like? Take a look at everyone from Abel Tesfaye of The Weeknd to Jason Sudeikis. That little indention right at the top of their arm, directly under their shoulder, that's a shoulder divot.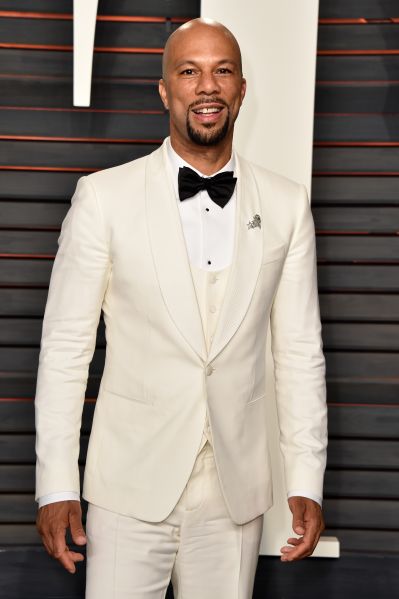 But it wasn't all bad. Take the shawl collar wearers. The trend had its high point with musician Common who wore a head-to-ankle white Dolce & Gabbana three-piece suit. We're not sure who made his black shoes — although if you were wondering, Chris Evans did don a pair from David Hart's collection for Johnston & Murphy — but the clean look stood out from the pack. He wasn't the only fan of rounded lapels though.
For his turn on stage, Kevin Hart made an impression (though it wasn't necessarily a great one) wearing a Dolce & Gabbana suit, embellished with black stones lining the pockets and the lapels. Aaron Rogers looked a great deal cleaner in his blue Isaia suit and for his acceptance speech, the Best Supporting Actor Mark Rylance took a risk in a moss green blazer — all featuring the trend. For the record, Mr. Rylance's risk paid off.
Even Creed's Michael B. Jordan sported the look. His blazer's lapels were cut both deep and wide, maybe in an attempt to show off just how jacked he got in prepping for his role, but the satin creation was clean all the same.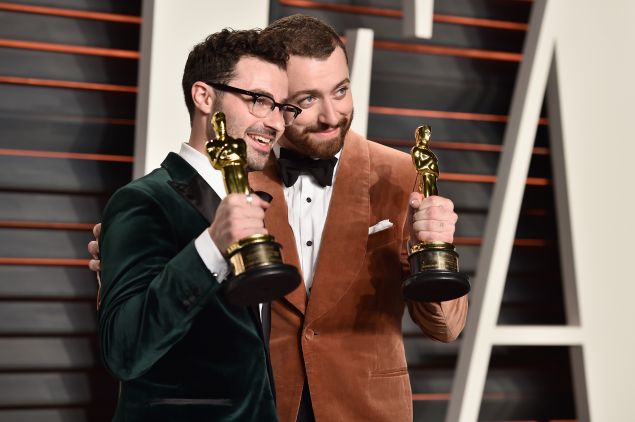 The looks showed astounding acceptance for the trend and you're likely to spot it when you head out for the gala circuit this spring. Need to pick up some round lapels of your own? In addition to the high-end versions seen on Sunday night, there are quite a few budget friendly options. Take a look at the exact design Ryan Seacrest wore from his Distinction line or see options from the Suiting Shop at J. Crew or Suitsupply. In particular, Suitsupply has a velvet tuxedo jacket in mustard that channels the same feeling as the blazer that Sam Smith went for with the Dunhill blazer he wore to the Vanity Fair after party.
Going for the gold? Try on the uncompromising black version from Saint Laurent or go with a little bit of a thicker lapel by opting for Mr. Porter's in-house line Kingsman — it'll no doubt prove to be more forgiving.