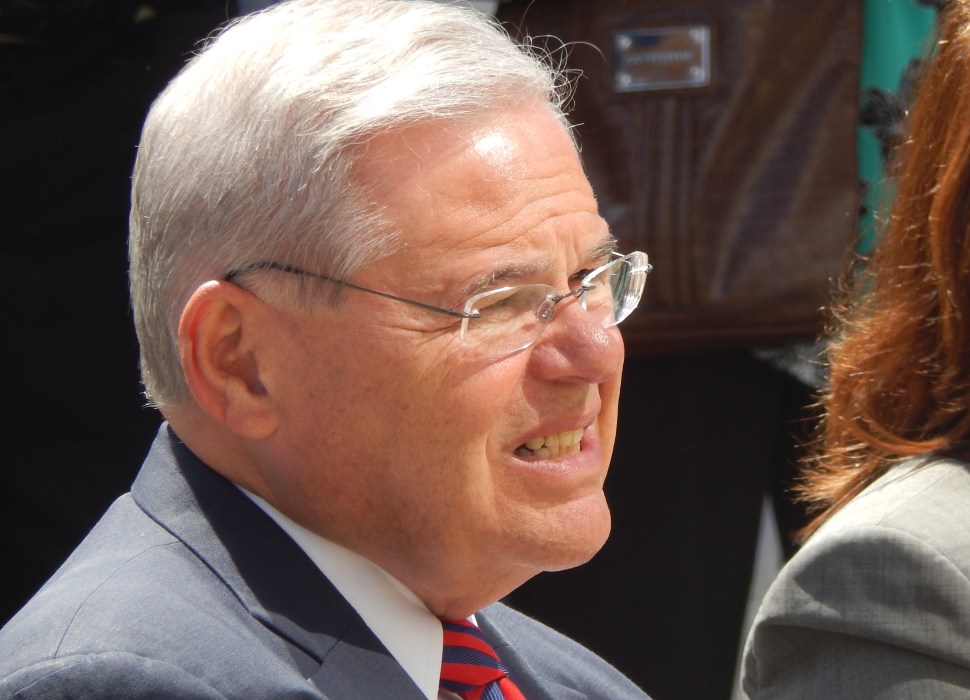 Senator Bob Menendez (D-NJ) this afternoon said preliminary findings from a yet-to-be finalized report by the Government Accountability Office (GAO) point to "vulnerabilities in the International Atomic Energy Association's (IAEA) capacity to monitor and verify Iran's adherence to restrictions on its nuclear program set by the Joint Comprehensive Plan of Action (JCPOA)."
Menendez made his comments during a hearing of the Senate Foreign Relations Committee with Secretary of State John Kerry.
Under the agreement, which Menendez lat year opposed, Iran received significant sanctions relief in exchange for verifiable limits to its nuclear facilities, equipment, materials and activities.
"GAO's preliminary observations point directly to future problems with monitoring, verifying, and meeting the requirements of the JCPOA," Menendez said.
Menendez, Senator Mark Kirk and U.S. Rep. Nita Lowey requested the GAO study last year soon after the JCPOA was announced and the IAEA was placed in charge of the monitoring and verification of Iran's commitments under the agreement, the senator noted in a release. Specifically, the non-partisan GAO was asked to review the authorities, resources and potential challenges this independent international organization has in fulfilling this critical mission.
According to the GAO, it analyzed the JCPOA and key IAEA documents and interviewed current and former IAEA officials, U.S. government officials, national laboratory representatives, and experts from research institutions in preparing findings.