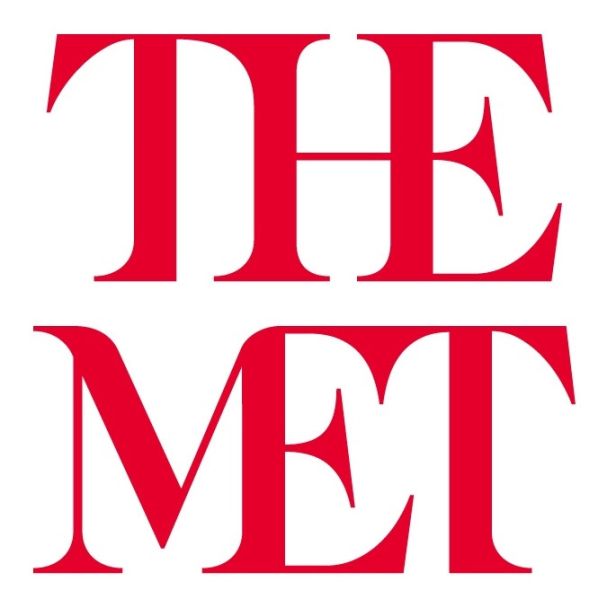 On Thursday, the Metropolitan Museum of Art's new text-based logo leaked and kicked off a storm of opinionated objections across the art world. Now, the Met has released an official statement to the backlash, with the hopes of explaining its decision to ditch the classically-influenced, iconic M logo for a new all red, serif-heavy moniker, and rebranding itself, simply, as THE MET.
"Throughout its 146-year history, The Metropolitan Museum of Art has evolved to meet the needs of its audience," said the museum in a statement sent by email late Thursday evening.
The museum explained that the Wolff Olins-designed logo, a new series of fonts and colors for institution-wide marketing, and a website redesign will launch March 1. The firm behind the redesign is known for helping Britain's Tate Museums develop its own cohesive campaign of graphics in the '90s.
"The new logo no longer relies on symbols and, instead, is based on the commonly used name 'The Met,' which has an immediacy that speaks to all audiences," the museum explained. "It is an original drawing, a hybrid that combines and connects serif and sans serif, classical and modern letterforms. In this respect, it reflects the scope of the Museum's collection and the connections that exist within it."
In a searing review of the logo on Vulture, writer Justin Davidson said, "The whole ensemble looks like a red double-decker bus that has stopped short, shoving the passengers into each other's backs. Worse, the entire top half of the new logo consists of the word the." The article's headline dubbed it a "Typographic Bus Crash."

This isn't the first time the Met has moved forward with a widely opposed rebranding. In 2013, the museum ditched its beloved metal admission tags much to the dismay of visitors. The buttons were decorated with the current Leonardo Da Vinci-inspired logo, and changed color from day-to-day. Among dedicated museumgoers, the tags were collectors items, and the transition to a standard blue disposable sticker tag was even mourned by director Thomas P. Campbell. In a 2013 New York Times interview, Mr. Campbell said, "We realize, without sounding crass, that it's a beloved brand and a beloved symbol."
The decision to move from tags to stickers represented a soft leap into a more cost-effective and streamlined future. With the new logo, which the museum says will help "create greater clarity and consistency" across its three New York locations (Met Fifth Avenue, Met Breuer and The Cloisters), the institution is jumping headfirst into new waters.
The Met said, "There may be debate about the logo because it involves change, but the Museum chose it because it represents something simple, bold, and indisputable: The Met is here for everyone."