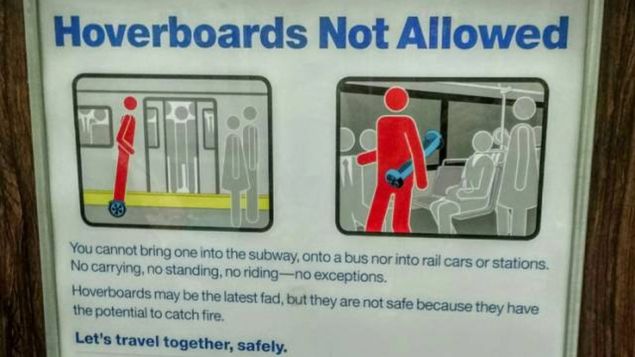 When you get on the subway or bus after work today, you may notice a new sign.
After banning hoverboards almost a month ago, the MTA has officially rolled out their newest ad campaign with the classic "bubble people."
Using the tagline "Hoverboards Not Allowed," the campaign states, "Hoverboards may be the latest fad, but they are not safe because they have the potential to catch fire."
While it's legal to own a hoverboard in New York, hoverboards are banned from New York City subways, buses, the LIRR and on the Staten Island Railroad.
Not only can you not ride a hoverboard inside a station or subway car, but you can't even carry one into a station.
Now that hoverboards are banned from the streets of New York and all public transportation, our question is, who in the city is even going to own one?