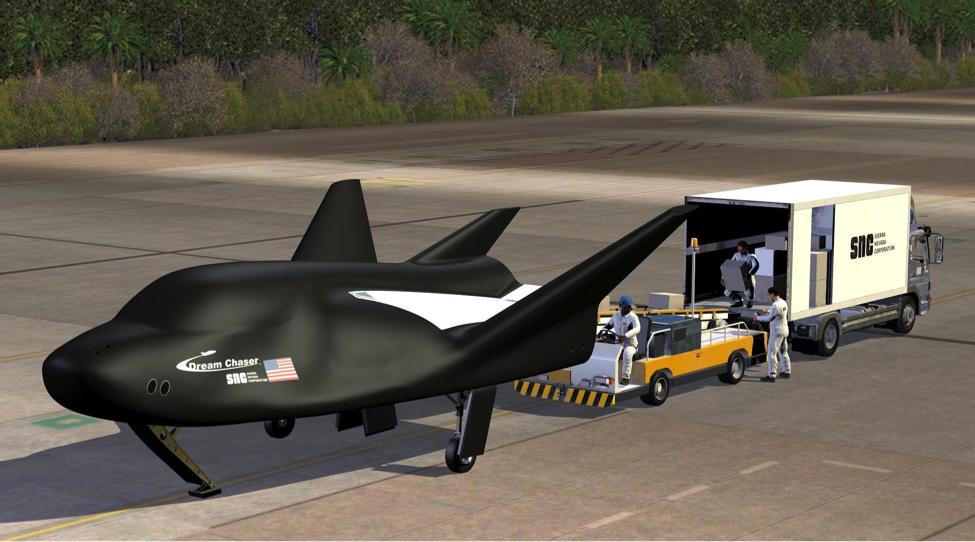 A recent, NASA-awarded cargo pact worth billions means smoother sailing for the development of Dream Chaser, a new space shuttle built by Sierra Nevada Corp (SNC), based in Louisville, CO.
The unique spacecraft has had a long and arduous journey from its Soviet-era beginnings to its thrust into today's escalating private industry space race.
The Phase 2 Commercial Resupply Services (CRS2) is contracted for at least six Dream Chaser missions to the International Space Station. The announcement comes roughly two years after SNC lost a bid to taxi astronauts to the station against competitors, Boeing and SpaceX.
SNC's resolve did not wane and the company survived by transforming their vehicle to successfully compete for cargo missions to the ISS. This innovative spirit puts the future of SNC on an exciting trajectory.
Mark Sirangelo, Vice President of SNC, says the company has addressed the concerns NASA had voiced when it decided against awarding the previous contract to SNC. He also remarked that the government "gets a terrific vehicle to add to its fleet."
The capabilities of the newly designed Dream Chaser Cargo System meet the upper end of the technical requirements for a cargo mission. Including the ability to carry up to 5,550 kilograms, roughly the size of one well-fed African bush elephant. This allows more space inside pressurized chambers for critical science experiments and external space to carry large components to be installed on the body of the ISS.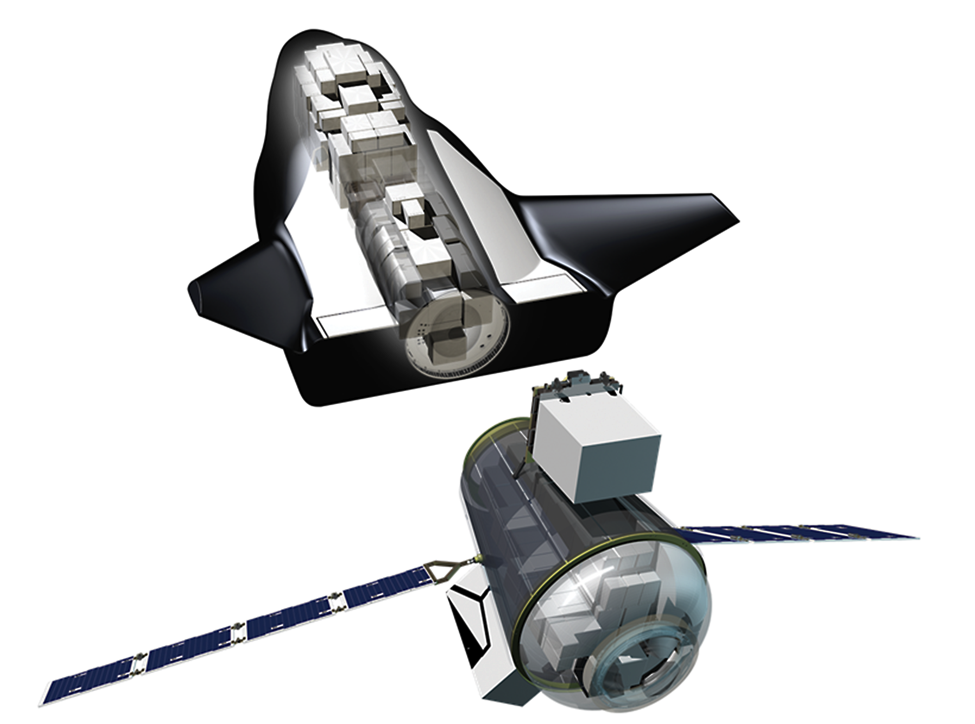 The lifting body vehicle will be launched on a United Launch Alliance (ULA) Atlas V rocket and will have the ability to return—along with cargo—by landing at any available airport. SNC's Dream Chaser is made of non-toxic materials meaning it can touch down on commercial runways and be accessed immediately.
The chance to showcase a reusable spacecraft on government funded missions bodes well for a potential pivot to commercial use. SNC is at the leading edge of private space companies that one day might cater to a more diverse base of consumers like universities, medical companies and individuals.
To learn more about Dream Chaser's history and development, we spoke to John Roth, Vice President of Business Development for SNC's Space Systems.
Can you give us a little history on how the Dream Chaser was inspired by a space shuttle built by the Soviet Union?
The history stems from the BOR-4, a subscale test version of a manned spaceplane that the Soviets experimented with (some orbital launches and sub-orbital launches) back in the 1980s. The way that it has a heritage to the Dream Chaser—it's not a direct heritage, but the BOR-4 had been captured by some intelligence originally from an Australian surveillance aircraft that caught a Russian frigate pulling a BOR-4 out of the water after one of its flights.
They didn't know what the BOR-4 was. It looked like some sort of space vehicle. They sent the information to the United States to see if the US had any intel on this vehicle and that made its way to NASA.
NASA did not have any intel on the vehicle but they thought it was a very interesting design and that prompted some of the early design work they did in lifting bodies that eventually led to the development of NASA's own spaceplane concept, the HL-20. So the NASA HL-20, if you look at it, looks very looks very similar to the BOR-4. There's sort of a direct link in that they have some intelligence on the BOR-4 and that led to the development of the HL-20 at NASA.
We took over the technical details, information and drawings etc. of the HL-20 from NASA and migrated that into the Dream Chaser.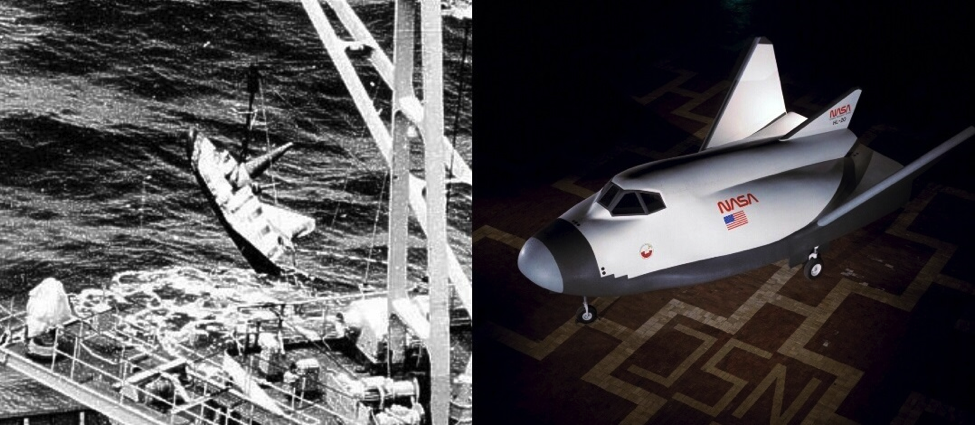 What was SNC's reaction to the claim made by NASA that Dream Chaser wouldn't be ready for commercial crew missions and what were the main points made when SNC appealed their contract refusal?
It was kind of an interesting back and forth. The purpose for filing against the decision was not a simple few page thing. We took exception to a dozen or so elements of the decision process. One of those elements happened to be the schedule and NASA's concern that because our vehicle was less mature than capsule designs in general, that we wouldn't be ready.
That's one of the things that we didn't quite understand. Some of the language just implied that capsules are easier so they should be built faster. We don't really buy that logic. We flew the shuttle for 30 years and it's not like lifting bodies had no heritage. So the fact that they were trying to say "capsules are going to take less time to develop than your lifting bodies," doesn't really have any definitive facts to back that up. That's just one of the things that we took exception to.
The schedule that we developed, which had us launching in 2017, met their requirements. NASA chose to just be skeptical that we were actually going to be able to hold to the schedule.
And the reaction to finally winning the Commercial Resupply Contract?
As you can image we were thrilled. There are people that have been literally working on this vehicle for more than ten years from when they were at Spacedev. People at Spacedev were initially the ones that took the HL-20 and thought it could be a very cool lifting body for the future. And so just the long haul to getting from where we started to finally knowing that were were going to get at least six missions to the space station was just an incredibly thrilling moment.
Shouts, hugs, tears and every emotion you can imagine. It was just relief that we were going to be able to bring this vehicle to life.
[protected-iframe id="f39c041ebfae18f6e9dbfdcd7c95d1f4-35584880-75321627″ info="https://www.youtube.com/embed/eHvBUqfWDRs" width="560″ height="315″ frameborder="0″ allowfullscreen=""]
Was there a shift in vision for SNC in terms of moving from crew transportation to cargo? And will a crew version of Dream Chaser still be pursued by the company at any point?
We are still absolutely committed to eventually getting a crew version of Dream chaser. The team wants to do that very badly. We don't have a current path forward but we are not giving up hopes that we can find a path to making a crewed variant in addition to a cargo variant. So really the mental shift that you are talking about came after we lost the crew competition and of course it was a very disheartening time when we were thinking about the options for moving forward.
Originally we weren't going to build for cargo contract, the CRS2, because we were still in the midst of trying to find out if we were going to win the current program and we didn't think we wanted to divert staff from crew program over to do this cargo thing. Obviously once we lost the crew, we took another look at the cargo and we had to go through major rethinking about how we could optimize the Dream Chaser vehicle for cargo.
It wasn't as easy as simply looking at the crew vehicle and saying, "OK we're going to pull seats, pull out people and stick in cargo."  It would not have been a good vehicle for the cargo program. It would not have been competitive. We had to go through an incredible redesign process to come up with the idea of the cargo module and to come up with a way to make room for additional cargo.
Taking out the abort engines for example which we don't need for cargo. We needed to fit inside a fairing so we had to come up with a redesign for the wings to be able to fold. There was about a dozen major things that we had to address to see if we could really make this crew vehicle to what we thought would be an exceptional cargo vehicle.
Amazingly, we did that and were able to turn our vehicle into what we think is the most optimum cargo vehicle for NASA because we're the only ones that can do all three of the missions they want to do in every single flight. Which means pressurized and unpressurized cargo up, disposal and return. We can do all three of those in every flight and we're the only vehicle that can.
What are the plans for launch and landing sites? Will the Kennedy Space Center play a major role?
The contract right now for the cargo missions is based on launches out of Kennedy and landing at the shuttle landing site facility at Kennedy. Obviously we'd have an option—if they wanted—to discuss with us launching and landing from somewhere else but that's our baseline concept in the CRS2 proposal. We have been working with a lot of different airports and spaceports both in the US and internationally who are interested in being able to land Dream Chaser at their facilities. We have had a number of discussions with those airports and spaceports. We have a few that are public like Houston and Alabama and a few others that we have been working with that have elected not to go public yet.
We are moving forward towards plans to look at eventual FAA licensing for landing Dream Chaser at other places than Kennedy. That right now is not part of our cargo contract.
Will the Dream Chaser eventually be utilized for other types of missions?
We are looking at other variants or modifications to the current structure. For example, we've done a lot of work on a free-flying science mission. We've installed more standard racks very similar to the racks that are inside the space station. So they can put the same kind of science experiments they run on the ISS, on a free-flying science mission for Dream Chaser.
We've done some conceptual designs of how it would look if we did that. We've done designs for longer duration vehicles meaning you want to be in orbit for some months or a year instead of the days or few weeks that we would do on cargo missions. Those are variants of the same vehicle and we have looked at a number of different ones like that. We've been in discussions with different customers about those kinds of variants.
There is going to be a commercial market. NASA is certainly a customer now. We think Europe is certainly going to close on missions. We still believe that there is potential for missions with commercial customers like pharmaceutical companies and bio-farm companies that are interested in starting to look at doing zero-g manufacturing and zero-g experiments like they do on the space station.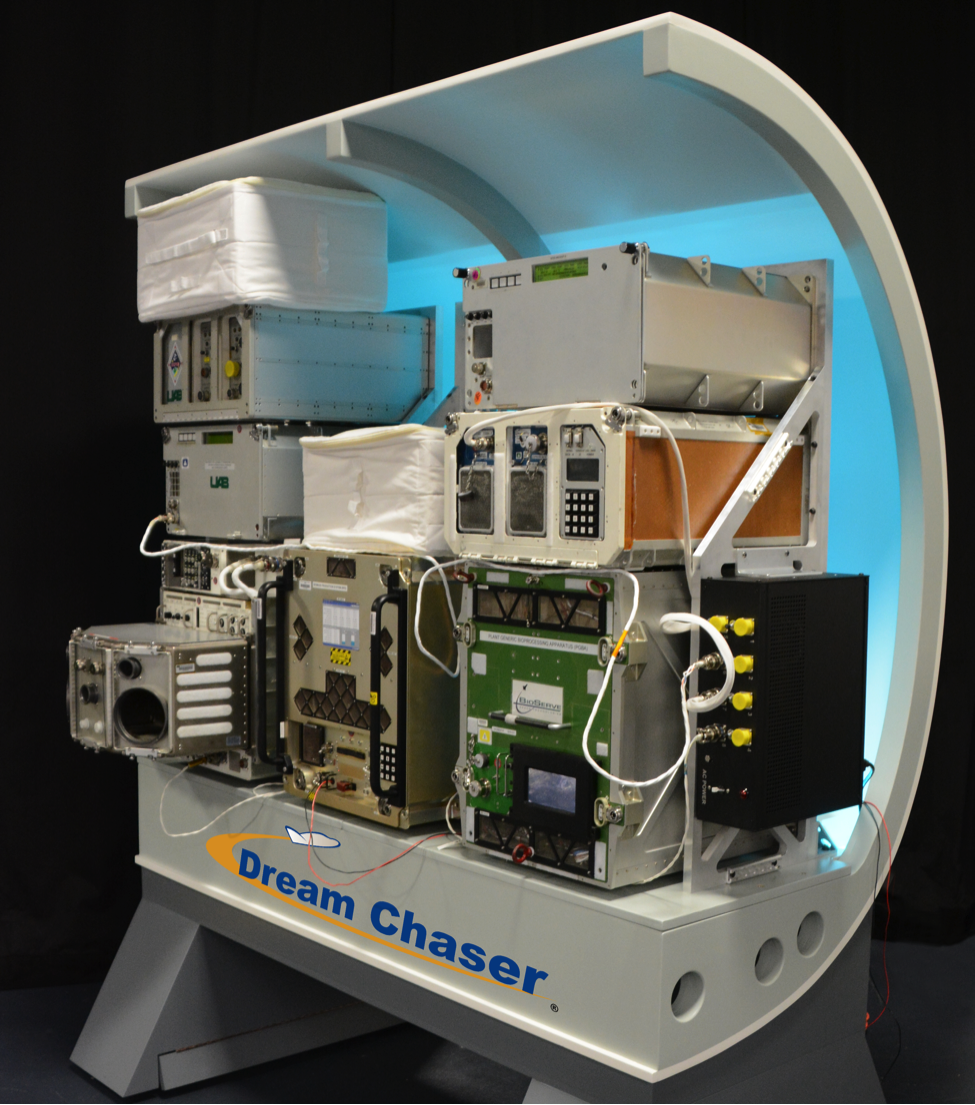 Will SNC compete for the next round of commercial crew contracts that NASA is expected to award in 2020?
That is certainly on our radar scope, yes. That is something we are very interested in doing. We do need to try and find the best route in working on the crew version. First, it's going to take some investment funding and that could be either internal, external, or a combination. The second thing is that we absolutely want to make sure we are successful on the cargo missions. So we've got to make sure the resources are directed towards making that cargo design and getting that vehicle built.
Whether we can actually go after that contract or not when it gets to that point, is going to be matter of whether we can get the right resources to get there.
When will the public see Dream Chaser fly for the first time?
Well that's really up to NASA. NASA has not yet signed any of the task orders for specific missions. We have our first meetings in the next few weeks but they announced as part of the contract that the first cargo missions will begin in 2019. It doesn't mean all three providers will be contracted to do cargo mission in 2019 so we still have to wait on NASA to see what our schedule will be for the first flight.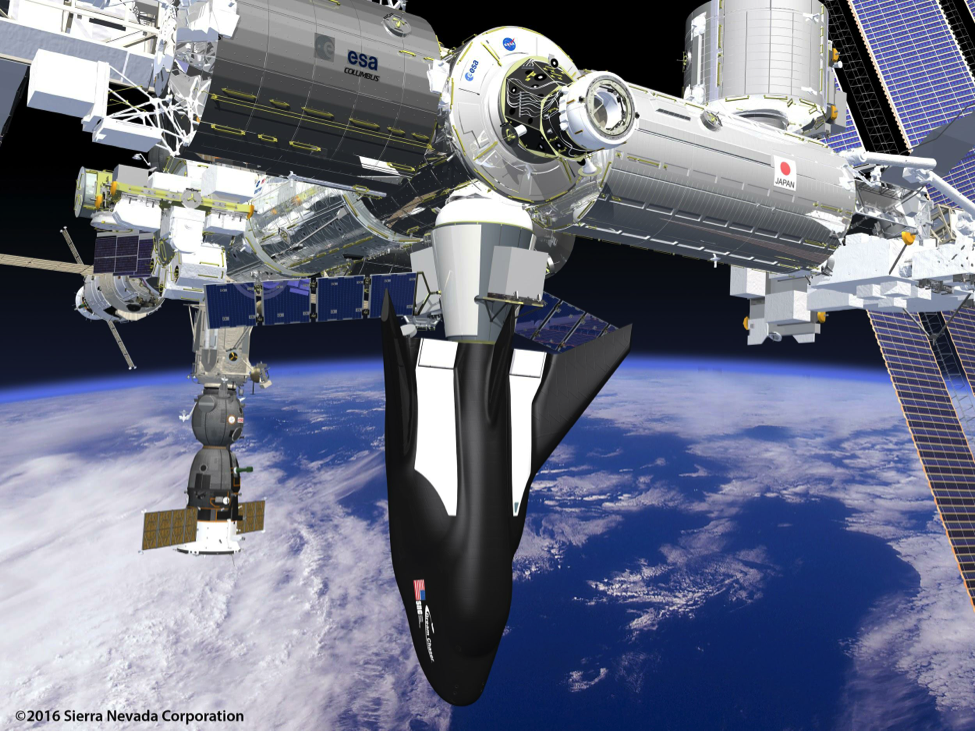 Related links:
Robin Seemangal focuses on NASA and advocacy for space exploration. He was born and raised in Brooklyn, where he currently resides. Find him on Instagram for more space-related content: @not_gatsby
Cayte Bosler is a Brooklyn-based freelance journalist who has contributed to The Atlantic, National Geographic, and Fast Company. You can find her on Twitter and Instagram.