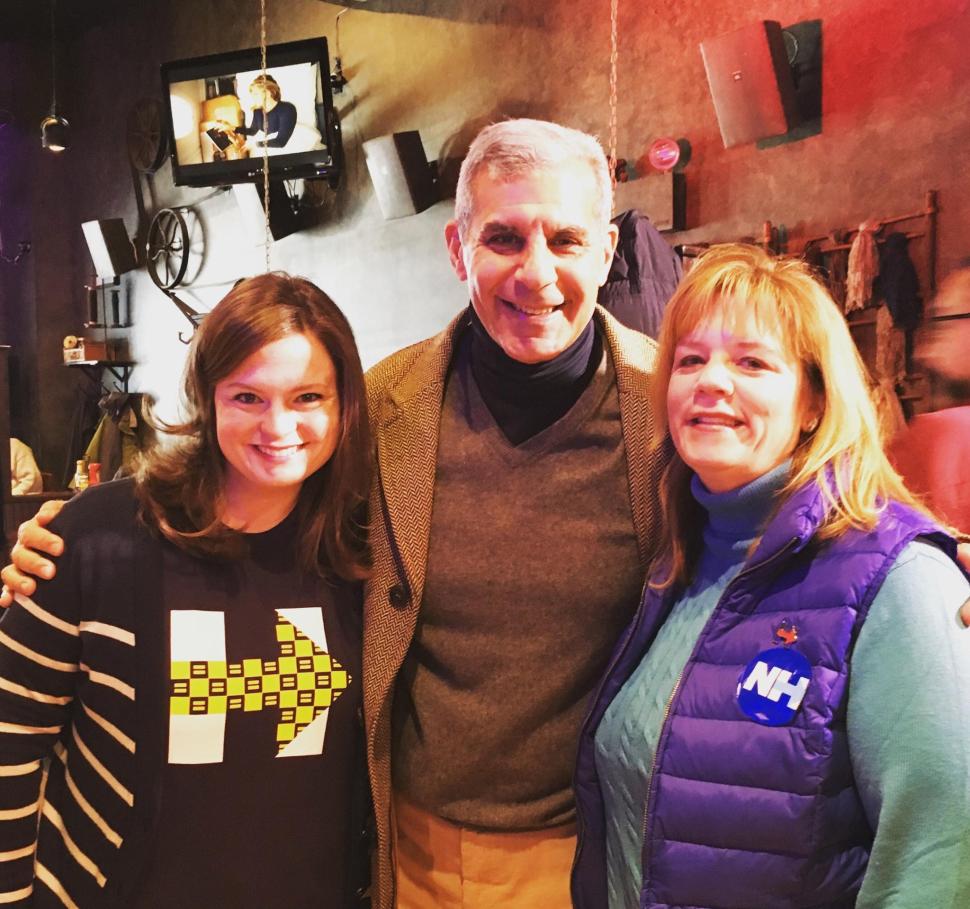 Operatives with the State Democratic Committee rounded a corner in the politics-exploding Radisson Hotel in downtown Manchester and came face to face with a recognizable fellow New Jerseyan playing for the other team on Election Day.
It was state Senator Joe Kyrillos (R-13), who's in New Hampshire campaigning for former Florida Governor Jeb Bush.
Veteran Dems operative Jen Holdsworth (political director for the State Committee) and State Committee Treasurer Kelly Stewart-Maer are in Manchester campaigning for former Secretary of State Hillary Clinton.
Stewart-Maer told PolitickerNJ that she's never seen lines to the polls like the ones she's witnessing right now in Manchester.
In the granite state canvassing for Clinton since Friday, Maer described the New Hampshire experience as "amazing."
"This is the state where the people are very well informed and politically engaged," she said.
She doesn't ever intend to miss a future opportunity again to go to New Hampshire, she said.