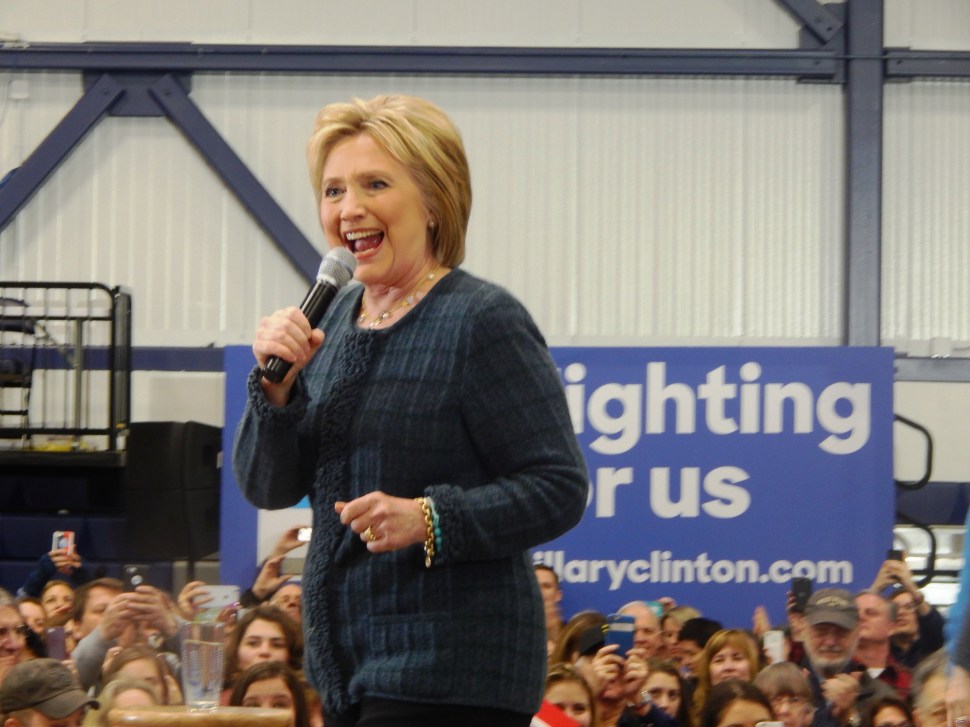 Former Secretary of State Hillary Clinton easily beats Vermont Sen. Bernie Sanders for the New Jersey Democratic nomination for president, 55 percent to 32 percent, according to today's Rutgers-Eagleton Poll.
Sanders has an edge in favorability. Forty-six percent of voters have a favorable impression of the senator, while 29 percent have an unfavorable one and another 25 percent have no opinion or are not familiar with him. Clinton, on the other hand, receives higher negative than positive ratings – 42 percent favorable versus 47 percent unfavorable, with 11 percent uncertain. This is a marked difference from Clinton's ratings a year ago, which were 59 percent favorable to 31 percent unfavorable.
Clinton, however, excels with her own party base, the poll finds. Over three-quarters of Democrats are favorable toward her, versus two-thirds who feel the same about Sanders.
While each party has a clear frontrunner, more than half of voters are dissatisfied with the current field of candidates: 30 percent are somewhat dissatisfied, and 25 percent are very dissatisfied. Just 9 percent say they are very satisfied, and another 36 percent are somewhat satisfied, according to the poll. Republicans are most likely to express satisfaction with the choices available, followed by Democrats, with independents least satisfied.