Roughly one out of two New Yorkers live alone and they are unhappy about it. A poll by Time Out found that 45 percent of the city's residents report being "sad to be single," more than any other major city surveyed. But given the rise of Tinder and other immediate gratification dating sites, there's little reason to mope in Manhattan. Start your hunt for a partner, or playmate, by perusing the Observer's curated collection of impressive, available New Yorkers.
Most Eligible Artist: Derek Fordjour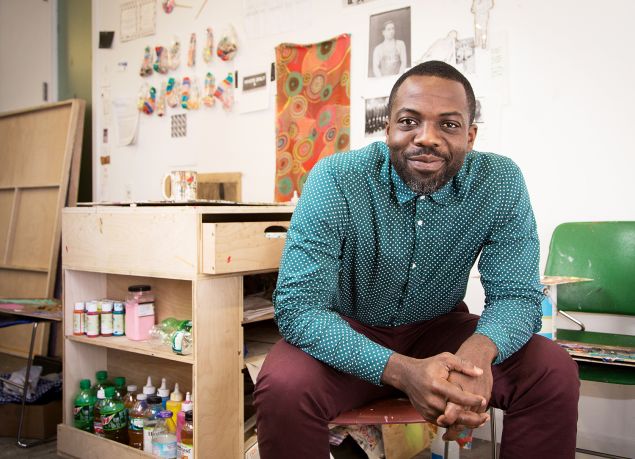 Fine artists often let things like manners,  hygiene and basic human decency slide on their quest for stardom. Derek Fordjour is not one of those artists.
Though ambitious, the successful, Harvard-trained painter and sculptor has maintained the Southern charm he developed growing up the child of Ghanian immigrants in Memphis, Tenn.
Mr. Fordjour's showing schedule has been prolific of late. He just opened an exhibition at Papillion Gallery in Los Angeles, and last year he exhibited at a Sotheby's show curated by pop icon Drake, as well as a one-man installation at Robert Blumenthal Gallery on Madison Avenue. The 41-year-old artist, who favors tailored jackets
and pristine open-collared shirts, accepts the "considerable amount of social engagement that comes with the territory" of being an in-demand artist, but he still manages stints of solitude in his Manhattan studio to create his colorful and intricate collage works, paintings and multimedia sculptures.
Now that he's in collections and galleries worldwide, does he even have time to date? Definitely, he said, but the woman he wants must be "someone who can also understand the vicissitudes of an artist's life, which sometimes requires intense, prolonged periods of time alone. Aside from that, it's most important to have someone who is secure and genuinely kind," he said. "But I generally don't believe in lists and I'm more interested in the whole person than I am in how many hobbies and interests we share."—Ryan Steadman
Most Eligible Dominatrix: Mistress Darcy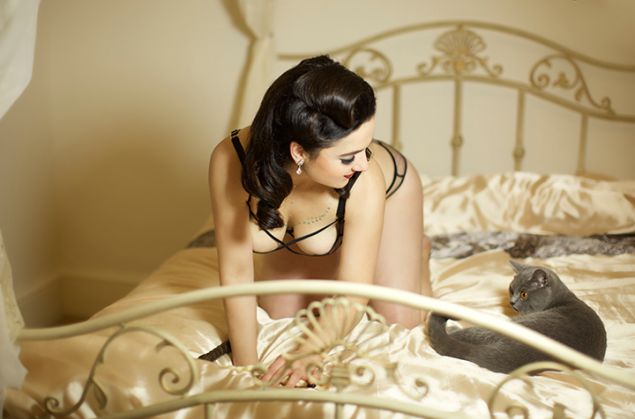 Mistress Darcy freely admits that she is uncomfortable with exposing herself; that's usually left to her clients.
The thoughtful 29-year-old with engaging eyes and an easy smile makes her living meting out pleasure as a dominatrix, or "pro dom." She says she has "tens of thousands of fans" and travels worldwide for work. On her website, she announces her schedule like a rock star on tour.
But over lunch at Fraunces Tavern, she acknowledges something is missing: romance. She and her boyfriend broke up last Valentine's Day and she wants to find someone who will tell her, "Let's hold hands."
"For some of the pros who really work a lot," she continues, "or who get very intense with their sessions…it's like anyone who has a successful career: they want to get home and just relax and watch Star Trek," she says.
When she meets a "vanilla" man, she frets that stereotypes can restrain courtship: "Usually they expect something like a cold, bossy woman who's imperious, maybe tyrannical, barks orders to the wait staff, not very friendly or conversational, maybe intimidating, probably not very funny, and without any sort of warmth or compassion to her."
Ideally, the self-described "bossy boots" hopes to meet a younger Adam "Ad-Rock" Horovitz from the Beastie Boys. "Somebody who can keep up intellectually, make me laugh…and be emotionally supportive," she explains.
What she doesn't necessarily want is a man craving a stiletto heel to the groin. "A cook," she notes wryly, "doesn't want to make dinner when he gets home."—David Wallis
Most Eligible Comedian: Aparna Nancherla
Like many stand-ups, Aparna Nancherla has perfected the art of self-deprecation. She once described her sense of style as "before picture" and also observed "that any pizza can be a personal pizza if you cry while you eat it." Truth be told, the bitterly funny—but not bitter—comedian has plenty to laugh about.
The Astoria resident, who on stage acts as surprised by her punchlines as anyone listening, moved to New York from Los Angeles three years ago to work for FX's Totally Biased with W. Kamau Bell. She now writes for Late Night with Seth Meyers, headlines throughout the country and will soon launch a podcast on depression. A few years ago she made history on Conan as the first female Indian-American comedian to perform on late night network television.
The other night in a Midtown bar, the petite, decidedly after-photo Ms. Nancherla, 33, called her fellow performers "messes," but nonetheless said she prefers to date other creative types, given the mutual understanding about the demands of show business. "I wouldn't say I'm an easy person to date, logistically," she reflected. "I'm like a glass of wine, but the flavors come out over a long period of time."
Not too much time too quickly, though. She admits that she's joined the new culture of flakiness. "I guess the new social currency is being unavailable," she mused with a hint of resignation. In other words, romance, like wine, is best enjoyed in moderation.—Brady Dale
Most Eligible Single Mom: Emma Johnson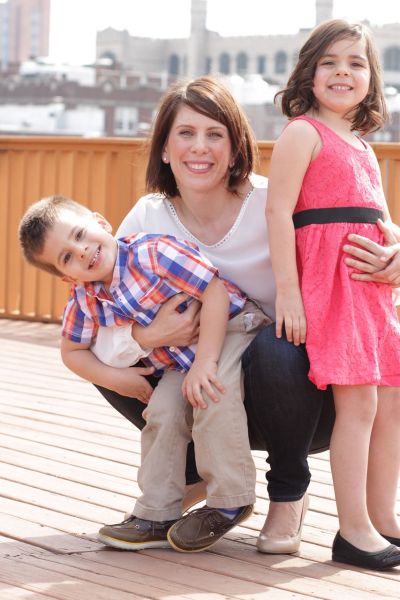 As the founder of WealthySingleMommy.com, Emma Johnson expounds daily on the ins and outs of life as a divorced mother of two in New York City. Since she began the blog three and a half years ago, Ms. Johnson has attracted a sizable audience—100,000 unique visitors a month. According to the Pew Research Center, single moms lead 26 percent of families in the United States, a five-fold increase since 1960.
"We're not gonna turn that ship around," Ms. Johnson, a loquacious 39-year-old with short brown hair, explained over coffee in the Financial District after recording an episode of Like a Mother, her podcast. "So I'm like, let's just build awesome fucking lives, ladies."
Ms. Johnson, also a business reporter, concentrates on the positive aspects of the much maligned demographic, offering advice on topics including money ("Should you sell your engagement ring after your divorce?") and sex ("How to pick up cute single dads on the playground").
Ms. Johnson herself leads an active romantic life—OkCupid is her preferred resource—opting for dates on the weekends, when her ex-husband has the kids, aged 5 and 7.
Potential suitors: Ms. Johnson's preferred age range is 34 to 48, but she will entertain older and younger suitors. "I just need someone who's super cool to hang out with," she said, because, as she put it, she is comfortable financially and already has a family. "I find that very freeing."
Ms. Johnson acknowledged that getting hitched might not be a great business proposition, given her website name. "Let's just say," she reflected, "that hasn't been a crossroads yet."—Matthew Kassel
Most Eligible Trust Fund Kid: Kevin Michael Barba
"I'd rather go antiquing or horseback riding than go on a date," Kevin Michael Barba said with a laugh. Yes, the 23-year-old heir to a family fortune made in the HVAC trade prefers the equestrian arts (as well as equestrian art found on weekend trips to Millbrook) to playing the field.
Currently flirting with fashion marketing, Mr. Barba plans to commit to interior design. His old-world sensibility shows in his tasteful new uptown apartment—decorated to the hilt with blue and white Cantonese porcelain vases—as well as his taste in men.
While someone his age might idolize a Hollywood hunk, Mr. Barba says he is looking more for Robert Redford as Jay Gatsby. "They can navigate different situations with ease, and have a bit of wanderlust," he said of his potential co-star. "They're smart, too."
Mr. Barba, who fundraises for The Parrish Art Museum, Save Venice and The Trevor Project, a LGBT youth organization, among other causes, takes a "laissez-faire" approach to dating, he said. "You shouldn't actively seek people out…I feel like you see the same people all the time, and every now and then you get a wild card in there."
But he adds, "I don't really like the wildcards, though. Maybe that's why I'm single."
—Zachary Weiss
Most Eligible Drag Queen: Linda Simpson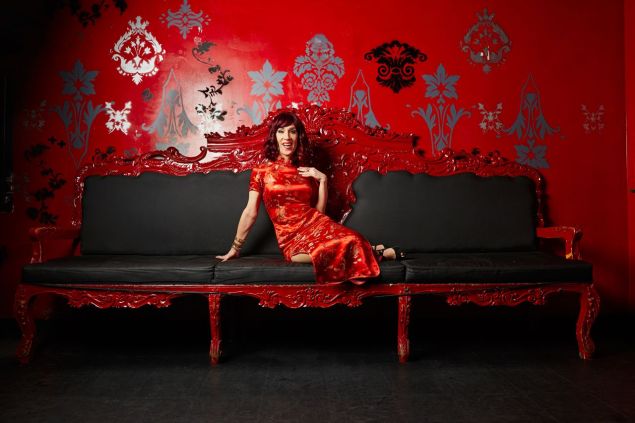 Linda Simpson never lip synchs, barely dances and would probably be trampled to death on RuPaul's Drag Race by the first episode. But Ms. Simpson, who came of age as a drag artist in the 1980s, has become something almost every NYC drag queen—and artist—hopes to be: a vital cultural figure.
Choosing a classy, somewhat understated (for drag) aesthetic, Ms. Simpson could be mistaken for any seasoned Manhattanite, Ubering her way to Cipriani. Like any great drag artist, she is performing this as both an emulation and criticism of cultural norms. But while poking fun at the New York establishment, she has become an established fixture in the downtown art and performance scene, working in multiple genres as a spokesperson, playwright (plays include The Bad Hostess and The Emperor's New Codpiece), documentary photographer and hostess (LindaLovesBingo.com).
During the '80s and '90s, as a creative renaissance in the city's drag scene was shattering the form, Judy and Barbra impersonators gave way to fully realized drag personalities like Ms. Simpson, Lady Bunny and Sherry Vine. Apparently, Ms. Simpson never stopped taking photos during that time. Her roving multimedia performance series and slideshow, The Drag Explosion, chronicled this dynamic, pre-selfie downtown scene. In Ms. Simpson's live narration, she touches upon gender politics, AIDS and its aftermath and creative survival.
With transgender awareness at its peak, and Drag Race in its eighth season, the art form is undergoing another transformation. A preserver of drag's past, Ms. Simpson has become a cultural leader of its future. She has, in a way, become the Kitty Carlisle Hart of downtown drag and could use a wealthy financier husband to complete the look. Have someone in mind? If you are feeling like a yenta for the lovely Ms. Simpson, be sure to tell the suitor to be efficient. "An ideal date would be short and sweet," says Ms. Simpson. "It gets too weird when the encounter stretches out. Keep 'em wanting more!"
But Ms. Simpson isn't desperate this V-Day. "I'm perfectly content being single…Our culture puts so much emphasis on seeking romance, but I think there are lot of people who would be much happier if they realized that being single is just as viable." If she does settle down? "I would want someone who is good at stuff that I can't do—like programming the remote."—Michael Albo
Most Eligible Design Guru: Maxwell Ryan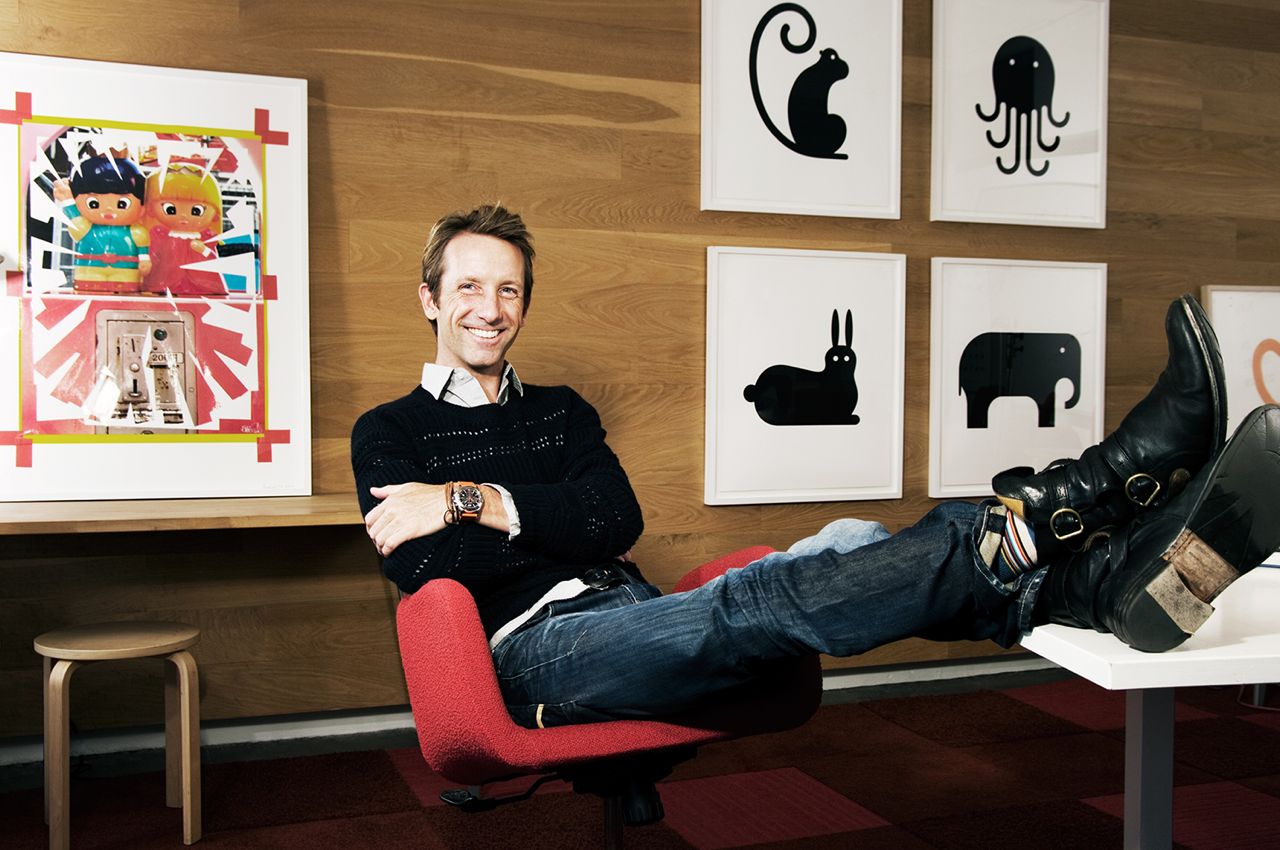 If you want to entice Maxwell Ryan, first consult Apartment Therapy, the popular blog he co-founded that brims with Pinterest-worthy decor inspiration, housekeeping tips and entertaining advice. Mr. Ryan, 49, deems a date's sloppy or uninspiring abode a "dealbreaker."
"It's like being well dressed," he elaborated in a phone call with the Observer. "If you fix [the apartment] up for yourself, you take pride in yourself."
Mr. Ryan is relatively new to dating in the Tinder era. Until 2012, he ran Apartment Therapy with his ex-wife Sara Kate Gillingham, documenting the ways in which they, too, made the most of small living spaces with a young child. Their divorce sent tremors through the design blogosphere—it even merited a Page Six item.
So now that Apartment Therapy is no longer a family business, has Mr. Ryan's approach to his work-life balance changed at all?
"The last four years I've become a much better leader, and I have a much more direct relationship with my team," he said. "In a funny way, [Apartment Therapy] is my family."
Mr. Ryan, who will soon launch a line of tableware, says he's ready to expand his inner circle, as long as he finds a woman "who has her own life, her own career."
And he seems willing to at least entertain cohabitation. "The home is a really important space for many reasons," he said. "Taking full advantage of setting up home together…is fun. It's a learning experience."—Lale Arikoglu
Most Eligible Actress: Molly Bernard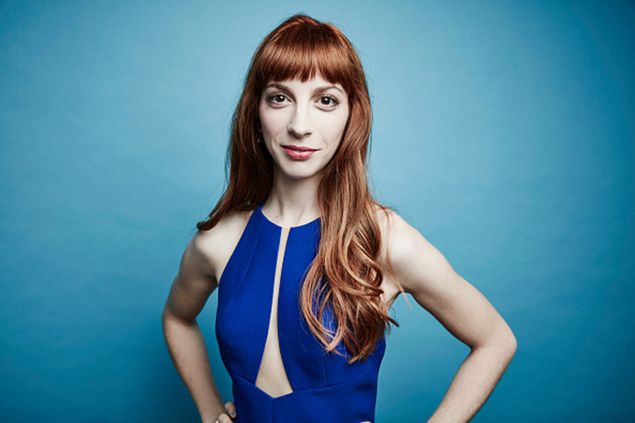 When Molly Bernard was 13 years old, a burgeoning actress with visions of the New York stage in mind, she received a fan-mail response from Broadway darling Sutton Foster. It read, simply, "Best of luck, Molly. Follow your dreams. XOXO, Sutton Foster."
Years later, Ms. Bernard found herself in an audition room for TV Land's Younger with showrunner Darren Star. Her role, at the time, was confined to six lines, one of which was a locker-room observation: "Oh God, it looks like my mother's vagina." The crude crotch-parison is lobbed toward Younger's 40-disguised-as-26-year-old main character Liza Miller, played by—who else?—Sutton Foster.
"Darren said, 'I really like the decision that you're disgusted with the bush, but there's a sense of wonderment, too,' " the actress chuckled.
On a recent freezing afternoon, Ms. Bernard and I were tucked away on a bench in the corner of a packed Soho coffee shop. Despite the crowd, the actress wasn't hard to find—she has a kind of offbeat, downtown-drama quality one would expect from a Yale School of Drama graduate raised in Brooklyn, more Annie Hall than Hollywood. Still, in person—her red hair hidden under a blue hat, dark eyes behind round, owlish glasses—Ms. Bernard was the polar opposite of the bold, uninhibited publicist she plays on Younger. As the conversation
continued, however, glints of Lauren Heller broke through.
"As Lauren, I've tapped into this opportunity to be braver than I am," Ms. Bernard explained. "My first day on set this season was in Bryant Park, at noon on a Monday, topless. But I kept thinking, 'I'm so lucky, I worked hard to get here, and I just have to do this.' "
Two bonds bolster Ms. Bernard's newfound daring. The first materialized when castmate Nico Tortorella, whose social circle Ms. Bernard describes as "pansexual 20-somethings, living in this big, bold city," took her under his wing. But it's the second bond—to the city itself—that has perhaps emboldened Ms. Bernard most. She described a recent breakup: "A relationship ended. I hopped on my bike and just flew over the Manhattan Bridge for the first time," she said. "I thought, 'I'm like 90 pounds, what am I doing?' Then I just fucking went. All the way uptown and back again."
"New York is my place," Ms. Bernard continued. "The way I feel about New York, that's the way you feel when you have someone you love."
—Vinnie Mancuso
Most Eligible Shrink: Rachel Blakeman
I have a thing for Rachel Blakeman. But then, so do a lot of people. The fortyish Columbia- and NYU-educated psychoanalyst, a former Skadden, Arps corporate lawyer, is blonde, buff, stylish (she favors form-fitting, sleeveless dresses) and frequently Louboutin-shod. "How can people walk in those things?" I once heard her marvel of a woman in flats.
As I interview her at the Surrey, her go-to for an after-analysis cocktail on the Upper East Side, where she has a private practice, a handsome twenty-something passes by. "Nice guns" he observers admiringly, nodding at Ms. Blakeman's toned arms. She just smiles graciously and continues answering my questions. But the call out makes me wonder: What about crushes from the couch?
It turns out attraction is part of her business.
"If an analyst is doing her job, patients can experience intense feelings in the transference—desire or love among them," Ms. Blakeman explains. And then what? "You use them to guide the patient toward self-awareness, of course."
In her personal life, men the recently divorced Ms. Blakeman dates often self-consciously wonder whether she is psychoanalyzing them. "I ask, are you paying me?" she deadpans. Do analysts have a harder time mating because they're always wearing shrink goggles? "No! If I am enjoying myself, I am definitely not wondering about my date's defense mechanisms or internal conflicts," she says. Qualities she looks for in a mate? "Kind, smart and introspective. Fun and funny. Easygoing, yet driven. Successful." Analytic to the core, she pauses and wonders, "Did I miss anything?"
What about neurotic? I suggest. Ms. Blakeman laughs loudly, uninhibitedly. Heads turn. "In just the right amount," she says. "Neurosis is the spice of life."—Wednesday Martin