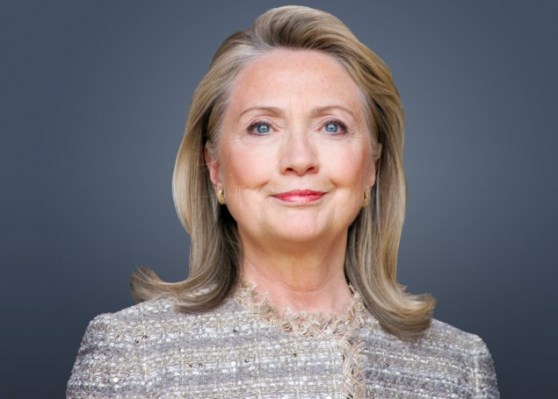 With former Secretary of State Hillary Clinton reeling from a 22-point loss to Senator Bernie Sanders (D-VT) in the New Hampshire primary last night, the establishment favorite's candidacy is looking like less of a inevitability than ever. Clinton lost the primary by one of the widest margins in decades after a slim victory in Iowa earlier this month.
Despite the turmoil for the Clinton campaign, two of Clinton's fiercest advocates among New Jersey Democrats are chalking up the loss to Sanders' home-turf advantage in New England, and to the uphill battle that all establishment candidates are facing in a cycle marked by the rise of former outsiders like Sanders and TV staple Donald Trump.
State Senator Loretta Weinberg suggested that the volatility of the 2016 cycle could be the result of the 2008 recession's long shadow.
"I think this is a difficult road," said Weinberg of Clinton's chances going forward. "I think that Senator Sanders has touched on a nerve in the Democratic party, and perhaps beyond, of people who are angry and frustrated at what has happened to them over the last few years and what's happened to their incomes."
Clinton took a step toward acknowledging that frustration during her concession speech last night, telling the crowd that "people have every right to be angry."
John Currie, chairman of the New Jersey Democratic State Committee, said that the results were a disappointment even with Clinton's supporters anticipating a loss before the returns came in.
"I was hoping that she would keep it within fifteen points," said Currie. "New Hampshire is tough when Bernie Sanders is the next-door neighbor. Personally I'm not in panic mode. I think she will start to get her sea legs as we go into South Carolina and Nevada. It's the first primary. This is a long race."
As the Nevada and South Carolina primaries move forward, the question will be whether Clinton can parlay her strong record of black and latino support in more racially diverse states into a win against Sanders' outsize support from young voters and white progressives. In New Hampshire, 93.9 percent white as of the 2010 census, Sanders won a staggering 86 percent of the vote among respondents aged 18 to 29.
Weinberg said she is confident that young voters new to the process will see what she called the wisdom of Clinton's policy platform, citing her ability to negotiate with a combative Republican majority in Congress.
"I'm glad to see that," Weinberg said of the massive youth turnout, "and I think we have to help educate those people who now have chosen to participate. And we're happy to have them."
Currie echoed that sentiment, saying that Clinton's record would win out against Sanders' ambitious platform of free college education and single-payer healthcare.
"Young people, when you hear 'free,' you think it's free but somebody is paying for it. I think her plan is more realistic and something she could work with Congress to get done."
"She definitely needs to work on the youth vote," Currie continued. "She knows that."