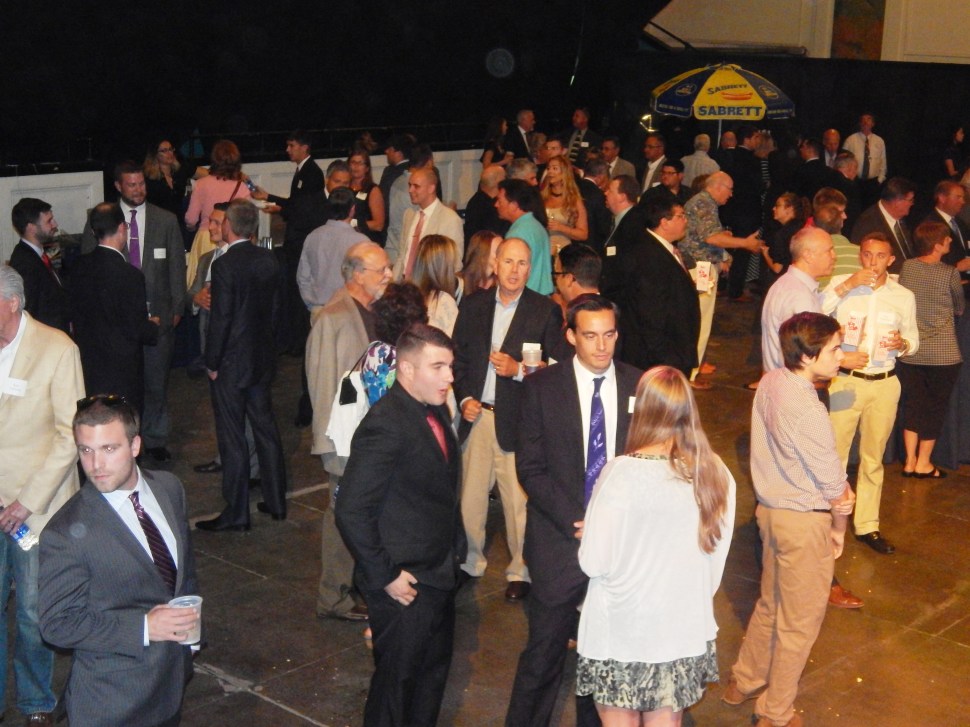 Dale Florio, Principal, Princeton Public Affairs
Enthusiasm at the Governor's town halls not reflected in the public polls. Trump wins but will be closer than people think. Rubio beats Cruz. Still getting bounce from Iowa. Governor bests Bush and Kasich. Hard work and message pay off. On to South Carolina.
Tom Fitzsimmons, veteran GOP Operative
Trump wins but disappontingly. The air continues to slowly come out of the bubble as people start to get serious.Rubio strong second, continues his momentum. Cruz a surprising 4th behind one of the governors. I expect Christie to outperform his public poll #'s. Bernie crushes Hillary, no shock there, but it will be the high point of his campaign.
Nick Lento, Democratic Operative
The question is not so much who wins in NH, Sanders will win more votes, but who wins the battle of the framing. If Clinton comes within 10 points she will proclaim herself "the come back gal" and gleefully pull a Rubio with a joyful non concession "victory" speech. Any win at all will result in Sanders declaring a victory against all odds…but if the margin is in single digits it would indicate some loss of momentum. Bernie must keep his supporters fired up and ready to show at the polls, where it counts, while simultaneously tamping down spectacular expectations…a fine line. …I'm very pro Sanders so maybe my perception of the political moment is less than objective, but I sense a tectonic shift in the zeitgeist and see Sanders surfing a wave of destiny…he takes NH by 16 and goes on to win outright in NV! That gives him tremendous momentum going into SC…then the questions become how low will the Clintons go to destroy him and what price will they pay for failing or succeeding?
Murray Sabrin, former Republican candidate for U.S. Senate
Based on the continuing dynamics of the primaries, Trump first, who is connecting with voters in small groups. Rubio should be a close second. The "Establishment" wants a "horse" to ride to victory in November. The insiders think it is the telegenic, bilingual senator from Florida, a must state for Republicans to carry to win the White House. Christie has run his last primary race because of another disappointing showing.
On the Democratic side, the pundits have Hillary closing the wide gap.  I still think Sanders wins by at least 20 points. His democratic socialism is wooing the intellectually challenged Democrats and Independents who think collectivism is a viable economic system.  Hillary's trustworthiness may be an unspoken factor as the primary season unfolds.
Christina Zuk, Princeton Public Affairs
I think Bernie will beat Hillary by several points. On the Republican side I'd say the top three will be Trump, Rubio, Cruz.
Angela Delli Santi, Spokeswoman for the AFL-CIO
On the GOP side, Trump, Rubio, Bush with Christie finishing fifth or sixth, just high enough for him to justify remaining in the race. On the D side, Bernie tops Hillary by 10-12 points, a better showing for Hillary than most had forecast but still a clear second-place finish. The weather is supposed to be lousy; supporters of Trump and Sanders appear the most motivated to brave the elements right now. (Editor's Note: For the record, this is Delli Santi's view and not necessarily the POV of the AFL-CIO).
Thom Ammirato, veteran Republican Operative
Dems are easy….Bernie – home field advantage;
GOP – With less asked of voters in a Primary than a caucus, Trump could and should pull it off. However, never forget that Primaries are about the Ground Game – not national polls or even statewide polls, which have gotten notoriously unreliable. Trump is not a ground game kind of candidate. And he is bringing first timers into the process, who are notorious for not showing up on Primary Day. I would say Cruz has a good shot – but the SNAFU with Carson in Iowa may sway some voters – and it sidetracked his campaign for 3 days.
Dark horse Rubio to pull the upset.
Barry Brendel, veteran Democratic Party Operative
Sander +8.  Large lead in polls includes independents.  Press coverage of large lead allows independents to stay home, comfortable that Bernie will win.
Rubio +3
Coming out of NH the story will be the fight between trump and Cruz to see who emerges to battle Rubio.
Donald Scarinci, Principal, Scarinci Hollenbeck
Bernie Sanders beats Hillary Clinton decisively in NH because he is the Senator next door.
Marco Rubio narrowly wins the primary or comes in second because momentum is in his favor after Iowa and Republicans were just waiting to see who was going to break from the pack to replace Trump and Cruz with a candidate who could actually beat Hillary Clinton.
Unfortunately, Chris Christie does not beat Bush and does not show as strong as he should in a state where he spent a lot of time.  He ends his campaign with dignity and comes home to NJ as a hero and a roll model for others who have the courage to think big.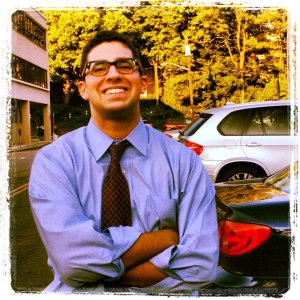 Henry de Koninck, Democratic Party Operative
Republican
Trump 32
Rubio 28
Cruz 18
Kasich 8
Bush 7
Christie 5
Carson 2DemSanders 56
Clinton 44
Mallory Earle, veteran North Jersey Democratic Operative
I can supply an insight into the New Hampshire primary that some cannot. Several years ago, I worked for a candidate that was seeking the nomination of the Democratic party. I had the pleasure of traveling through the entire state of New Hampshire for this campaign. The time I spent speaking with residents (both Democrat and Republican) gave me an insight into what their thoughts and beliefs are. Therefore, as I write my response, I will bear that in mind. The winners of the New Hampshire primary on Tuesday 2/9/2016 will be U.S. Senator Bernie Sanders (D) and Donald Trump (R). Senator Sanders campaign received a boost from the dead heat finish in the Iowa caucuses. Add to this the fact he is the U.S. Senator of a neighboring state; Sen. Sanders will be victorious. This will be the first of several victories that he will have during these primaries. Donald Trump's message continues to rile his base. The results in Iowa put his supporters on notice. Therefore, I believe that Trump will be victorious on the Republican side. His campaign has stepped up their operations in New Hampshire in order to avoid history repeating itself. They will ensure that any last minute tactic will not be a factor in determining the winner on Tuesday. I also believe that Governor John Kasich will open a few eyes.
Braxton Plummer, veteran Democratic Party Operative
Bernie and Hillary are going to be in a dog fight and its going to be close but HRC will prevail. As for the R's Cruz and Rubio will be close but I am going with the wild card, Rubio on this one.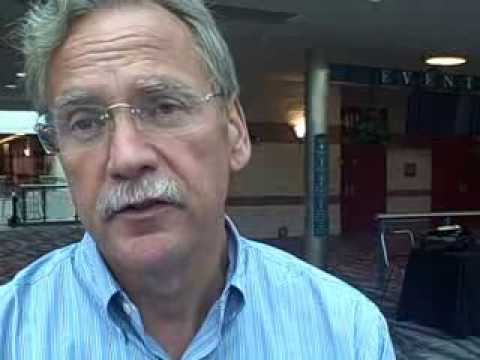 Jeff Tittel, Director NJ Sierra Club
Dem -Bernie 62% Hillary 37% . Rep -Trump 29% Rubio 26% Cruz 21% Kasich 15% Bush 11% Christie 9% – I am personally supporting Bernie now ,Hillary's attacks re-enforced her negatives and why she can't win .Part of me wants Bernie because I like him and his policies and may be more electable .The other reason is if he knocks out Hillary, Biden will come in. I think Biden-Warren is the best ticket .
Rick Shaftan, Neighborhood Research/Mountain Media
Rubio will win NH and Trump will be mortally wounded.  Trump could even finish third.  Sanders will win NH but underperform. The only two viable GOP candidates left for South Carolina will be Cruz and Rubio.  Trump's remaining supporters will abandon him after New Hampshire.
Monmouth County Democratic Chairman Vin Gopal
Sanders – 53
Clinton – 46
Other – 1
Trump – 27
Rubio – 21
Cruz – 18
Kasich – 11
Bush – 9
Christie – 6
Fiorina – 3
Carson – 3
Other – 2
Patricia Campos, Campos Strategies
Republicans:  Favorite is Trump.  It all depends on his ground game which he didn't show in Iowa. So I think Trumps fails and Rubio wins in New Hampshire.  NH voters are more moderate than Cruz and will be looking for a credible alternative which Rubio provides.
Democrats:  Bernie is the favorite and will win. The Challenge for Hillary is to keep the margin low so she can take her ground game to Nevada and South Carolina.
Adam Silverstein, Silver Strategies Group
Sanders 56% Clinton 44%;
Trump 26%
Rubio 23%
Cruz 16%
Kasich 11%
Christie 10%
Bush 9%
Cheryl Quinio-Blodgett, veteran Democratic Party operative
I believe that Sanders will win in NH because he has been gaining momentum with youth voters. They like his leftist policy views. I believe Cruz will win in NH because his slogan is easy. TRUSTed!
Jeff Booker, veteran South Jersey Republican Operative
Sanders wins NH for the Dems. Trump wins NH for the GOP. 
Rubio second…third Probably Cruz closely followed by a coin flip between Bush, Kasich and Christie.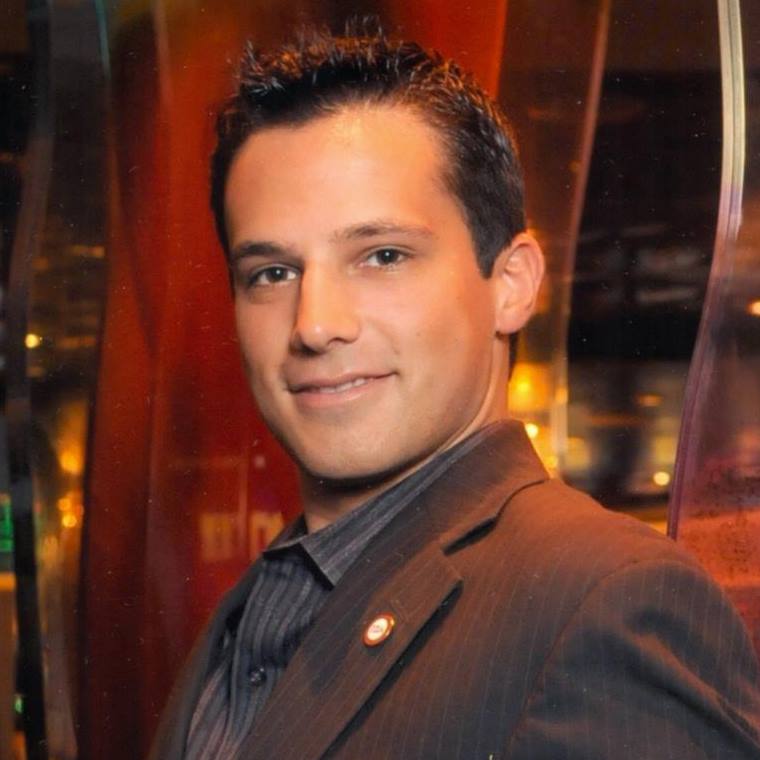 Brian Hackett, Middlesex Republican Operative
For the Democrats, I would not be surprised if Sanders pulls off an upset in NH considering his stellar performance in Iowa and next door neighbor status up there for all these years. But never underestimate the Clinton machine. I would not have thought 6 months ago I'd say NH was a toss up, but if I had to pick I put money on Sanders. I think on both sides of the aisle there an anti establishment streak. Clinton is the embodiment of this as well as not perceived as the champion of progressivism. Her tack so far to the left in her recent rhetoric is indicative of this.
For the Republicans,
 since NH voters are different than those in Iowa, I think there's a good chance Trump's poll numbers there hold more value. I think NH goes to Trump. If not Trump, I think Rubio, provided he can aggregate establishment GOP votes to his campaign, which are currently split between he, Christie, Kasich, and Bush. While it's more difficult to predict here, one thing is for certain: Bush has spent over
$100
million and Christie has centralized his efforts nearly all on NH, so if neither can place in third, they should drop out. Their campaigns are becoming laughing stocks for a number of reasons.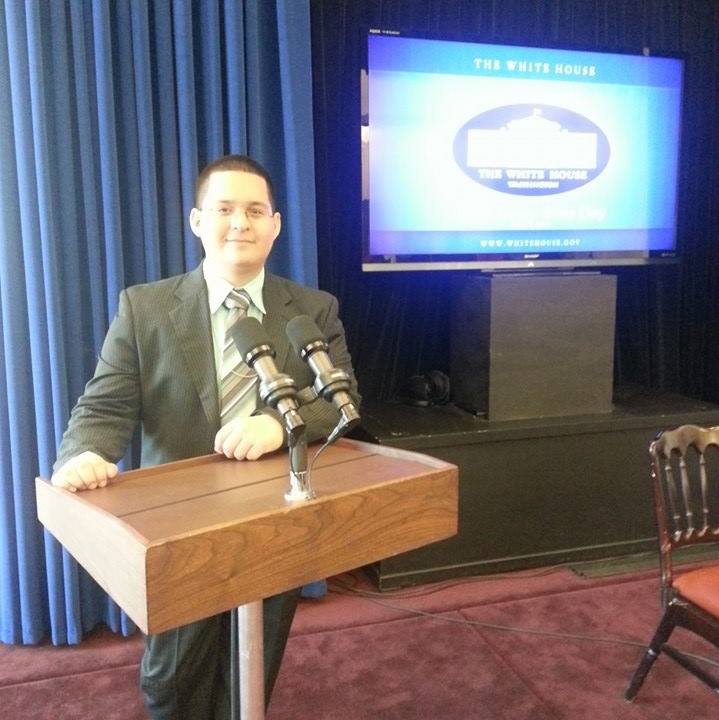 Giancarlo Tello, Political Activist
D – Bernie. Has near native son status and will be gaining more momentum after his Iowa breakthrough . R – Rubio. The Trump fairy tale story is over and Republicans know he's the most likely to win a generation. Christie? 
4th if he's lucky. His supporters are starting to realize he has no shot after Iowa and not enough resources to survive past Super Tuesday.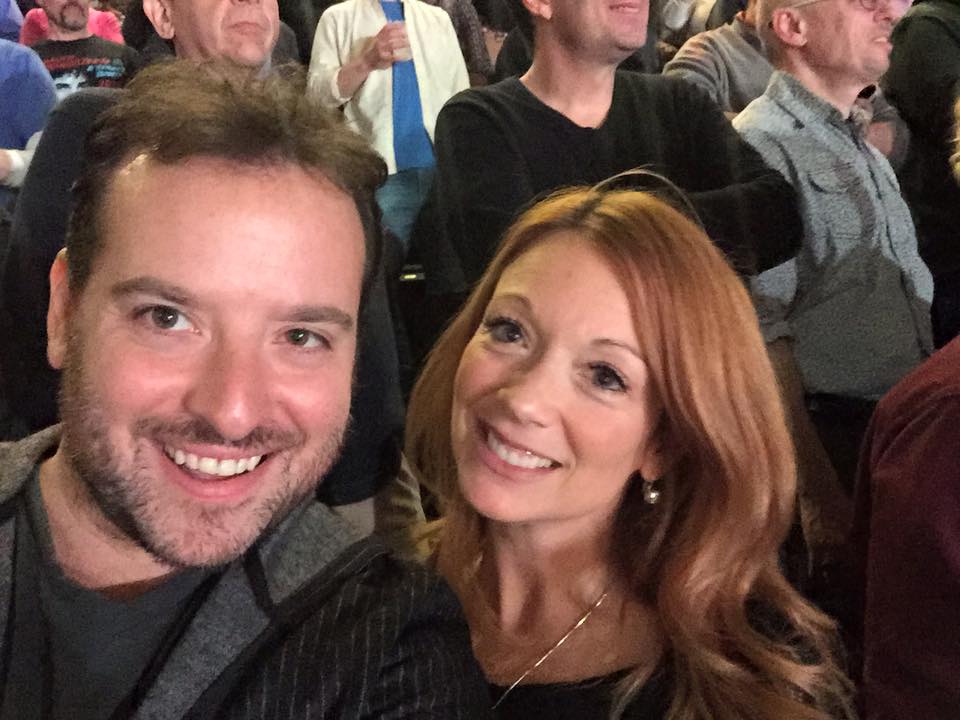 Joshua Henne, Whitehorse Strategies
1).  Bernie takes New Hampshire… but Hillary will be able to claim victory as the Comeback Kid with a solid 2nd showing (just like Bill did 24 years ago).
2). Who cares who wins New Hampshire on the Republican side ever since they voted for Pat Buchanan….all that really matters to New Jersey is that Christie will continue his string of embarrassing showings by coming in way at the back of the pack. And he'll be forced to come back home and actually do his job for the first time in a year (with his tail between his legs).
Frank Luna, veteran GOP Operative
It looks like Trump and Sanders both have pretty insurmountable leads up in New Hampshire, but I don't think either will be the nominee for their party. Given that New Hampshire roots for a baseball team that didn't win a World Series for 86 years and a football team that lost to the Giants twice in the Super Bowl, I don't see why they'd start picking winners now. Look for a strong showing from Gov. Christie, whose field efforts and relentless campaigning will prove to be a difference maker.
Dem:
Bernie Sanders wins by 10 points.
— he's represented the neighboring state for a long time — strong roots. The problem for Sanders is where does be go next because things literally then head South (South Caroline & Nevada) where states with bigger urban centers will allow Hillary a stronger edge with the African American and Hispanic communities.
Bernie Sanders wins by 10 points.
— he's represented the neighboring state for a long time — strong roots. The problem for Sanders is where does be go next because things literally then head South (South Caroline & Nevada) where states with bigger urban centers will allow Hillary a stronger edge with the African American and Hispanic communities.
Republican
1. Donald Trump
His message resonates there more so than it might in other places — NH likes his immigration message. The influence of evangelicals in New Hampshire is no where where it is in Iowa. And he has spent a lot of time there organizing, more so than he has in Iowa.
2. Marco Rubio
Rubio fits the moderate image of what New Hampshire voters are looking for — he comes out of Iowa with good momentum that can only help in New Hampshire.
3. Chris Christie
He'll stun the establishment and come in third. Despite what people may say, remember never to underestimate Chris Christie. He's been working New Hampshire in an incredibly aggressive way and NH voters like him. With that momentum, Christie can carry on into Super 
Tuesday
and do well.
Hiver Ambrose, veteran Democratic Party Operative

D: closer than expected, but still Bernie by only about 8 or so. I think Hillary's debate and town hall performances really help her. R: Trump, Rubio, Cruz in that order, but close. Less than 10% separate 1st from 3rd. I think the field is basically walking Trump down.
Eldridge Hawkins, former Mayor of Orange
On the Democratic Primary side, I would say Sanders is in a great position for New Hampshire, because he appears to be hitting the notes which are resonating with a lot of people. On the Republican side, I think Christie will exceed expectations because he is gaining more grass roots support and according to published reports, has picked up some strong endorsements.
Brendan Gill,  BGILL Group, EC Freeholder
New Hampshire Predictions:
Republican
Trump 30
Rubio 26
Cruz 15
Kasich 8
Bush 7
Christie 5
Carson 2
Dem:
Sanders: 55
Clinton 45
Trump makes it interesting in a State where the rules favor his momentum. Rubio/Cruz battle for the second spot. Rubio is gaining organizational structure and is message will appeal to the moderate  base in New Hampshire.  Kasich will come in a surprise 4th on the issue of electability and his ability to deliver a battleground state in the General election.
HRC helped herself last night, but Sanders wins easy.  HRC should hold the line in Nevada based  on the demographics and party support . She hasn't run a poor campaign, but her campaign clearly spent more time trying to build up her personal attributes rather then the broad strokes message Sanders has and as result, she's finding herself  paying the price for it.  Bernie is wrapping himself in Obamas campaign colors and primary most voters, weather they agree or  not have a clear sense of who and what he stands for. Ask primary voters what the HRC message is, and they would be hard pressed to tell you. Her campaign has time to solve that issue and they will, but the process needs to start soon.
Alejandro Velazquez, Union City Dems Operative
Sanders's positions have remained consistent throughout his years in the Senate. That creates a spark even with the younger generation of voters. Rubio is the better candidate than Trump or Cruz and recently bringing his son to his town hall sshowed a side of the candidates we haven't seen-Family.