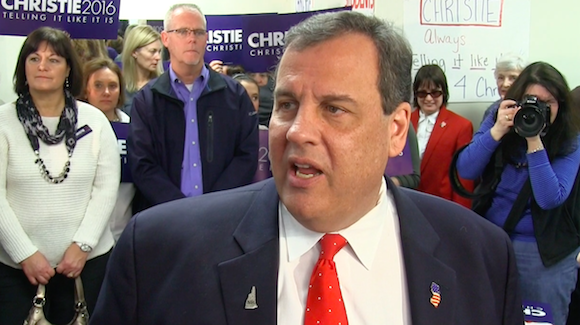 PolitickerNJ spoke with a number of New Jersey Republicans about Governor Chris Christie's endorsement of Donald Trump for president. The general theme was shock and a desire to withhold judgment/comment until conversations could be had with the governor and other officials about Christie's decision.
One Republican member of the New Jersey Assembly had little more to say than "Wow" to the news that Christie had jumped the establishment ship.
Bergen County Republican Organization chairman Bob Yudin said he would be "reserving his reaction" until he got the chance to speak with Christie.
"There is a lot of support for Trump here in Bergen County. There is a lot of support for other candidates too," Yudin said. "Of course, I respect very much what the Governor wants and I want to have a conversation first before I form an opinion."
Hudson County Republican Chairman Jose Arango was one of Christie's strongest supporters when he was still in the running for president. According to Arango, he has no plans as of now to follow suit with the governor.
"That is his decision," Arango said. "We will see what happens. I thought we were going to discuss this in a different way but it is his priority to do what he has to do and he is free to do what he has to do."
Arango said that he plans to talk with the rest of the members of the Republican Chairman Association before deciding where to go from here.
"We will see where the results are at the end of the day," Arango said. "I just have to discuss with the county to see how they feel about it. Christie is our leader but we have to see what we are going to do."
The endorsement and subsequent reaction—or lack there of—by NJ republicans demonstrates the state of the NJ GOP the post-Christie presidential world. While the governor was still in the running, it was easy for Republicans in the state to throw their support behind him with few—notably state Senators Mike Doherty and Joe Kyrillos—choosing to back other candidates. Now, the state GOP seems to be splintering between those who will side with Christie to back Trump and those who will part with the Governor and back the more establishment-friendly Marco Rubio.
With Christie's endorsement of Trump on deck and Super Tuesday just next week, more endorsements from NJ Republicans can soon be expected.