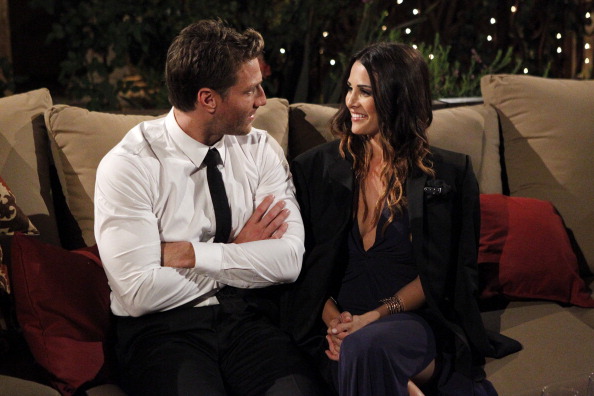 With more people going on app dates and getting drinks instead of enjoying a sit down dinner, one would assume the cost of dating has gone down. After all, since people don't know each other at all before they meet, there's no reason to invest in an elaborate excursion. If a potential plan is made through an app or online, there's no reason to spend money; there are no mutual friends passing judgement, and no risk you'll run into the person again (unless it's a particularly awkward subway encounter).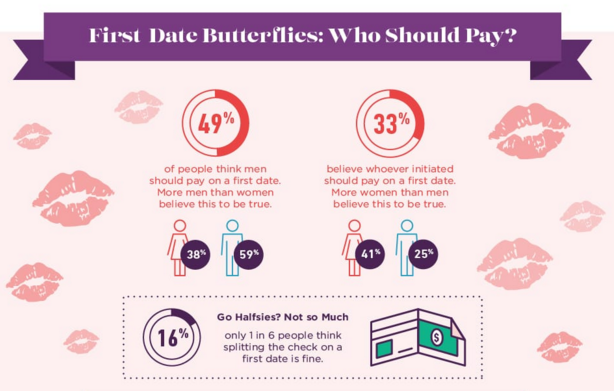 Recently, RetailMeNot, a lifestyle daily with deals, looked at what romance truly costs, just in time for Valentine's Day. They discovered what New Yorkers dating by app already know is true: first dates arranged by app lead to a lack of spending. When people date offline, there's more money invested.
When first dates are initiated online, the price is almost pathetically low. For mobile dating apps, including Tinder and Bumble, it's $19.20. If you're hoping for more than an inexpensive cocktail, try an app linking you with mutual friends. On Hinge, daters are paying up to $23, since they are matched based on mutual Facebook acquaintances. If you're dating online, the price is only slightly higher, coming in at a whopping $24.30 for Match.com users.
For those who have become app-addicted, it might be time to venture offline and into the real world. If you meet in a social setting, even under the influence at a bar, the price is $35.20. Consider stopping by those workplace happy hours, because co-workers spend $44.40 on dates. It might be time to start letting your relatives set you up, because those dates (and mutual friend set-ups) come in at the highest price, $46.10.
If you're planning Valentine's Day because you've managed to snag a significant other in a world of $20 dates, it's time to start thinking about plans. 52 percent of people expect a meal, 44 percent want a card, 36 percent are hoping for candy or chocolate and 34 percent want flowers. Only 17 percent of dates expect jewelry, which makes sense if you look at how little people are spending on love. Then, there are those who want a present that costs nothing at all: 17 percent have truly lowered their expectations, and only expect a text message this V-Day.