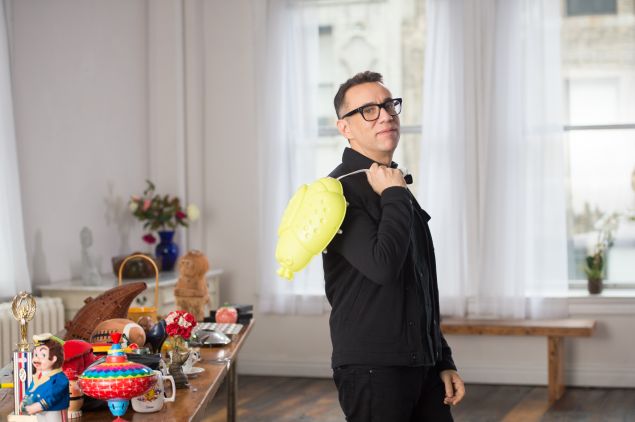 It can be hard for a man (or a woman) attending a steady stream of fashion shows, to look good alongside people whose livelihood depends on being really, really well-dressed. And so, Fred Armisen comes to our rescue, offering advice on how to spruce up any outfit, without breaking the bank. He even tailors his advice for those attending the shows at New York Fashion Week Men's.
The Portlandia and SNL star has partnered with Amazon Fashion to offer up advice on how to find sartorial inspiration from airport security and how to properly tuck a shirt, so check out the rest of his videos on Amazon Fashion.
And whatever you do, don't forget your portable bonsai tree.