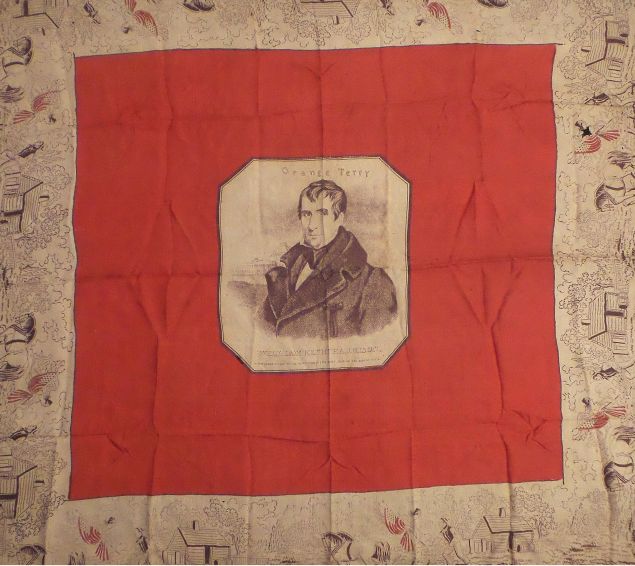 Today is the last day to catch a glimpse of one collector's massive hoard of knick-knacks and ephemera culled from U.S. history's most significant presidential campaigns. Tomorrow, the items head to the auction block.
Roland Auctioneers in Manhattan's Greenwich Village is displaying the trove campaign memorabilia, which includes items from the eras of George Washington and Abraham Lincoln, collected by New York optometrist of Alan York. DNAinfo reports that York's trove features nearly 200 pieces of historic material, from posters and pins to flags and even jewelry.
Highlights from the sale, titled "Alan York: American Presidents Part 1," include a giant, painted wooden axe made for President Lincoln's bid for the Whitehouse. At the time, the 16th U.S. President was called the "Rail Splitter" candidate, so named for one of his first jobs. The starting bid for the axe is $5,000, though it's estimated to fetch between $8,000 and $12,000.
Another quirky item up for auction is small enamel container called a Battersea Box and emblazoned with the phrase "Great Washington to Thee We owe our Liberty." The box is valued between $1,500 and $2,000, and was originally made in England but intended for sale in the U.S. Similar items have sold for over $2,000 at public auction in the past.
Friday's auction is one of several planned that will feature items from York's large and varied collection. During his lifetime, he was also known to collect contemporary campaign items and Soviet and American space medals. 
The exhibition runs through 7 p.m. Thursday, and the sale will take place Friday at 8 a.m.