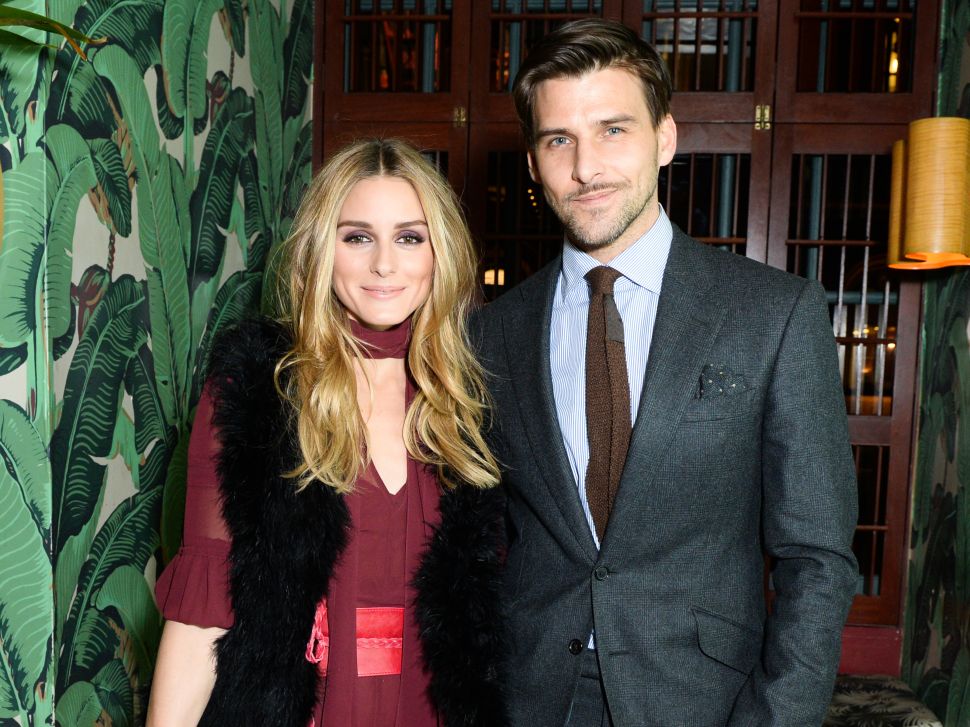 "You look lovely," Valentino's Carlos Souza shouted as Olivia Palermo stood to give a toast. Last night, the social style star hosted an intimate dinner at Indochine to celebrate the launch of Olivia Palermo + Chelsea28 for Nordstrom. After a handful of collaborations with cosmetics and accessories brands, this marks the first full collection of ready-to-wear garments designed by Ms. Palermo for Nordstrom's young contemporary department, Chelsea28.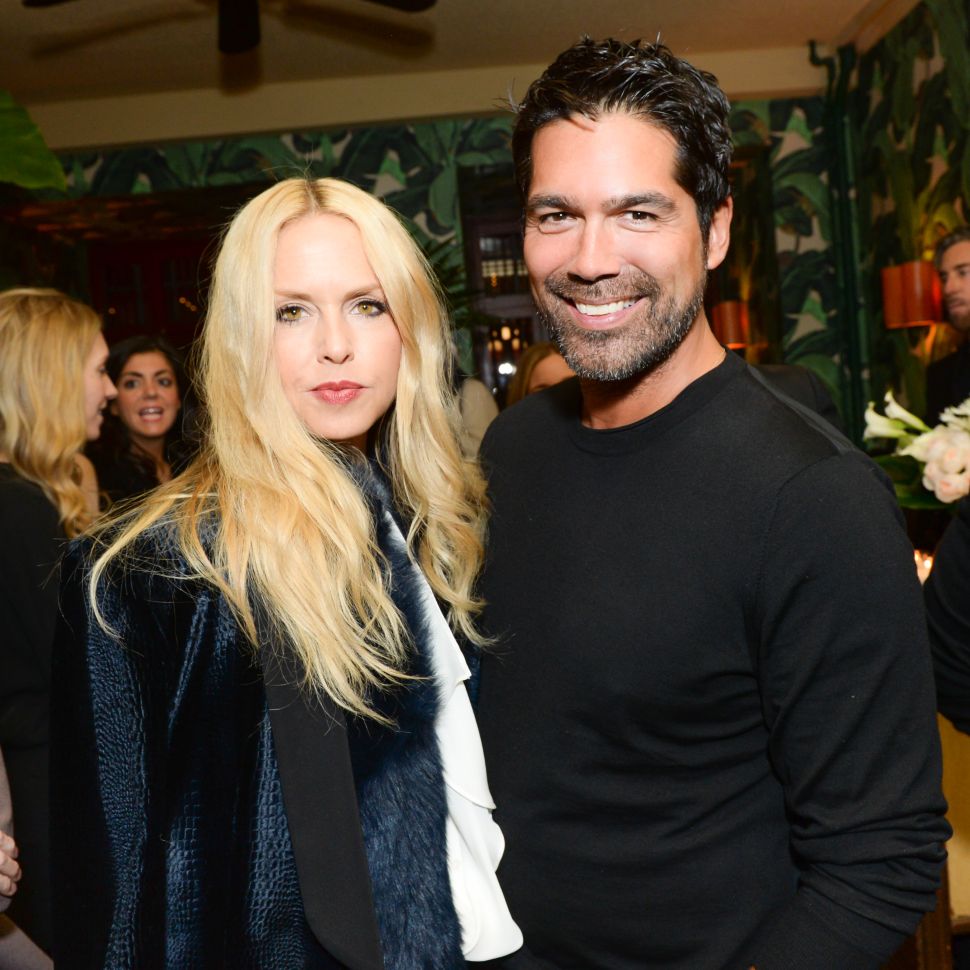 The collection consists of 32 pieces, but expect to see much, much more throughout the year-long partnership. "I'm very, very proud of the line," Ms. Palermo said before sitting for dinner. "I think we've really started this collection by building her pieces, and we'll be building it out through spring, fall, and holiday – lots of overcoats and statement pieces that I think will build in to young girls' wardrobes everywhere."
The woman of the hour was joined by her husband Johannes Huebl, Cinema Society creator Andrew Saffir, restaurateur Jean-Marc Houmard, fellow Nordstrom collaborator Caroline Issa, and stylist Rachel Zoe, whose husband Rodger Berman had his sights set on the many delectable dishes.
"Mid-conversation Rodger was like, 'Olivia I love you, but I need to sit down to have 9 courses of Indochine," Ms. Zoe said. "There's nothing he loves more than Indochine." Ms. Palermo agreed. "It was the first place that came to my mind for a party," she said. "It's a New York institution." It is indeed. So much so that Leonardo DiCaprio arrived unexpectedly with ten male confidantes on the hunt for dinner at the iconic eatery. While the group was invited to stay for Ms. Palermo's celebration, they opted to carry on across the street for a comedy show at The Public Theater.