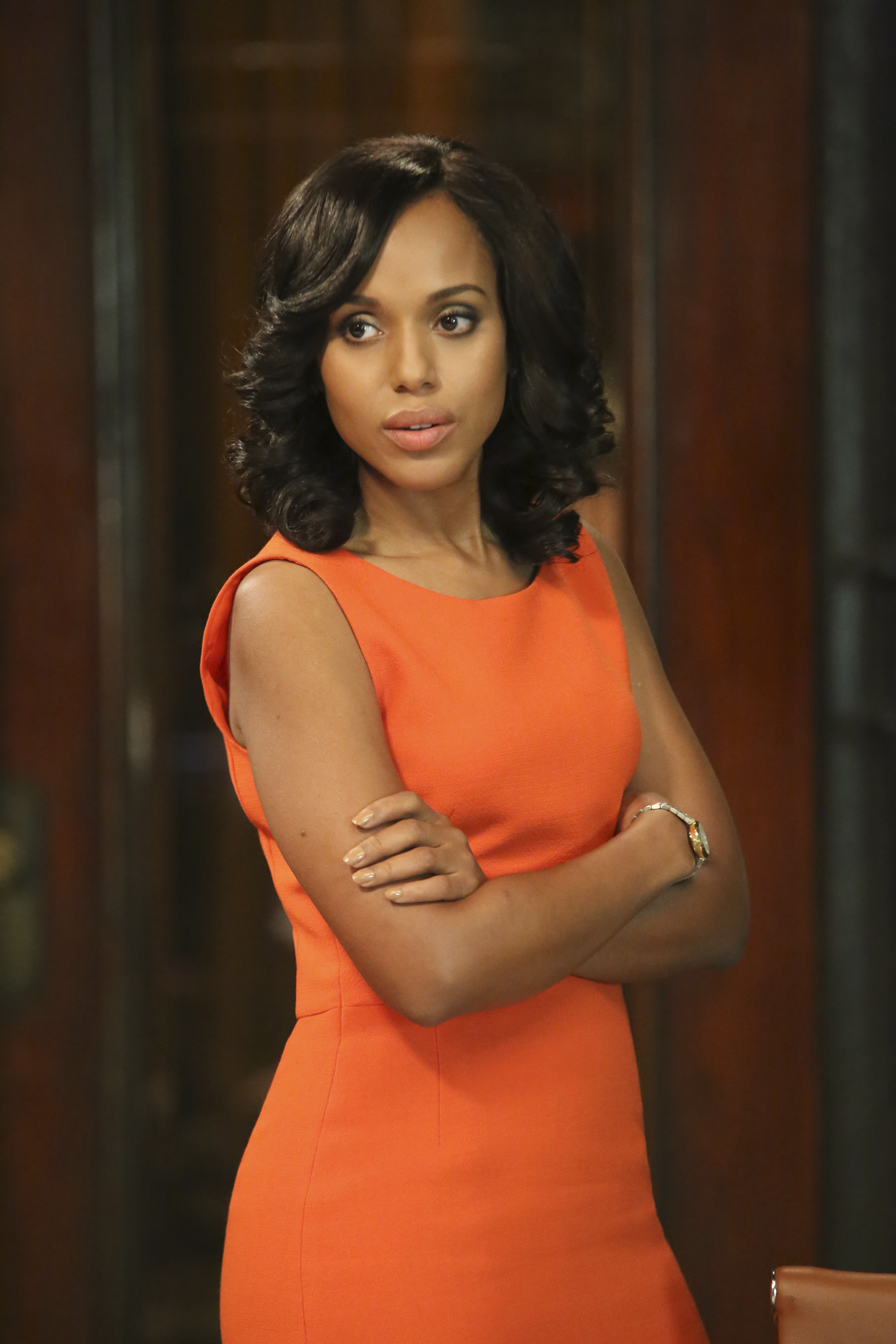 When Scandal premiered, Kerry Washington, playing Olivia Pope, almost immediately became a fashion icon, inspiring women everywhere to attempt drinking goblets full of red wine in luxurious white loungewear. While others spilled, Ms. Pope always kept her cool, never marring her perfect cream outfits. As the show has matured, so has Ms. Pope's style. Now, she is about to undergo a serious style makeover, by adding pops of color to her otherwise muted wardrobe.
The Observer chatted with Scandal's costume designer, Lyn Paolo, to find out why Ms. Pope will be wearing bright orange and even black upon its return to television.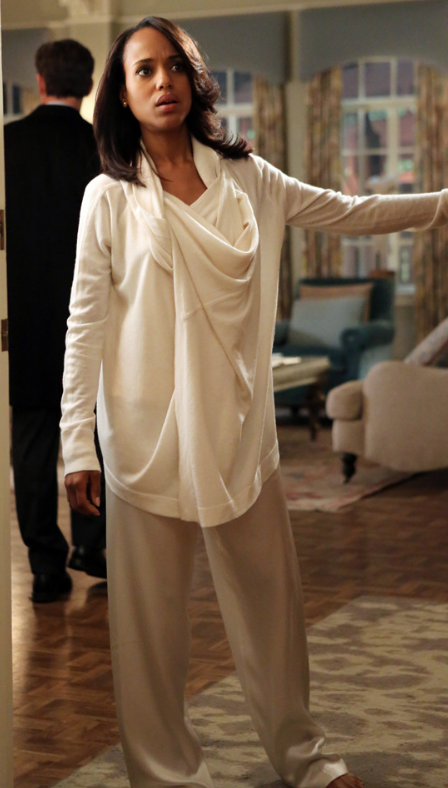 What are your favorite ways to style Olivia Pope's loungewear looks? I have always been a huge fan of loungewear, and I just adore the images from earlier periods when women managed to look elegant in their causal at-home looks. We are all about comfort now, so for Olivia, I wanted to create a casual look that was both comfortable and elegant. I achieved this by combining silk pajama bottoms from La Perla, Victoria's Secret, Neiman Marcus and Ralph Lauren with simple tank tops and T-shirts from J.Crew and Splendid. Sometimes we even use men's tanks and T-shirts with cozy cashmere cardigans.
For Olivia's all white looks, what designers were favorites? We travel to many different brands for the all-white look, and it is something we work very hard to achieve. We rarely have an ensemble that is head-to-toe one designer. A few of my favorites are Armani, Theory, Emporio Armani, Stella McCartney and The Limited.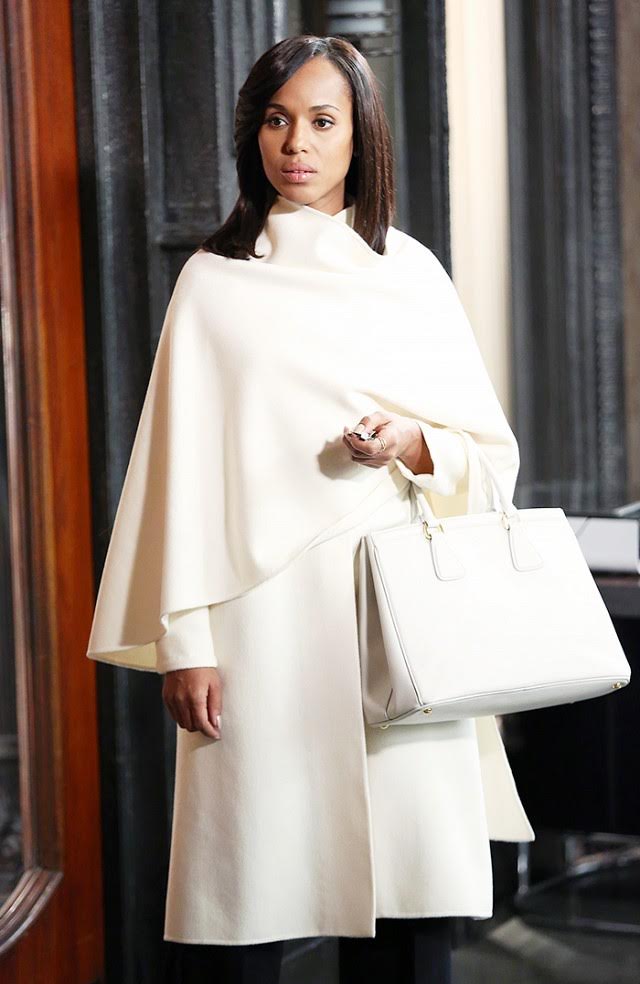 What looks and designers are inspiring Olivia's transition to bold colors? My inspiration for character transitions comes from the script. I then define what the character is feeling and doing. After sketching and doing research, I look at the fashion world to see if anything meets the criteria. In the same way that you define for yourself what you want an outfit to say on a particular day, I try to define what our characters want to say through their clothing.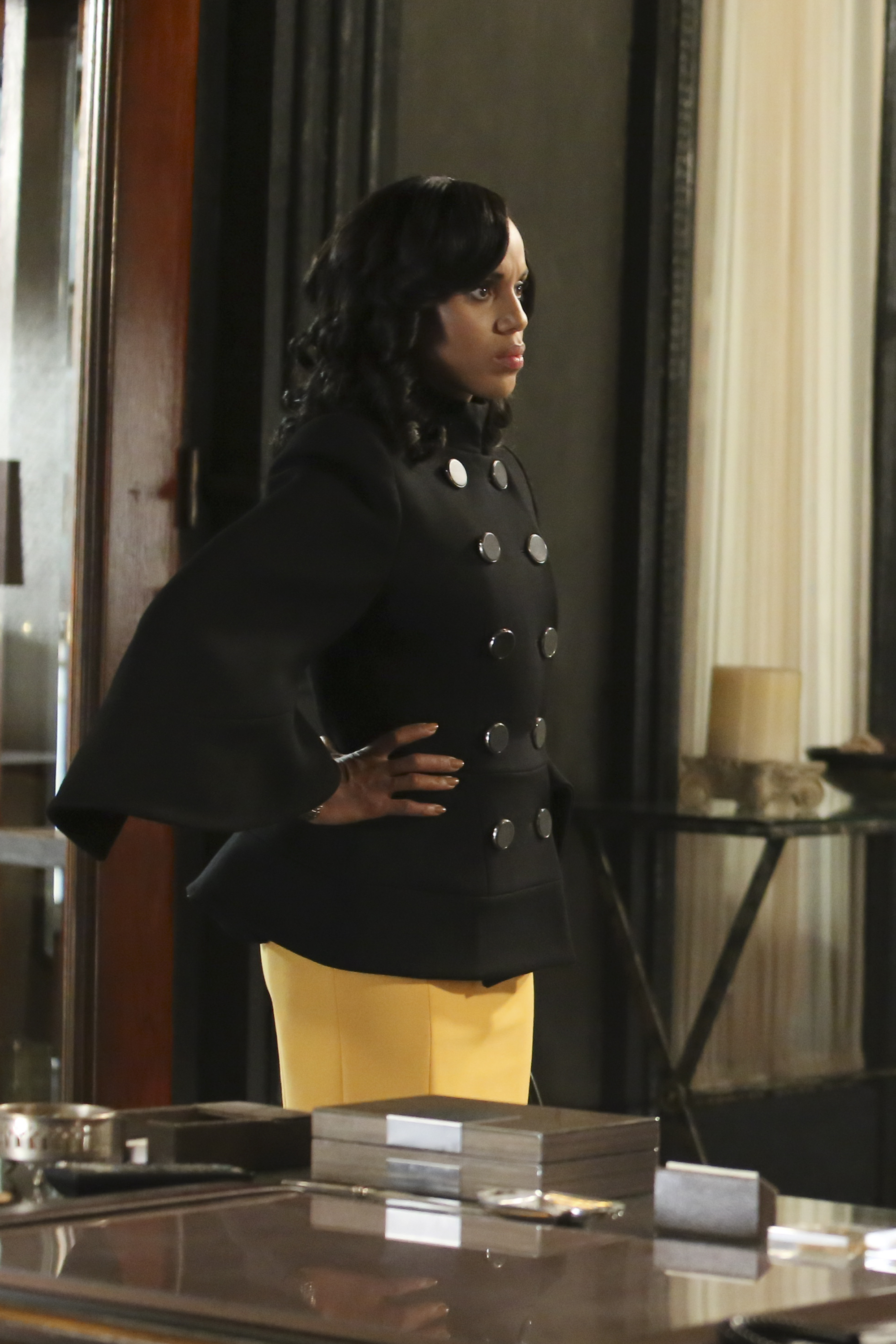 What colors and styles can viewers expect to see in upcoming episodes? So many of the characters on Scandal are transitioning! I can't give too many spoilers away…but I know when Olivia finally arrives back onscreen it will not be the Olivia you are expecting. Our style choices are not just going to be colorful for color's sake. There are reasons for each style choice which you will see through shape and color.
Are there any repeated pieces you use on Olivia that are your personal favorites? I absolutely love the Prada purses that Olivia uses.
Do you plan on doing any future collaborations like your one with The Limited? We do hope to have something in the future. I truly want to have a loungewear line that emulates the look that we have created on the show.
What are your favorite menswear designers to use on the male stars? Gosh, there are just so many that I love, and they are all so inspiring. I adore Burberry, Paul Smith, Brooks Brothers and Canali. The men's clothing is often much more interesting because you have to add nuance, especially with their ties…I am obsessed with ties.
Do other former first ladies inspire you when you're styling Mellie, who always looks classic? My inspiration comes from Shonda Rhimes and the words she has written. For me, everything else is secondary. Rather than look at what celebrities are wearing, I prefer instead to look at politicians, real people, and every style magazine I can lay my hands on.