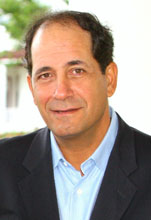 Following two vetoes from Governor Chris Christie and a failed Senate override last year, a bill to allow transgender New Jerseyans to change the sex listed on their birth certificate without undergoing surgery will return for its third try tomorrow.
Though New Jersey has issued changed birth certificates to residents who undergo sex reassignment surgery since the nineteen-eighties, those who do not want or cannot afford surgery have no recourse. A new version of the bill goes to the Senate Health, Human Services and Senior Citizens Committee Thursday.
After Christie cited the potential for "fraud, deception and abuse" in his veto, many Republicans who had supported the bill itself chose not to buck the governor when the Senate moved to override. Sponsor Jennifer Beck (R-11), Robert Singer (R-30), Gerry Cardinale (R-39), Tom Kean, Jr. (R-21) and Kevin O'Toole (R-40) all voted 'no' on the override despite their initial support for the bill.
The 2015 Senate override failed 26-14, five votes short, with the whole Democratic caucus and Senators Diane Allen (R-7) and Kip Bateman (R-16) voting in favor. With the the makeup of the Senate unchanged since then, the bill's chances will likely come down to whether any additional Republicans are willing to break with the governor.
Though some saw a chink in Christie's armor when the Senate voted to override a gun control bill last fall, that effort came up three votes short in the Assembly. With the Democrats now enjoying an even greater majority in the Assembly after the 2015 election, the bill could have a slim shot at success if five more Republican senators break away and send an override on to the lower house where the four new sitting Democrats could put it over the top.
Senator Singer, for one, doesn't think that Christie has fallen that far. Though the Senate gun control override would have been unthinkable before Christie's ill-starred presidential campaign and his sinking approval rates at home, Singer said that Christie's signature will be only thing that gets the bill through.
"The question is going to be: 'Is the governor going to sign it'?" said Singer, adding that he would support the bill in the Senate again. "We're going to have to see. I don't think anything has changed with him."