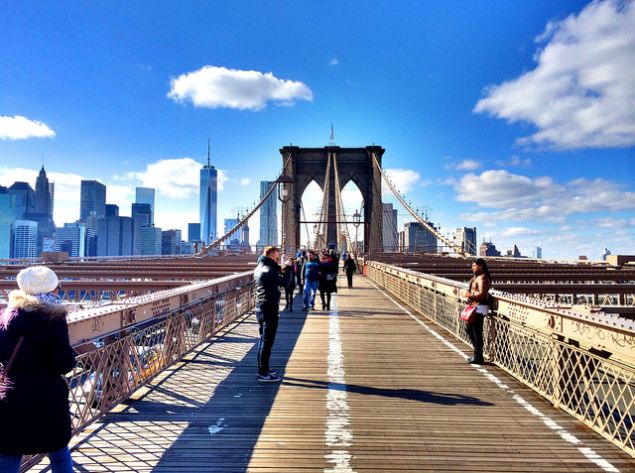 Airbnb has admitted to purging 1,500 listings controlled by commercial operators from its site just before the company released data to state regulators, DNAinfo reports. Previously, the company had insisted that the removal had been an update that had unintentionally happened immediately before the one-day data snapshot. "Every few months Airbnb promises to be a good corporate citizen, and yet somehow they never deliver," state Sen. Liz Krueger told the newssite."Just two weeks ago we learned that Airbnb misled officials by strategically removing illegal listings before offering a snapshot of their data."
DOT commissioner Polly Trottenberg, who is on the MTA board, has questioned why Boston Properties, the developer that is slated to build a skyscraper near Grand Central, should get out of paying hundreds of millions in taxes that a private entity should pay, The Wall Street Journal reports.
Joseph Beninati, the developer of the controversial Sutton Place skyscraper, has lost his bid for an injunction to stop one of his lenders from initiating foreclosure proceedings, Crain's reports. "In January, Beninati, founder of Bauhouse Group, defaulted on a $147.25 million loan from Gamma, a firm controlled by real estate investor N. Richard Kalikow, after trying unsuccessfully to sell the site or refinance it."
The City Planning Commission has voted to approve the East New York rezoning, Yimby reports: "The city predicts that the rezoning will create 6,500 new apartments and 1.3 million square feet of office space, retail, and community facilities over the next 15 years. Half of those units would be affordable to local residents, and the other half would rent for market rate."
The city is contending with an uptick in graffiti, Crain's reports, with the Economic Development Corporation having buffed 5.9 million square feet in 2015, a 45 percent increase from 2013.
After an extended battle to stay afloat, St. Mark's Bookshop will close Sunday, according to DNAinfo.
Last but not least, a woman remembers the summer she worked as an usherette at the old Ziegfeld, 70 years ago, in The New York Times.