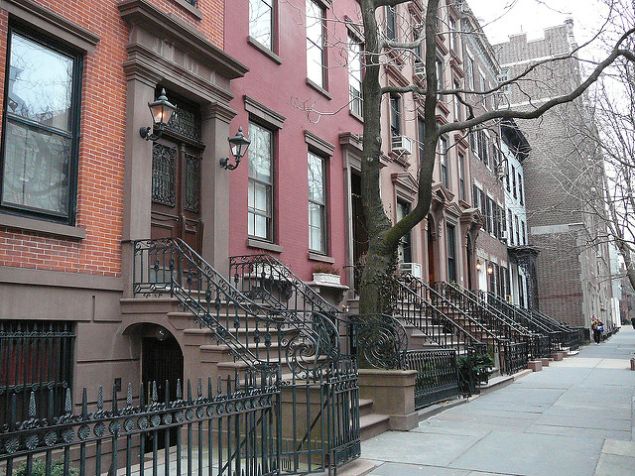 We're still waiting on the completion of the Second Avenue subway and the groundbreaking for the mythical Utica Avenue line, but in the meantime, Mayor Bill de Blasio is endorsing another transit proposal: one for a streetcar connecting the Brooklyn and Queens waterfronts, DNAinfo reports. Which reminds us: whatever happened to the ferries?
Meanwhile,  the teamsters have withdrawn their support for de Blasio's horse carriage proposal, which will therefore not be voted on by the city council this Friday, The New York Times reports. "The Teamsters' first priority is always our members and their livelihoods. With the legislation now finalized, our members are not confident that it provides a viable future for their industry," George Miranda, the president of Teamsters Joint Council 16," wrote in a statement.
A real estate agent who worked in gentrifying brownstone Brooklyn describes in The Billfold how landlords would chop up gracious old spreads that they justified jacking up the rent for because they added "amenities" like central air and faux-luxury finishes that renters didn't even want: "It's true that some renters desire these amenities, but the majority of the clients I worked with all wanted to know where beautiful Brooklyn had gone—and it was just like that: gone."
Also gone, or at least going: Brooklyn Victory Garden, a Brooklyn-themed specialty grocery in Clinton Hill, whose owner attributes its closure to competing specialty stores along the rapidly-gentrifying strip of Fulton, according to DNAinfo.
Speaking of gentrification: Alloy Development, which sold the most expensive condo in Brooklyn, is betting that Gowanus will be the next Dumbo, according to Crain's.  "Rents have gone up and up in Dumbo, and that got us looking around because we decided we wanted to buy and control our own space," one of the principals told the paper.
Gotham Gazette has a helpful breakdown of all the city planning and affordable housing proposals that will be coming before the council in the near future.