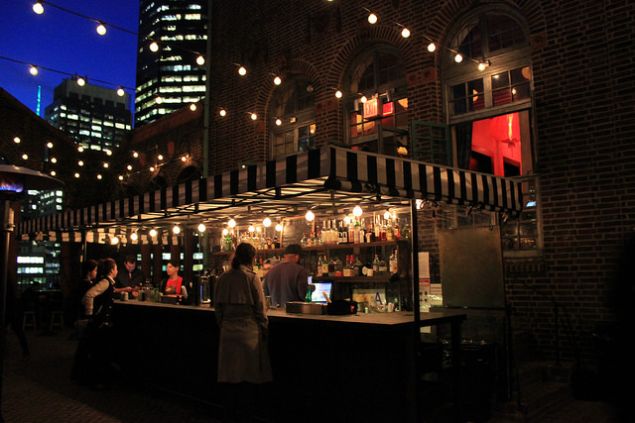 Five people have been arrested due to their involvement in the gas explosion that killed two people and destroyed three buildings last March in the East Village, reports The New York Times. The explosion at 121 Second Avenue was the result of a scheme by a landlord who installed an illegal gas line and hid the set up, in order to hold onto tenants and keep up high rents. The landlord and three other people have been arrested and nnrged with involuntary manslaughter, and a licensed plumber involved has been charged with aiding in the scheme.
Extell Development has decided that the remaining office condos in the International Gem Tower no longer need to go to jewelers, according to The Real Deal. Around 66,000 square feet of units at the 34-story, 750,000-square-foot building are still on the market, so now even non-jewelers have the chance to enjoy surveillance capabilities like iris scanners and other security system at 50 West 47th Street .
In other Gary Barnett news, official renderings of Extell Development's Nordstrom Tower (officially known as Central Park Tower) have been released, which are up on YIMBY. The 95-story building at 217 West 57th Street will have Nordstrom's first Manhattan flagship, and the department store will span 363,000 square feet across eight stories. The store is expected to open in 2019, as will the tower's 193 condo units that are to be built above the retail space.
Just a few blocks away, Chris Noth, also (and perhaps always) known as "Sex and the City" star Mr. Big, might be looking for a new $2.89 million penthouse, says the Post. Mr. Noth was seen checking out a 1,409-square-foot three-bedroom condo at the Sorting House, located at 318 West 52nd Street.
Alphabet City is getting a new luxury residential condo at 438 East 12th Street, and developer Douglas Steiner's marketing team has decided that graffiti is the way to go for advertising, per EV Grieve. The website for the 82-unit building now has the name spelled out in some rather sad looking graffiti letters, but perhaps that's how they're attracting buyers for the units, which start at $1.1 million, with amenities like a 50-foot-long pool, spa, gym, and library.
Finally, if the frigid temperatures outside have you feeling a bit down, Gothamist has a list of eight rooftop bars that are just as enjoyable in the winter and are complete with covered seating, heat lamps, and a hot drink. While one of the bars at Gallow Green looks a bit terrifying and includes a room of taxidermy furs, others have lots of twinkly lights, so take your pick.