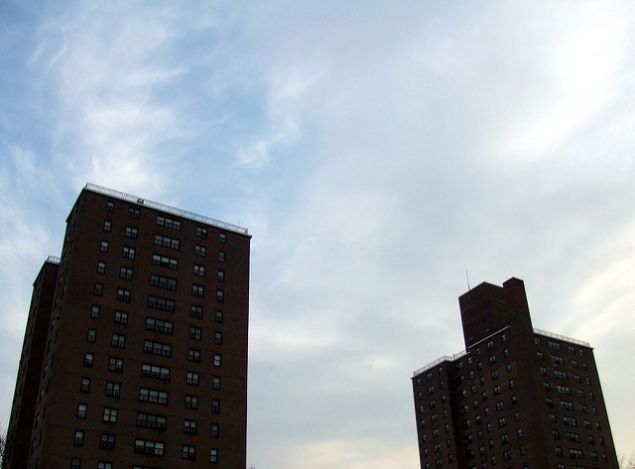 Harper Lee kept a secret, super-cheap one-bedroom apartment at 433 E. 82nd Street, according to the New York Post, whose owner called the reclusive and recently departed author "a personal friend of mine" and therefore charged her only $1,000 a month, though he legally could have rented it for considerably more.
Far less shocking is The New York Times' revelation that a number of well-off parents coddle their children from the realities of the local real estate market by buying apartments and letting them live there for reduced rates, oftentimes far less than $1,000 a month: "She grew up in a nice house. She hadn't experienced life that way," says one father who was so horrified by the thought of his daughter living in a walk-up on Tenth Avenue that he bought her a one-bedroom. But if it's not already clear that "real estate nepotism" might beget entitled adults who can't manage their own affairs, one psychiatrist warns that while "in the context of a wealthy population, it's hard for that group of parents to stop making life supremely cushy for their kids… struggling is how you build coping skills."
And the provider of the city's new, (heavily subsidized) ferry service will be…San Francisco's Hornblower Cruises & Events! Crain's reports, which (unofficially) beat out the Hudson River and East River operators' joint venture to run three new ferry routes, which are supposed to open next year: "one connecting Rockaway, Queens, to south Brooklyn and downtown Manhattan; another looping from Bay Ridge to Red Hook, Brooklyn Heights and Wall Street; and a third that hops from Astoria to Long Island City, Roosevelt Island and midtown. Trips will be the price of a subway ride, $2.75, which likely means the ferries will be heavily subsidized."
We don't agree that "bookcases say as much about you as the books you read"—as The New York Times asserts—but if you happen to think so, you will no doubt find the accompanying article on how to shop for them highly interesting.
The tallest tower outside of Manhattan—42-12 28th Street in Long Island City—has topped out, Yimby reports. "The building rose rather fast, averaging more than seven floors per month. It passed the ten-story mark by July 2015 and climbed above the halfway point in September."
Neither taxi users nor drivers seem particularly enthused about the city's plans to get them to carpool in yellow cars, a la Uber and Lyft, The Wall Street Journal reports. "The head of a taxi-driver advocacy group said filling the seats of yellow cabs with customers who share fares would ultimately diminish the pool of available passengers and result in more empty taxis. And some passengers said they are uneasy about sharing rides with strangers."
Finally, why is an outlet mall in Staten Island getting $74 million in public subsidies? Crain's asks. The staggering subsidy, news of which was broken last week by Politico, is two times the developer's contribution, they note, with an additional $21.9 million coming after the project had already broken ground and was in little need of additional incentives.