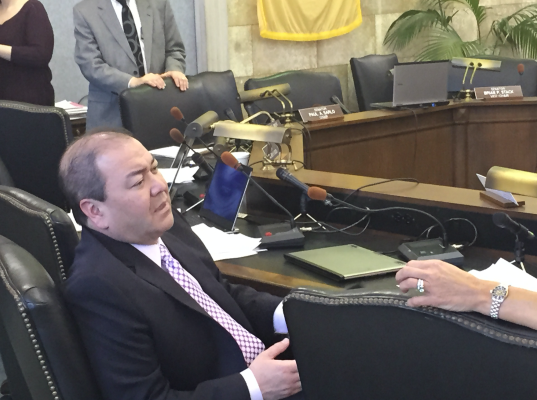 TRENTON — Following Governor Chris Christie's surprise endorsement of GOP presidential frontrunner Donald Trump, Senator Kevin O'Toole (R-40) said Monday that he thinks the provocative former reality star is the party's best chance at drawing out independents and taking the white house.
Saying that traditional party politics has been "turned on its ear" by Trump's populist insurrection, O'Toole believes independent turnout will surpass the surge that President Barack Obama saw in 2008.
Despite resistance from the Republican establishment here in New Jersey and across the country, O'Toole said that he thinks the caucus is ready and willing to throw its full support behind Trump after what he predicts will be a night of conclusive victories on Super Tuesday.
"If he's the nominee I think most Americans want to work with him," O'Toole said. "I think the caucus will come to realize that if he wins ten or eleven of these primaries."
"It's only a matter of time before he becomes our nominee," he continued. "When you see that he blew up the caucuses in Nevada, and there was a 100% increase in the numbers coming out, that's a real credit to his message whether you like him or not."