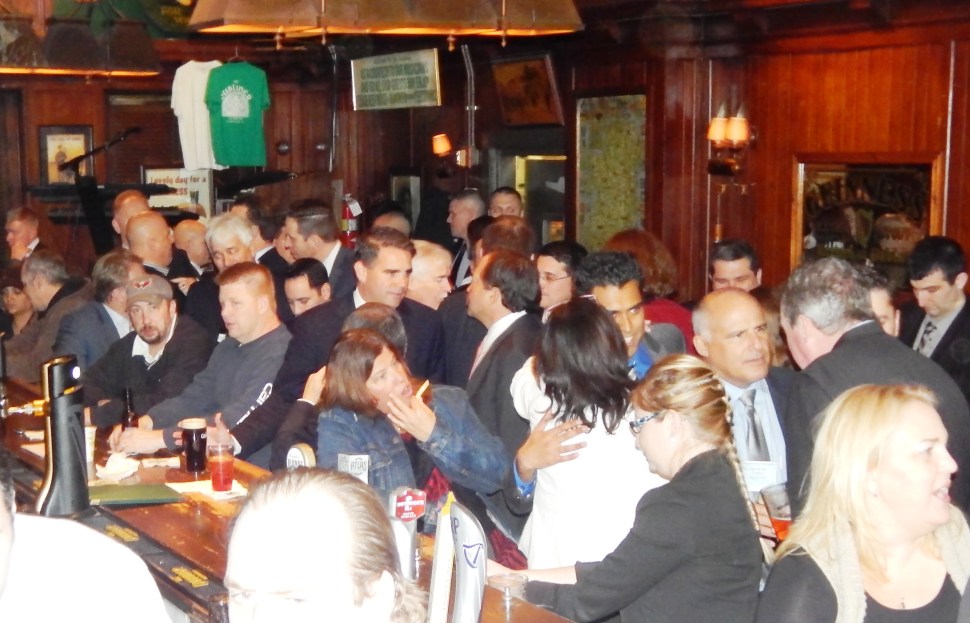 WASHINGTON, D.C. – A source at the Democratic State Committee's party in the Dubliner drew close to PolitickerNJ and whispered his surprise at a statement last week by Essex County Democratic Chairman Leroy Jones, expressed at Speaker Vinny Prieto's (D-32) fundraiser.
Jones apparently said that Essex is absolutely joined at the hip with Bergen, Passaic and Hudson.
He said his intention was that the four counties be together in 2016, 2017 and beyond.
The source stared back with a knowing grin.
A four-county PAC set up last year signaled the union of the four key northern chunks in a Democratic Primary, but the amplification of the alliance by Jones sounded like a battle cry, at least to this one hardened political veteran standing upright and lucid among beer-glugging lesser lights.
Essex has been the biggest question mark heading toward 2017, with some sources pointing to the relationship powerful Essex County Executive Joe DiVincenzo has with Senate President Steve Sweeney (D-3) as evidence that the South Jersey ironworker has the biggest leg up on endearing himself to DiVincenzo ally Jones.
But here was another interesting wrinkle in Jones's words, the source observed.
Jones said all of Essex will be united: from Newark to East Orange, etc.
That intrigued because many observers see the potential for division in the biggest Democratic County in the state, with Newark conceivably tugged in a direction away from DiVincenzo, but Jones said no.
Essex will be united internally, he said, and with the other three counties.