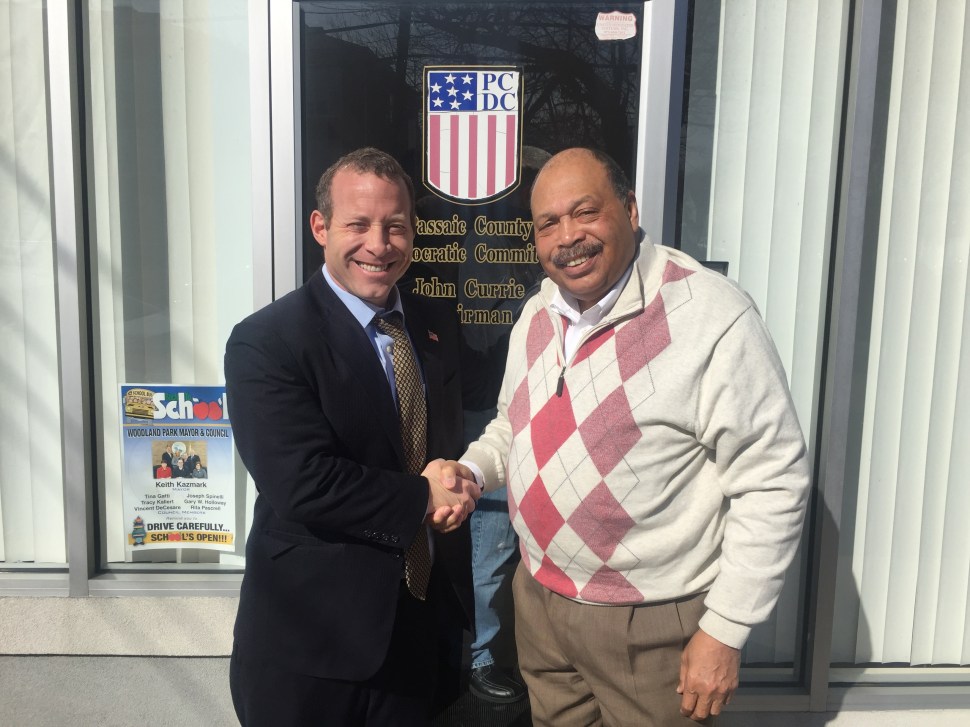 Today, Passaic County Democratic Chairman John Currie announced his endorsement of Democratic candidates.
The slate consists of U.S. Rep. Bill Pascrell (D-9), Surrogate Bernice Toledo, Sheriff Richard Berdnik, Freeholders Terry Duffy and Pasquale Lepore, Joe Wenzel in Cd11, and Josh Gottheimer in the 5th Congressional District.
Democrats are particularly excited about Gottheimer, who's challenging incumbent U.S. Rep. Scott Garrett (R-5).
"The Passaic County Democratic Committee (PCDC) is proud to unanimously endorse Josh Gottheimer," said Currie. "His impressive mix of public and private sector experience shows that he has what it takes to go to Washington and get things done. For far too long, the district has been represented by someone who doesn't reflect our New Jersey values. Rep. Scott Garrett would rather fight for a national Tea Party agenda than stand up for middle class families."
"I will fight hard for all of CD 5 to make sure that we are investing in infrastructure and education, and that we are bringing money back to the district to create jobs and grow our local economy," said Gottheimer, a resident of Wyckoff in Bergen County. "I am honored to have the Passaic County Democratic Committee's support, and I look forward to working with Chairman Currie to elect Democrats up and down the ballot."