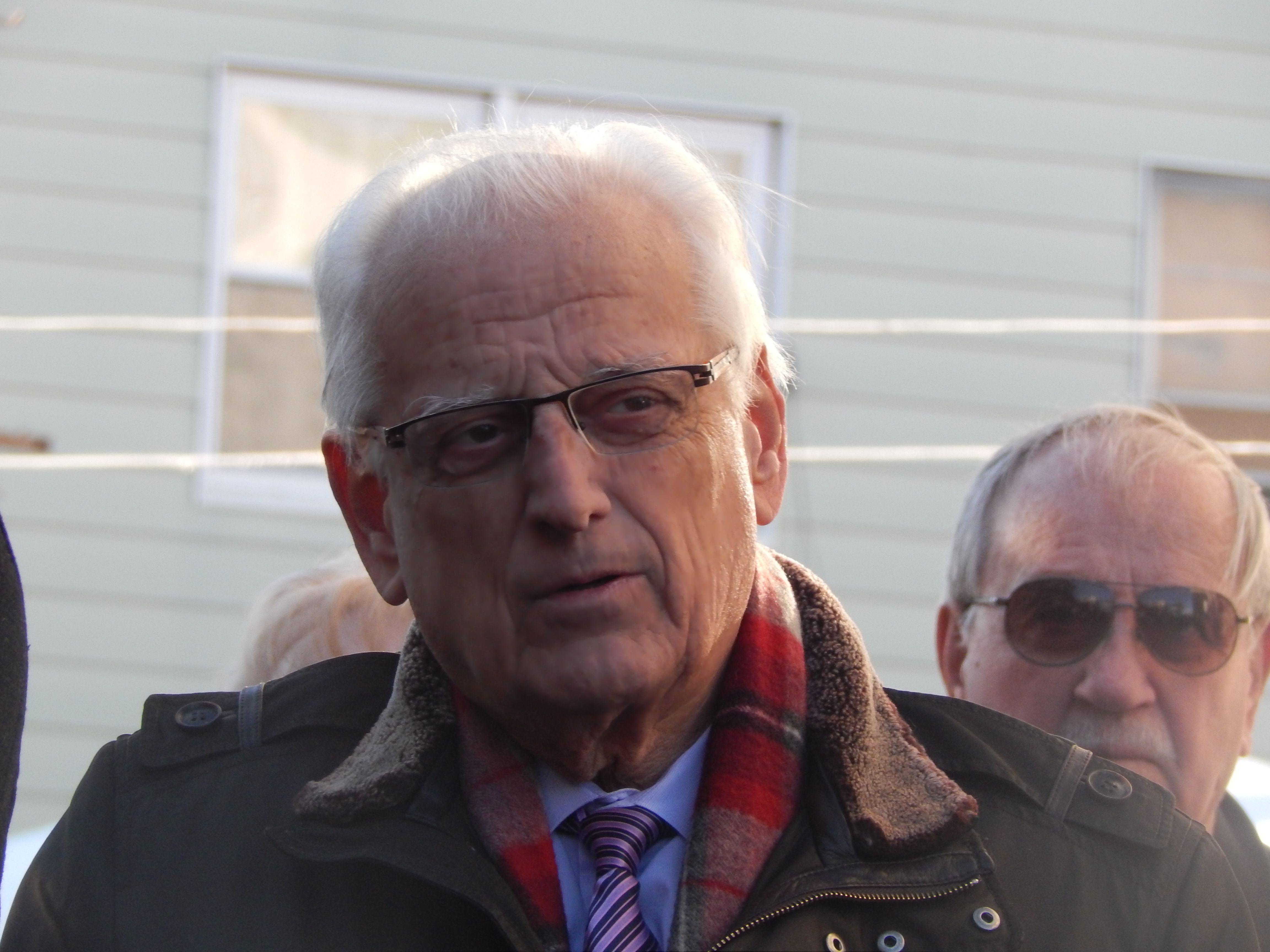 Passaic County Democrats want to make one thing clear: they are supporting Congressman Bill Pascrell in CD9 despite former Paterson Mayor Jeff Jones' entry into the congressional race.
"Congressman Pascrell has done an outstanding job, regardless if he was representing the eight congressional district or the ninth and we are supporting him," said Passaic County Democratic Chair/New Jersey Democratic Chairman John Currie. "I, as chairman, am supporting him 100 percent."
Currie continued: "He is a big advocate of public safety and supporting our fire and police. He has brought numerous resources to the city of Paterson."
Currie also said that the Great Falls National Park in Paterson can be attributed to the hard work of Pascrell who, like Jones, is a former Paterson mayor.
That support was also evident on facebook where a number of Passaic officials voiced their opinions that Pascrell is the right person to continue serving the ninth district.
Assemblywoman Shavonda Sumter said: "Let's Re-elect Congressman Bill Pascrell, Jr., a real fighter for our issues. ‪#‎SumterforPascrell‬"
Assemblyman Benjie Wimberly posted: "Bill Pascrell is a Patersonian, through and through. He fought hard to get to where he is and he has kept up the fight year after year . I couldn't think of anyone better to send down to Washington to make sure we have a voice and I am excited to support his reelection. " Benjie E. Wimberly, Assemblyman 35th District ‪#‎DemocraticTeam‬"
Paterson Councilman Andre Sayegh wrote: "My family and I strongly support Congressman Bill Pascrell because he is the epitome of a public servant. When he goes down to Washington, he delivers. Case in point, the designation of the Great Falls as a National Park was due in large part to his diligence. He just recently came through for hundreds of my constituents who were unjustly forced to pay for flood insurance. He has always been there for Paterson and now we have to be there for him. #100%JerseyFighter"
Woodland Park Mayor Keith Kazmark posted: "While Woodland Park is no longer in CD9, there is no better champion and fighter for all of us here in New Jersey than Congressman Bill Pascrell! To say I support his re-election campaign is an understatement. ‪#‎GettingThingsDone‬! ‪#‎Pascrell2016‬ ‪#‎NJFighter‬ ‪#‎NJCD9‬"