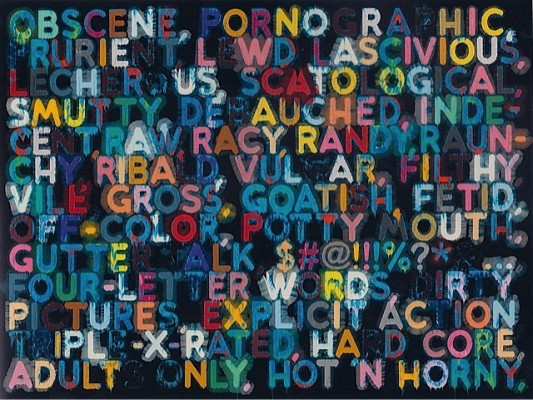 Yes, this is another post about another new gallery on the Lower East Side, but it's not the usual milieu of hip art school affectations (just bear with me here.)
David Totah comes from a serious lineage of art dealers—the proprietors of The Edward Totah Gallery in London and the Albert Totah Gallery in New York, to be exact—and David himself has 20 years of experience as an art collector and all around artsy guy.
His new space Totah opens at 183 Stanton Street on February 25 with a formidable pairing of historical greats: Conceptual Art star Mel Bochner and Arte Povera maestro Alighiero Boetti. The show, titled "Verba Volant Scripta Manent," will touch upon the fanciful theme of wordplay.
Mr. Totah's space will focus on Modern and Contemporary art, but won't shy away from those exciting emerging talents either. The gallery's goal is to, among other things, "acknowledge and channel the creative dialogue between the artist, their perception and their work through our platform." Sounds more than decent.
Oh, and downtown legend Kenny Scharf is one of the represented artists. How cool is that!?
No word yet on future shows, but it sounds like Totah will get its fair share of old school swag up in that place. We suggest you check it out when you get a chance.