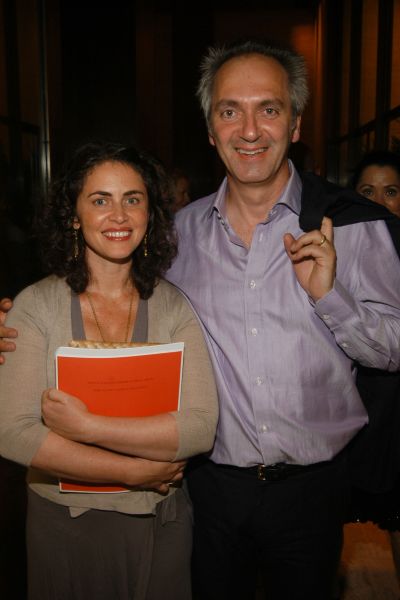 A perfectly proper prewar Upper East Side co-op was not exactly where we expected a figure like artsy photographer Thomas Struth to reside. But he won't, in any event, be there much longer, as the apartment has sold for $2.2 million.
The German-born photographer appeared quite pleased when he and his wife, author Tara Bray Smith, first moved into 115 East 67th Street.
"That was a big deal for me, especially because it's such a big thing with the board package and everything, the whole process," Mr. Struth told the Observer when he purchased the home in 2008 for $2.1 million. Of course, being a photographer whose work has been displayed in such places as the Met (his show at the Met last year, "Thomas Struth: Photographs" consisted mostly of photos from the Museum's collection) might have been a bit helpful when getting past an Upper East Side co-op board.
Nevertheless, the two decided to move on, and shortly after listing the two-bedroom, two-bath unit with Douglas Elliman broker Kathryn Bregman, found a buyer—one Ghislain De Kertanguy, who will be getting such perks as a wood-burning fireplace, parquet of Versailles flooring, ten-foot ceilings, and floor-to-ceiling bookcases. The apartment has a nice historic background, too, since it's in one of two buildings that make up the Millan House, which was built by John D. Rockefeller Jr. in 1930 and are today connected by way of a formal back garden.
It's not clear why the couple, who split their time between Germany and the city, have decided to part ways with the co-op. Perhaps it's time for Brooklyn?