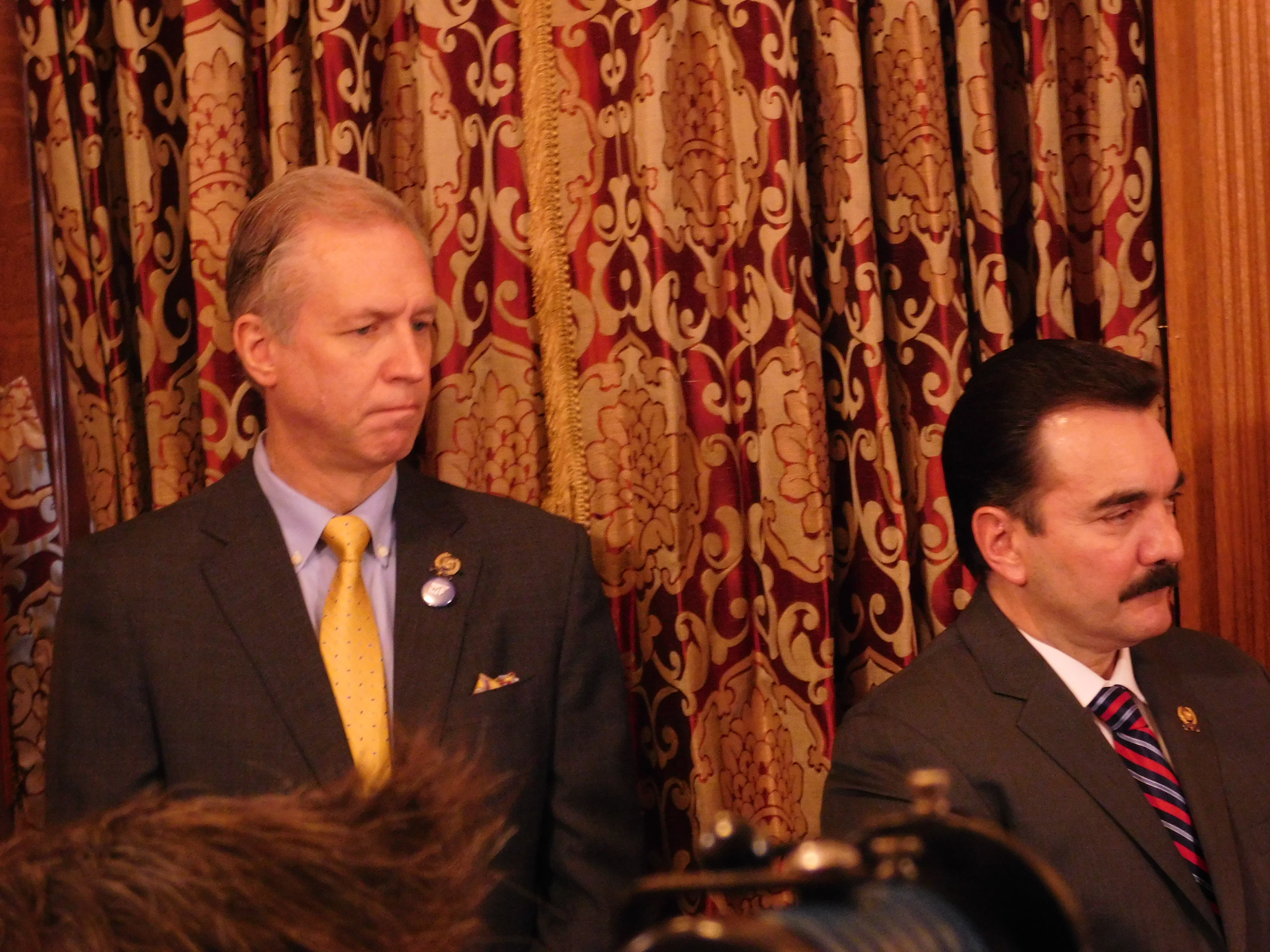 TRENTON – Assembly Speaker Vincent Prieto (D-32) predicted that former Secretary of State Hillary Clinton would do "better than expected" against Democratic foe Vermont Senator Bernie Sanders in the upcoming New Hampshire presidential primary.
"I think when all is said and done she is probably going to do better than people expect in New Hampshire even though she is disadvantaged," said Prieto, a 2008 delegate for Clinton. "That is basically home field advantage for Bernie Sanders because it is an adjoining state and he is very well known there."
According to Prieto, Clinton is a superior candidate to Sanders because she is both progressive and "able to get things done."
"I think she is a progressive and she has democratic values that she has championed throughout her political career," Prieto said. The Speaker also said that while Sanders' goals to make public college tuition free and grant the public free healthcare are "great initiatives" they would be "difficult to achieve."
"If I tell you about free college everyone is going to say, 'Yeah, that would be wonderful,'" Prieto said. "If I tell you healthcare for everyone, great. But what can you get done at the end of the day? When you go through the election cycle and people are calling for a revolution and then you get sworn in you have to deal with reality. You have 60 votes you need to get in the senate, 218 that you have to get in the house. How do you do that?"
Prieto said that Clinton has proven that she can lead.
"She gets things done and at the end of the day it is what you can get accomplished," Prieto said. "That is reality."
Prieto's remarks came after a press conference on a piece of legislation he is sponsoring to boost New Jersey's minimum wage from where it currently sits at $8.38 per hour to $15 per hour. As with his initiatives on healthcare and education, raising the minimum wage is central to Sanders' presidential platform. Assemblyman John Wisniewski (D-19) , Sanders' New Jersey chair, is co-sponsoring the legislation along with Prieto as is Assemblyman Gary Schaer (D-36). In the state Senate, Senator Ray Lesniak (D-20) is the bill's sponsor.