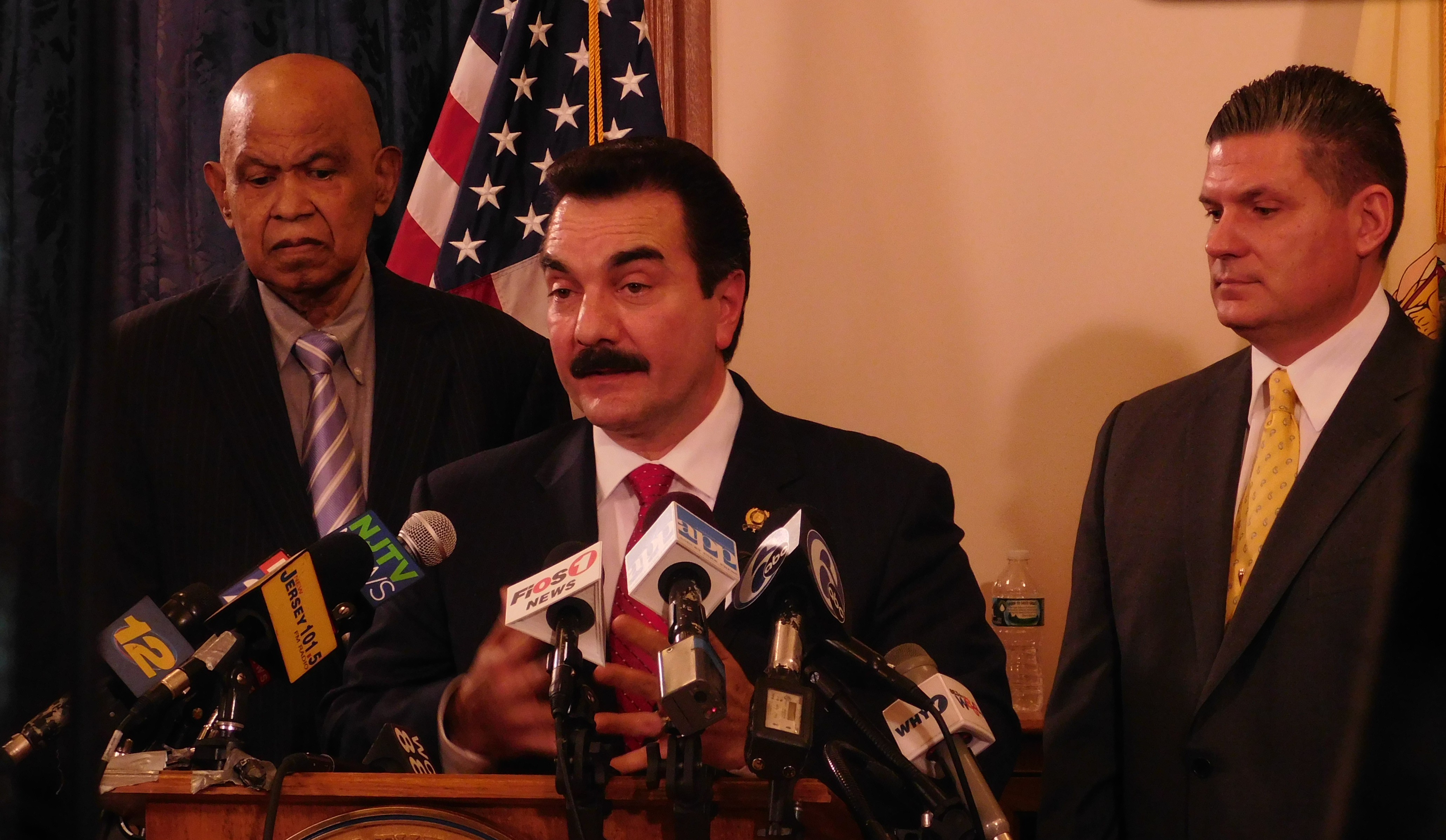 TRENTON – The New Jersey Assembly Democratic leadership responded to Governor Chris Christie's annual budget address immediately following the speech. While leaders noted that the proposed budget was not ideal, the mood was generally hopeful with the legislators encouraged that a balanced budget that addresses state needs can be accomplished.
Majority Leader Lou Greenwald said that, now that the budget has been presented, work can begin in the legislature.
"The reality is, for us, that as I listen to the Governor speak, I am encouraged by what I have heard for the first time in a long time: a willingness to work together and an acknowledgement of the things that we have done in the past," Greenwald said.
Majority Conference Leader Shavonda Sumter agreed that the budget address—which touched upon issues like the state's pension woes and outmigration due to high taxes—is a promising starting point.
"I am looking forward to the budget hearings where we talk about what else needs to be addressed for the addiction population to access treatment and how those dollars will be spent," Sumter said. "I am excited to hear that there is concern for the distressed cities in our state. I am also looking forward to hearing the conversation on a robust funding solution for our education system. We really need to take a hard look at our state, look at where we are allocating our resources, look at what our priorities are."
While Dems were hopeful for the budgeting process, they were quick to point to issues with Governor Christie's address.
During his speech, Governor Christie made the claim that he was willing to compromise on the Transportation Trust Fund (TTF) last year but "Democrats refused because of [their] mid-term elections" and "want to address the next generation of funding for the Transportation Trust Fund solely on the back of taxpayers by imposing a hike on gas prices…"
According to Assembly Speaker Vincent Prieto, the remark about midterm made him "hotter than a baked potato" as he stood at Christie's back during the budget address.
"Negotiations have been there, the issue is that he is making light of it," Prieto said. "He is talking about a plan being presented but it is disingenuous."
According to Assembly Budget Chair Gary Schaer, that "disingenuous" remark was not the only flaw in Christie's budget address.
"I think the Governor's speech was notable in several respects, both in what was said as well as that which was not addressed," Schaer said. "Transportation Trust Fund, which many of us would argue is the most important project of this state… was unaddressed. Atlantic City, and the crisis which that municipality is encountering for any number of reasons, was not addressed. Victims of Hurricane Sandy who, after all these years still remain victims without all these funds going to them… unaddressed. Children living in extraordinary poverty, unaddressed."
According to Schaer, while the Governor proposed some notable budget savings on health care, he did not present where those funds would come from. Schaer said that issues like that will require examination by the budget committee.
According to Prieto, having the Governor back in the state following his failed presidential bid will allow for real negotiations to take place on the budget.
"He said he wants to work together," Prieto said of Christie. "We have been here all along to work together. We have not been the ones who have been 72 percent of last year out of state. We welcome the dialogue with him and we want to work with him. When you look at the budget as a whole, we can work with that."
The budget address was Governor Christie's first public appearance since his withdrawal from the 2016 presidential race.