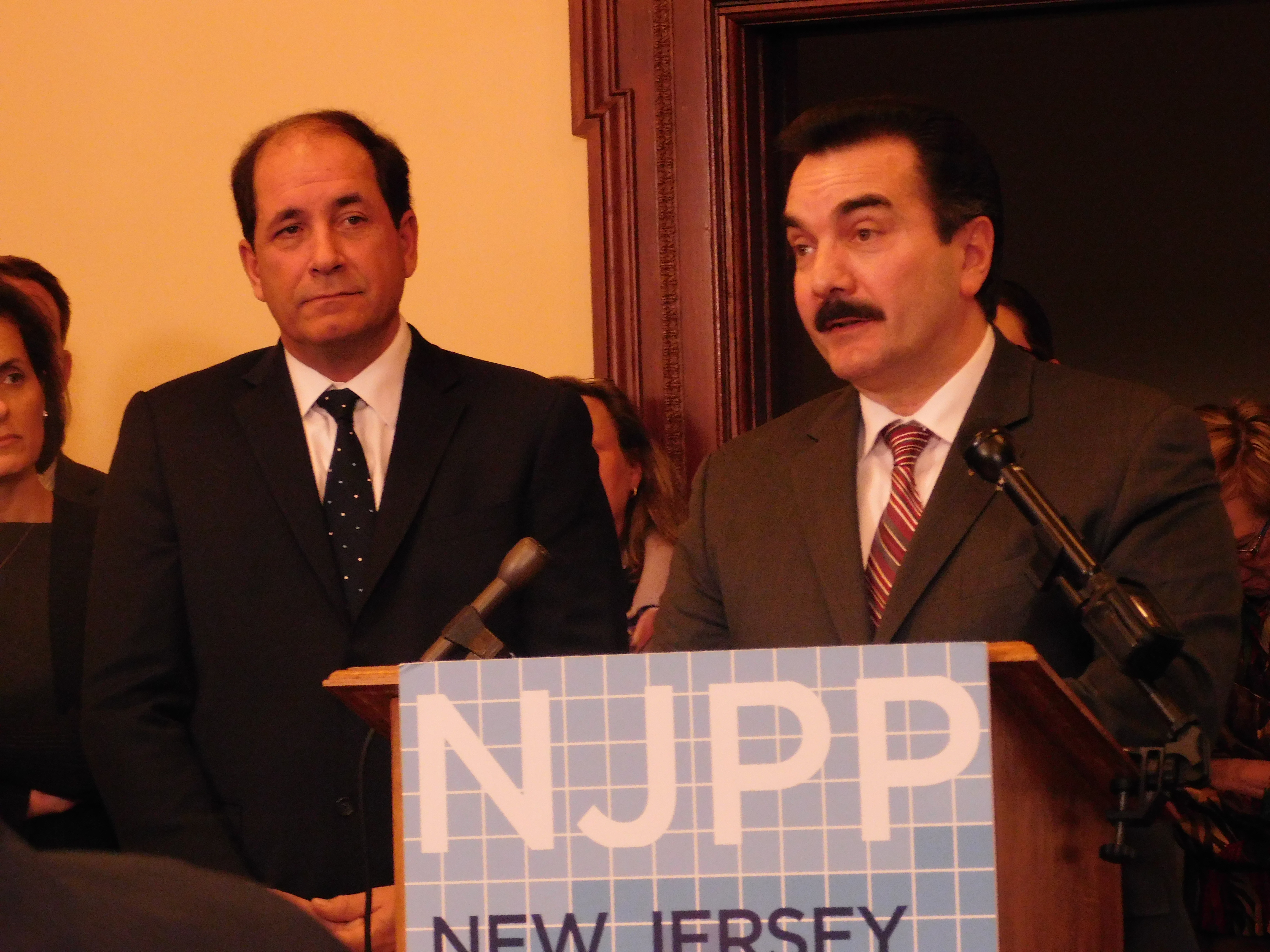 TRENTON – Assembly Speaker Vincent Prieto has recently made anti-poverty initiatives his legislative focus. On Tuesday, he launched a $15 minimum wage proposal. On Thursday, he called for New Jersey legislatures to take action on the "dwindling basic assistance" provided by the Temporary Assistance for Needy Families (TANF) program.
"I came here with a single mother, we were on assistance," Prieto told PolitickerNJ. "So I know what it is. I still go back to those neighborhoods and see what those people are struggling with. A lot of people talk about the middle class but no body does anything about it. I am going to see what we can do to tackle poverty and rebuild the middle class. Things like this reemphasize and strengthen the need."
As it stands, New Jersey has not increased TANF assistance for 29 years. The press conference was prompted by a recently released New Jersey Policy Perspective (NJPP) report that details the economic and social implications of that lack of increase. Prieto wants to increase TANF assistance by 30 percent over three years. It would also be tied to inflation after the increase.
For Democratic presidential candidate Vermont Senator Bernie Sanders, addressing the issue of wealth and income inequality is a central campaign focus. Even so, Prieto is an ardent supporter of former Secretary of State Hillary Clinton as she also pursues the Democratic nomination. Clinton suffered a huge loss against Sanders in the New Hampshire Primary. He beat her by 22 points.
According to Prieto, while Sanders' participation in the presidential race has "highlighted" such issues, Clinton has also been a long-time advocate for changes like the ones the Speaker is advocating for in NJ. Prieto said that issues like lifting children out of poverty and creating living wages are central to "Democratic values," something he said Secretary Clinton knows.
"I think she needs to start talking about them," Prieto said of wealth and inequality issues. "Obviously, she has a lot of support from the minority communities. When you are out there you need to walk into these neighborhoods and hear the people. Those things that you hear, you transcend into great public policy. When you get the pulse of what people need, that is what you really need to run on."
He said that he is sure Clinton will make strides for low income Americans implement the policies that can improve their lives.
"I think she is a person that on day one knows how the system works and can get things accomplished," Prieto said.
Senate President Steve Sweeney, state Senator Joe Vitale and Assemblywoman Elizabeth Muoio also spoke at the TANF press conference.