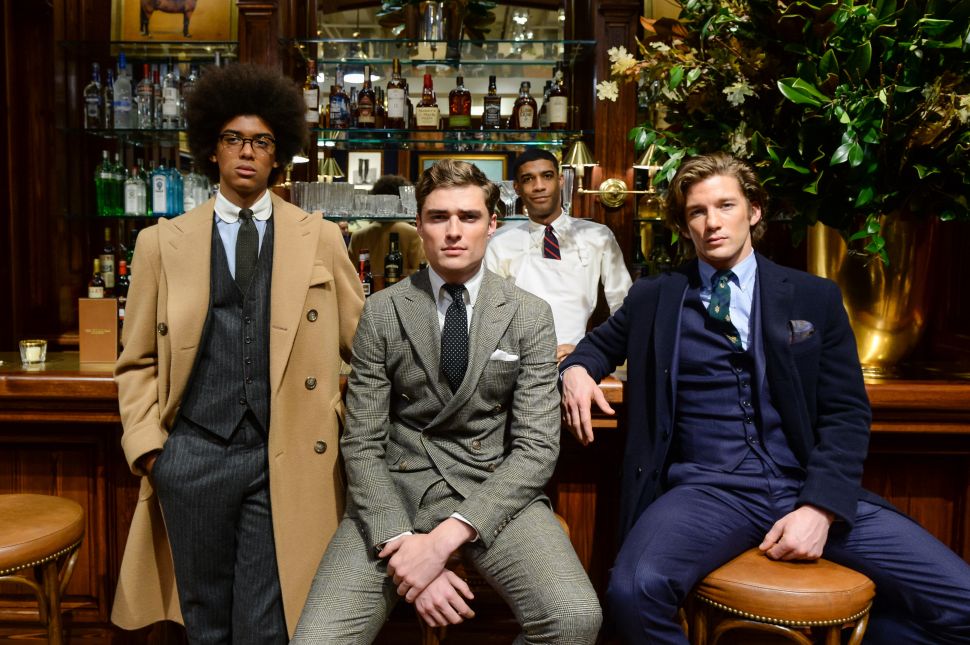 Gaining access into the behemoth Ralph Lauren HQ is like entering Fort Knox, but when given the chance to attend during New York Fashion Week, everyone leaps at the chance. Earlier today the 9th floor of the offices were outfitted in a series of tableaus to highlight the brand's new wares for men and women, including one scene that perfectly replicated the Polo Bar. 
"I went last night for dinner," Camilla Belle said as Ciara swanned by with her boyfriend, Seahawks quarterback Russell Wilson. "It was my second or third time, and I loved it. I had the filet mignon, and the mashed potatoes, and the french fries, and the brussel sprouts, and the coffee ice cream. It was a lot, but amazing. The replica is fun though, I feel like I'm back in the restaurant. I also went to the store opening in Sao Paolo, and they have a bar inside the store and it looks just like that – great curved dark wood. It's very on-brand!"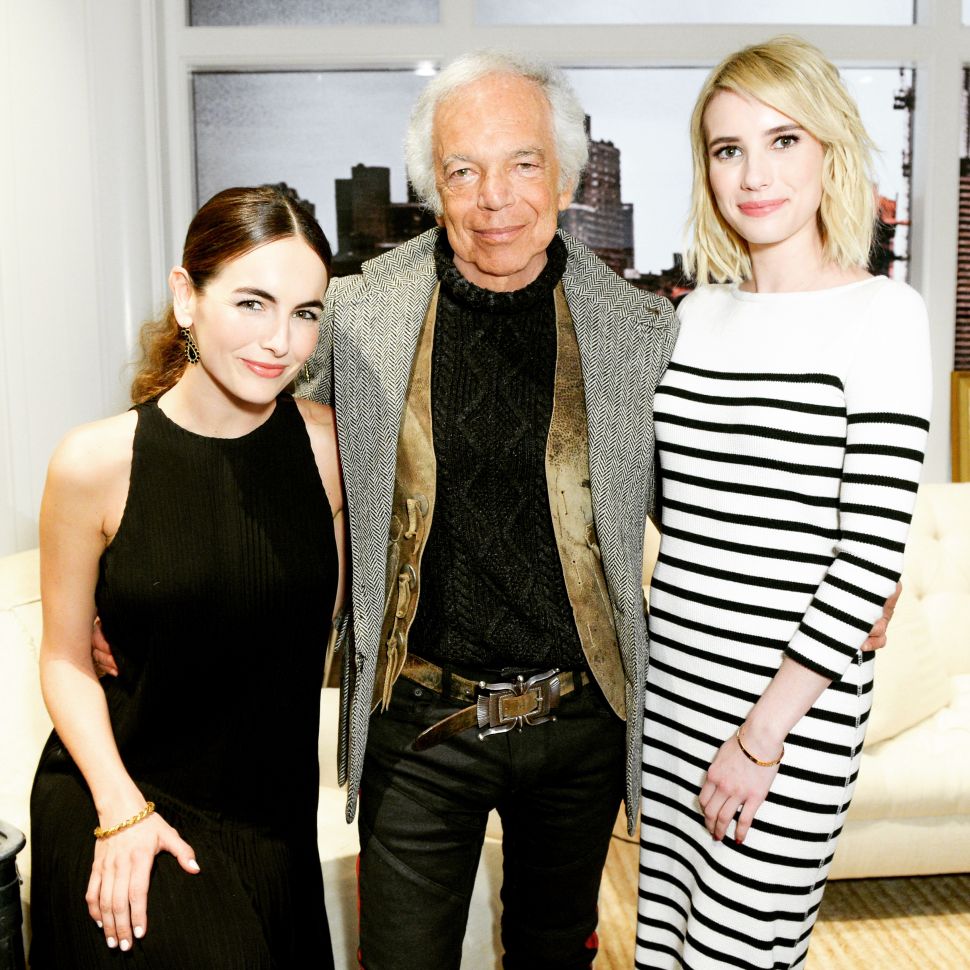 The gents draped around the bar were sporting classic Ralph Lauren looks with slightly modern additions like slim-cut, tailored blazers and bright, woven accessories. "Here's the deal, it's very hard to sum up what is literally several hundred looks," David Lauren said of the myriad of men's and women's looks on display. "I say this is one of the most eclectic collections that we have done. It goes from the classic Ralph Lauren icons, to the most modern sides of Polo that are totally cutting edge – the fabrication, the silhouettes. You're going to get a very modern woman that you've never seen before, and a very modern guy. They're totally cool, and downtown, and much more edgy. The brand is very forward thinking now. We've just got a lot of momentum in that direction."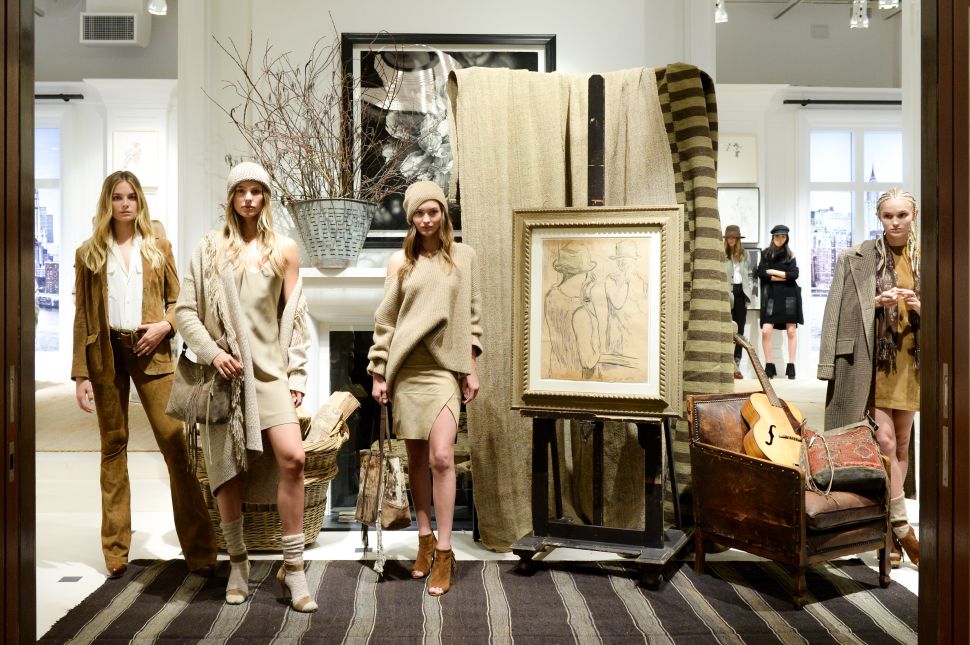 Included in that forward thinking is an emphasis on consumer-driven fashion shows, which many other designers are now pursuing. "We did the first consumer show with the Rugby shoppable show, nearly 10 years ago in 1997," Mr. Lauren added of the now shuttered collegiate off-shoot of the RL empire. "I feel very proud that the industry is exploring now. I feel like it's great that we were able to pioneer that idea." They plan to break the mold again, but Mr. Lauren remained tight-lipped. "We're going to surprise you," he said slyly.