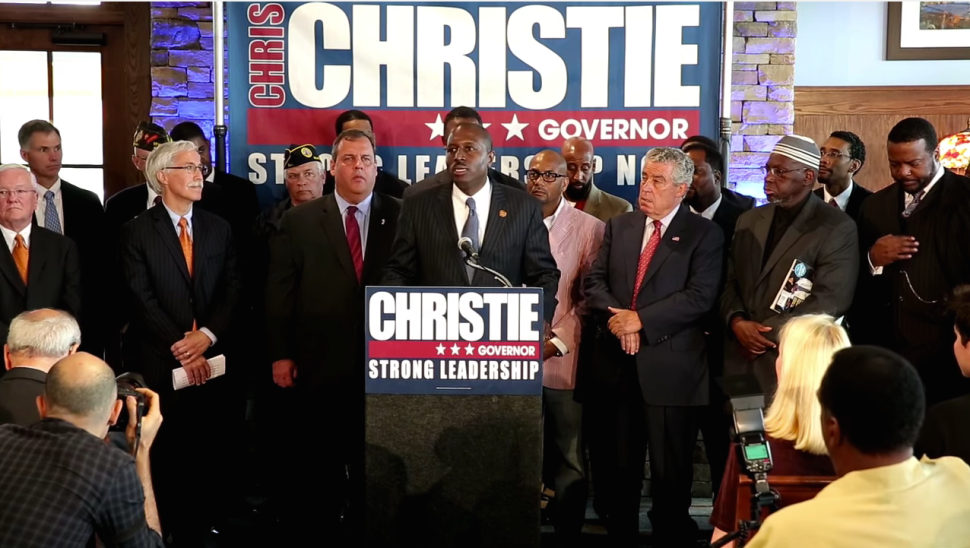 PolitickerNJ has been reporting the story of how former Orange Deputy Business Administrator Willis Edwards III has been ordered by a judge to pay the city back for the three years that he worked in city hall without the consent of the city council. The council is warring with Mayor Dwayne Warren, Edwards' champion, and on February 18th, Superior Court Judge Christine Farrington sided with the council, ordering Edwards to repay the blue-collar Essex County town $268,750 for having collected a salary on an unapproved job.
What has not yet been reported is that the judge in this case, Ms. Farrington, and the defendant, Mr. Edwards are former colleagues.
Edwards worked at the Port Authority as manager of Customer Relations in the Tunnels, Bridges and Terminals Department, a clear reward for his service as a one-term Assemblyman (he's related to Payne family) before being dumped from the ticked by Essex County Democrats. He was at the PA until being fired in 2010 as the new administration took over and began filling positions with its guys.
Then Orange Mayor Eldridge Hawkins had lost the support of organized labor because he supported Gov. Christie's pension reform measure, according to PolitickerNJ. This opened the door to Dwayne Warren ousting Hawkins in 2012. Warren then shocked just about everyone by himself endorsing Christie's re-election in 2013. In a video before a giant Christie banner, Warren stood next to the gov and said "I have a partner in Governor Christie" and became a leader in the "Democrats for Christie" movement that helped Christie notch a resounding victory, including the broad tent that was supposed to buttress his case for national office.
Meanwhile, Judge Farrington worked at the Port Authority from 2002 until her retirement in 2011, serving as Deputy General Counsel. She had a political background herself. Farrington had run against her Wyckoff neighbor Hank McNamara in 1997 State Senate Republican primary in LD 40, coming in a distant second. Before joining the PA Law Dept, she was counsel to the Port Authority Police PBA.  Both Farrington and Edwards got their jobs courtesy of Jim McGreevey.
Upon her retirement in July 2011, Farrington expressed an interest in a judgeship to Republican Assemblyman David Russo; Russo set up a meeting with Sen. Kevin J. O'Toole, who put Farrington's name before the governor. Voila, a cushy superior court judgeship that will supplement her $18,685 PA pension. Farrington told a newspaper the judgeship was "a nice way to go out."
If it is odd that the judge in the case is a former colleague of the defendant, neither side seems to have objected and the City Council's side is surely pleased with the result, which bolsters its continuing battle with Mayor Warren.