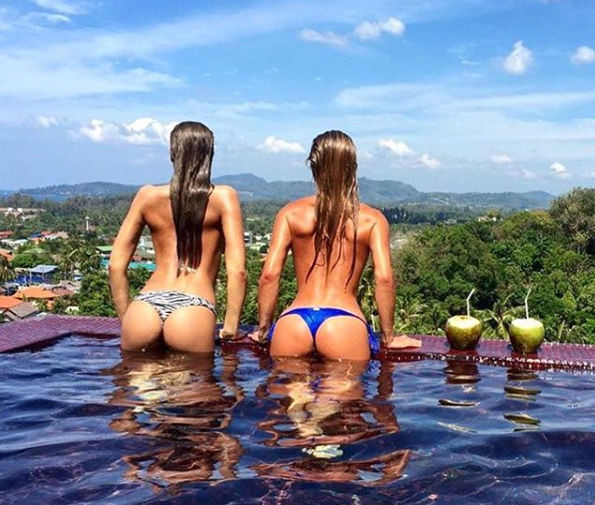 While the majority of Russians are still trying to dig themselves out of the rubble of a collapsed economy, others are on to bigger, better and flashier things.
"Crisis? What crisis?" they scoff—and their loud message is loud and clear.
The anonymous creator of the Rich Russian Kids Instagram—with more than 215,000 followers—uses the platform to flaunt to his less fortunate countrymen the lifestyles of Russia's highest caste, the Daily Mail reports.
To paraphrase the title of a popular Mexican soap opera that broke hearts in the nineties ("Los Ricos Lloran Tambien," meaning The Rich Also Cry), today's wealthy Russians don't want to cry.
And they don't want their kids to cry, either.
A picture's worth a thousand words. And a lot of money.
Lamborghinis, Porsches, Mercedes, caviar, private jets, U.S. passports. Yachts, yachts, more yachts. Girls and yachts. Mercedes, Mercedes, girls with Mercedes. Thousand-dollar champagne bottles. Piles of watches with price tags comparable Moscow apartments. Girls with alcohol. Piles of credit cards.
And of course, the obligatory champagne birthday shower.
https://www.instagram.com/p/BA8qSzNH6mG/
There is also the power afforded through connections and money. Rich youngsters pose in the company of Russian VIPs—Foreign Minister Sergey Lavrov, Press Secretary Peskov, Chechen President Ramzan Kadyrov, oligarch Roman Abramovich and even Vladimir Putin himself.
Sarcastic captions address the losers.
A Mercedes-Benz wrapped in red ribbon says: "Taking out our baby, surviving the crisis."
And another Mercedes with an in-your-face license plate reading, simply, CRISIS.
There are a lot of "hellos" to their less-blessed peers: "While you are finishing your homework before school…"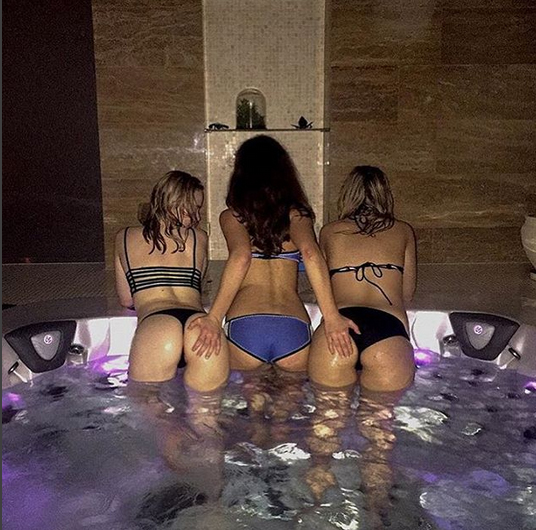 No need for a caption here…
"Cold Moscow behind my window."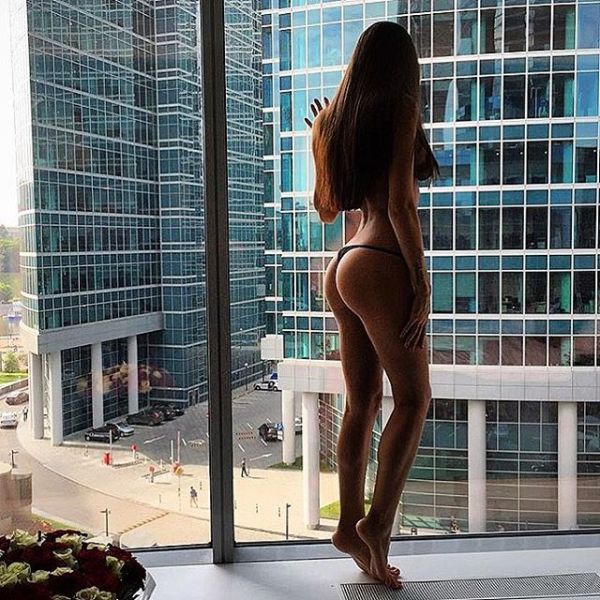 "How's the weather back in Motherland? I feel for you…"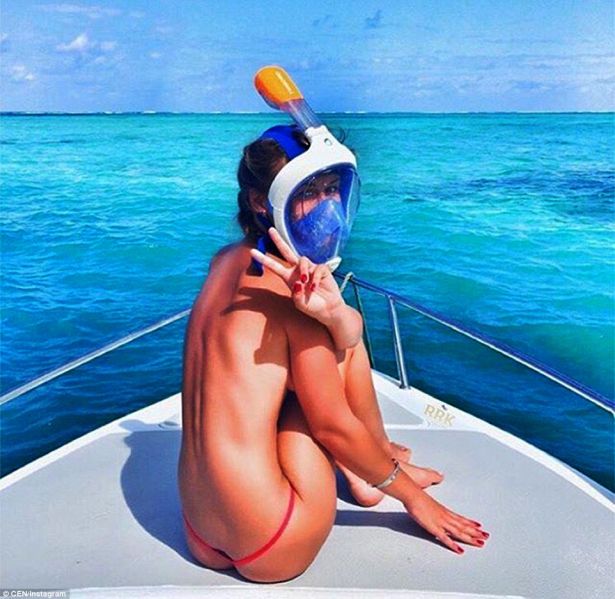 "Yacht day."
Of course, as it often the case, Russians are aping the already-popular Rich Kids of Instagram blog, following the lead of their U.S. and Saudi Arabian peers. One can assume, of course, it will be not easy for the Arabians sheikhs' daughters to beat Russians with the shapes of their backsides.