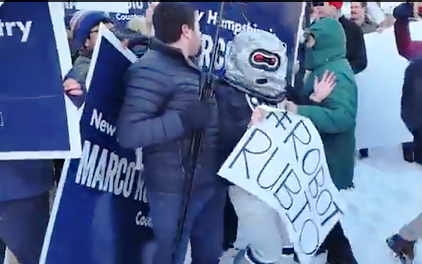 New Jersey has War of the Worlds.
Not to be outdone, New Hampshire has attack of the Rubio robots.
Yahoo Politics News has the story.
Take a look at this clip of Rubio robots getting pushed around by Marco Rubio supporters as the Granite State heads toward the end of a wild primary.
If the link doesn't work there, try this.
A helpful reader pointed out that the Rubio robots have New Jersey ties.