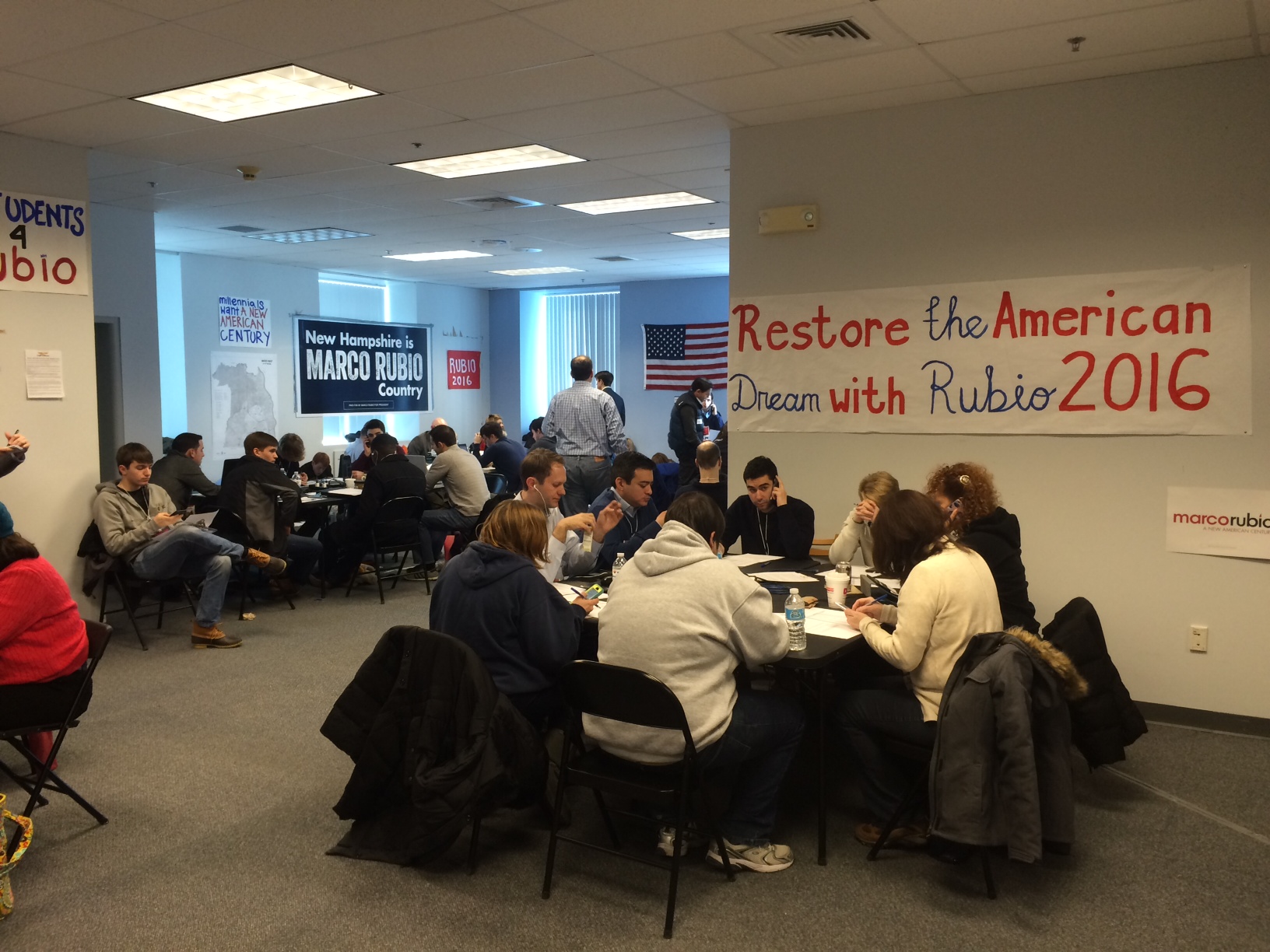 Veteran NJ campaign manager Mike Inganamort told PolitickerNJ that the headquarters of Florida Senator Marco Rubio are buzzing in the final few hours before New Hampshire's primary polls close.
"It has been an exciting day," Inganamort told PolitickerNJ. "This is the last hurrah but there is a constant stream of volunteers coming in. We are making calls and people are out poll watching and sign-waving."
For Inganamort, the most notable thing about the volunteers swarming the Rubio headquarters today stems from the group's diversity. He said he believes it bodes well for the future of the Republican Party.
"I am so impressed by and proud of the diversity in this room," Inganamort said. "It is something I haven't seen in a Republican campaign. I find that encouraging as a Republican to see these new fresh faces in or party and they are listening to Marco Rubio and they are inspired by the things he is saying. It is exactly the kind of thing we need to win in the fall."
Many of the volunteers are New York/New Jersey supporters who Inganamort said decided to come up to New Hampshire without an organized campaign effort to drive them here.
"This has basically been organic," Inganamort said.
New Hampshire polls are scheduled to close between 7 and 8 p.m.