In a competition for a vice-presidential slot on a national Democratic Party ticket, a 
Morning Consult poll
 released today shows Vermont Senator Bernie Sanders blowing away U.S. Senator Cory Booker.
The poll finds that over a quarter of Democratic voters believe Hillary Clinton should pick Bernie Sanders as her running mate if she wins the nomination. The current vice president, Joe Biden, comes in second at 10 percent.
Behind Massachusetts Senator Elizabeth Warren with 7%, Booker is tied for fourth place in the poll with 3% alongside failed presidential candidate former Maryland Governor Martin O'Malley.
See the poll below…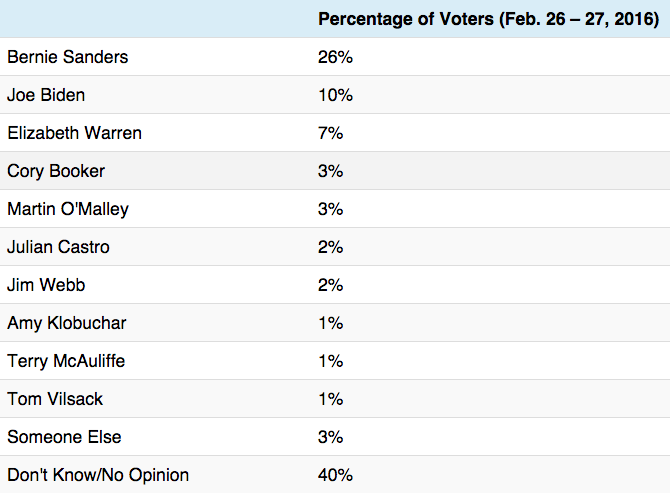 For the GOP, voters are not as clear on a VP pick if Donald Trump becomes the nominee. Ben Carson comes in at 11 percent, with Marco Rubio and Ted Cruz at 9 percent, and Chris Christie at 8 percent.
On both sides of the aisle, about 40 percent of voters didn't know or had no opinion on the matter.