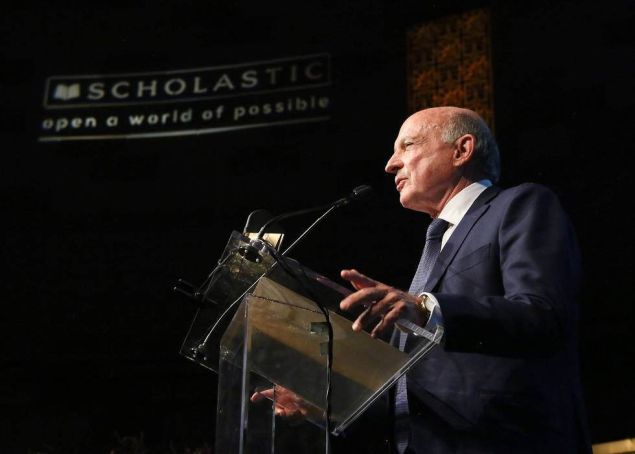 Alec Baldwin isn't the only one trying to escape from Devonshire House.
Richard Robinson, the son of Scholastic founder Maurice R. Robinson and current CEO and Chairman of the company, has listed his own four-bedroom, 3.5-bath condo at 28 East 10th Street.
The listing, held by Ann Weintraub of Ann Weintraub LTD., says that the home, with interior finishes by Victoria Hagan, was featured on a 2012 cover of House Beautiful.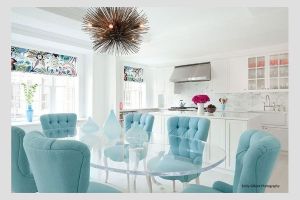 Potential buyers shouldn't get too excited, though—while the apartment did have a moment in the spotlight on the cover of the March 2012 issue, it was before Mr. Robinson's time, who purchased the home for $6.7 million from photographer Romaine Orthwein, the great-granddaughter of Anheuser-Busch founder Adolphus Busch. And Mr. Robinson definitely put his own touch on the home, with the current incarnation bearing almost no resemblance to the former one—a world of kitchen chairs covered in aqua velvet, modern light fixtures, gold-and-pink four poster beds and bubble gum-colored palettes.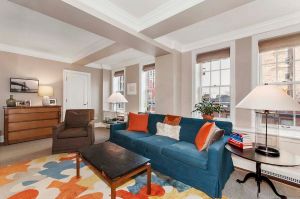 Mr. Robinson went in for a far more…traditional aesthetic. The bedrooms are all done in neutrals—it appears that the Scholastic macher is a big fan of beige. The overall effect is a little gloomy, and the brown wooden furniture doesn't doing much with the space, which the listing notes is in the building's largest line.
At least there are plenty of bookshelves, which look to be overflowing (what else would one expect of the CEO of Scholastic?). Perhaps Mr. Robinson is now in search of a place with more storage for what appears to be a rather massive book collection. Hey, reading to your children fosters a life-long love of books!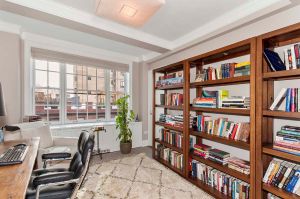 Now, however, Mr. Robinson has decided to part with the 2,720-square-foot condo, and has attached a $9.25 million price tag–the listing doesn't mention any particular renovations beyond the new palette and furnishings, so maybe Mr. Robinson is of the belief that the unit really is, as the listing promises, a "special home." Or, he just needs somewhere bigger to stack all the Harry Potter books.