As fashion week loomed over their heads, a slew of New York's elite fashion set celebrated the Lunar New Year at Jean-Marc Houmard's Indochine in NoHo last night. Public School and DKNY designer Dao-Yi Chow hosted the festivities, sponsored by Hennessy V.S.O.P. Privilège, at the stylish canteen alongside his wife, Canis Chow. "My mother told me, based on my horoscope, that this is a year of big change," Mr. Chow said before dinner began. "I can't imagine any more change going on though." 
It has been a big year for the designer to say the least. In addition to staging a well-received men's runway show last week, he is slated to show twice in the coming days. In addition to their own Public School womenswear collection, he and his longtime business partner Maxwell Osborne will show their second collection for DKNY on Wednesday, February 17th after being given the reins of the house following Donna Karan's departure.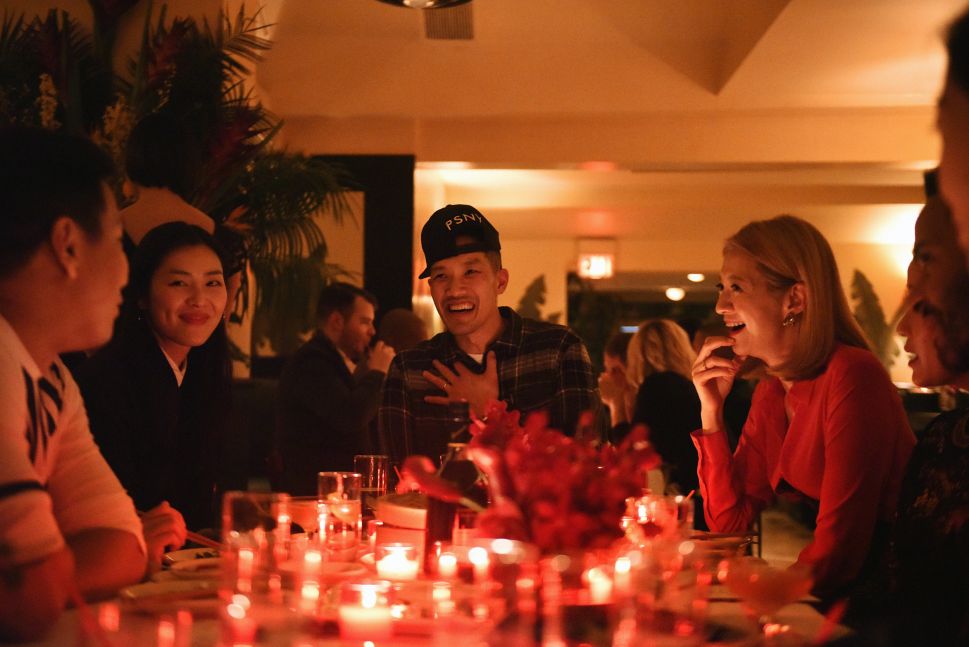 Each dinner guest was given eight, freshly minted one-dollar bills as a traditional form of good luck, in addition to a Chinese opera mask designed by Max Steiner. "My grandmother was a Chinese opera singer," Mr. Chow said. "Every Chinese New Year I think about her. So please put them on and wear them throughout the dinner." Guests who donned the hand-painted masks included fellow designers Richard Chai and Prabal Gurung, who is a regular at the eatery. "Thanks for letting us use your restaurant Prabal," Mr. Osborne joked. "Don't make a habit of it," Mr. Gurung shot back with a laugh.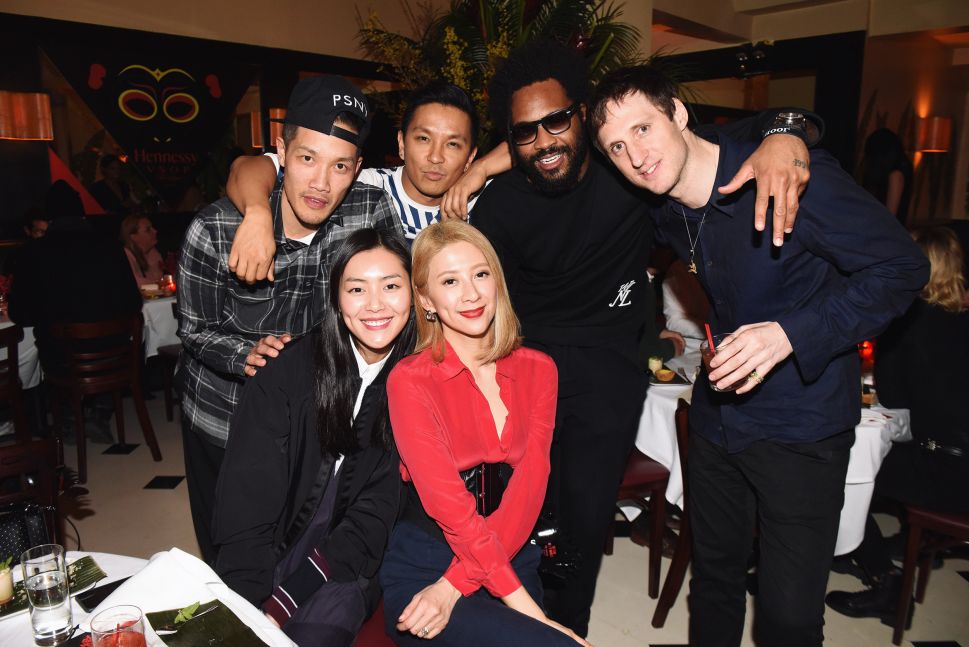 Mr. Chai brought along professional snowboarder Shaun White, while Vanity Fair's Michael Carl sat with his supermodel pal Liu Wen and editrix Kate Lanphear, who was back on the scene after several weeks of travel in India. Artist and longtime Public School collaborator Daniel Arsham also had a chat with New Museum Deputy Director Karen Wong about the brand's upcoming show. 
"When Hennessy V.S.O.P. asked us to host this dinner, we decided the theme was family." Mr. Chow said at the evening's close. "Everyone here is a member of our extended family, so hopefully this Year of The Monkey brings a lot of change, good change, and that you guys never stop and never settle for whatever it is that you do."