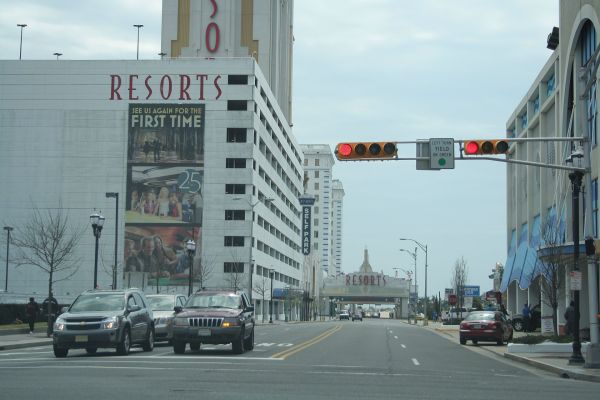 TRENTON — A bill to offer tax incentives to small businesses that hire the unemployed was released from the Senate Labor Committee Thursday morning, with the committee hearing testimony from the Greater Atlantic City Chamber of Commerce's Bob Marshall. The bill would benefit workers in Atlantic City, which has one of the highest unemployment rates in the country, and the highest foreclosure rate nationwide.
The bill would offer businesses employing fewer than 100 people a tax credit against the corporation business tax or the gross income tax for each unemployed person the employer has hired since April 1, 2014. That year saw Atlantic City's long decline tip over into free fall as four casinos closed and lead to thousands of casino worker layoffs.
Marshall described the cooperation between the federal Department of Labor and Workforce Development, Guardian, Sweeney and fellow primary sponsor Paul Sarlo (D-36).
"What is unique about this program is not necessarily job training," he said of the bill. "It has to do with making sure that the employers are well aware of what incentives are available to them for hiring displaced workers."
The measure passed 3-0 with one abstention from Senator Dawn Addiego (R-8).
"I love the idea of this, but my concern is that this is going to have an effect on our revenue," Addiego said. "And I would rather see this being accomplished through the budget process itself, so at this time I'm just going to abstain."
A favorable showing in the Senate for the "New Jobs for New Jersey Act" could continue the thaw between Primary Sponsor Steve Sweeney (D-3) and Atlantic City Mayor Don Guardian as the Senate President walks back his aggressive stance on a state takeover.
Sweeney and Sarlo have been the driving force behind the Senate push to expand casino gaming past Atlantic City with a constitutional amendment allowing new locations in North Jersey. The tax credit bill sees them attempting to help the Atlantic City workforce diversify as the city's casinos continue to suffer from out-of-state competition. Moody's has predicted that the new casinos, which would most likely open in the Meadowlands and Jersey City, would deal an additional blow to the region and cause additional casino closures.