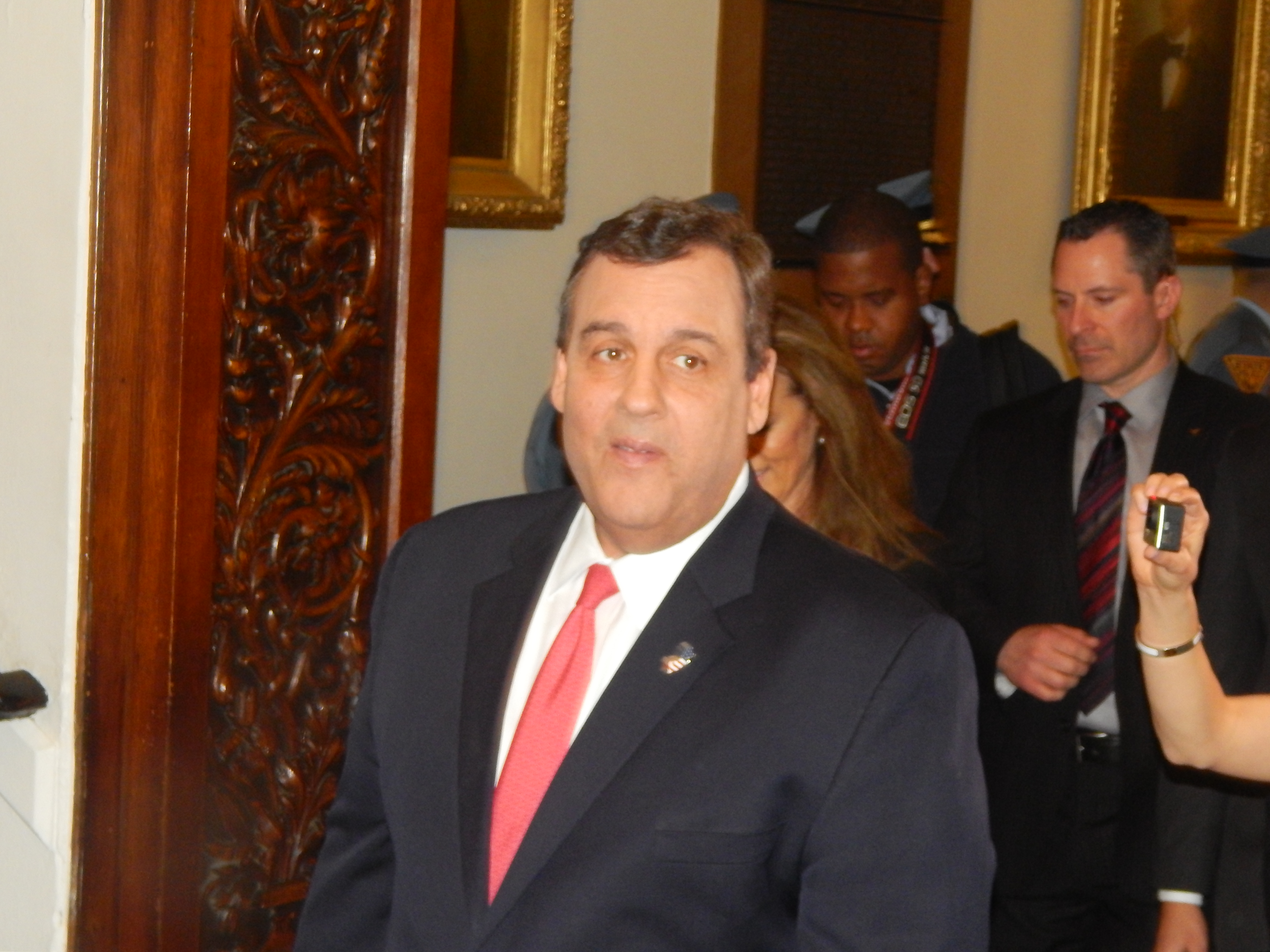 In Tuesday's annual budget address, Governor Chris Christie included the fact that the next Governor's election is "630 days away." That gives the sitting Governor 630 days to salvage a legacy that has been tainted by the Bridgegate scandal as well as a failed presidential run that took him out of the state for a significant portion of the last year. A recently released poll has Christie's approval ratings tanking, putting him at the lowest levels of his tenure at just 29 percent approval.
But, for Christie, there many be another option lurking that, if all the moving parts aligned correctly, could extend the chances of his holding elected office despite the approaching term limit he will reach at the end of 2017. Christie could, potentially, appoint himself to be the next U.S. Senator from New Jersey.
The two U.S. Senate seats from New Jersey are in particularly volatile positions. Senator Bob Menendez is facing indictment on charges that he accepted substantial bribes. Senator Cory Booker's name has been floated as both a potential running mate for former Secretary of State Hillary Clinton in her presidential run and as a U.S. Supreme Court Justice to replace the late Antonin Scalia.
What that volatility means for the future of New Jersey is that either one of the two Senators could leave their positions in the near future, leaving the Governor to appoint a temporary replacement until the next election is held.
When Senator Frank Lautenberg passed away, Christie appointed longtime confidant and conservative Jeff Chesia. This time, though, due to the term limit rapidly approaching, it might be more pragmatic for Christie to appoint himself if he wishes to remain in the public eye.
With the recent combustion of his presidential ambitions (he withdrew from the race after a poor showing in New Hampshire), Christie doesn't have many political options looking forward. If Booker were chosen to run with Clinton as her VP, the senate seat he now holds would be vacated as soon as November, leaving Christie well within the window of his gubernatorial power to put forward a nominee.
One thing that might hold to Governor back from taking the side-step to Senator is, of course, that 29 percent approval rating. If everything did work out with Booker's VP nomination (or if Menendez faces charges), Christie would have less than a year to try to up his ratings as Governor before becoming a Senator. That move would only leave him with about a year to build up his legacy as a Governor and re-earn New Jersey's trust. Then he will need to impress the populous during his year on the Senate in order to win reelection. That two-year timeline gives Christie limited time to rebuilt his brand before he would need to run for a full six-year term as Senator.
If he wasn't able to win that election, he could possibly end up in a worse spot than where he started: he would have cut his gubernatorial time short for a senatorial term that wouldn't be much more than a note in the margin between the listings of two elected senators. If Christie can't secure a win in the senate, it might be prudent take the time allotted to him as Governor to continue working on New Jersey.
In the past, Christie has said he would not consider pursuing the position of Senator. In fact, much of his presidential run included criticism of his opponents in the Senate (Texas Senator Ted Cruz, Florida Senator Marco Rubio and Kentucky Senator Rand Paul).
During the Tuesday budget address, Christie set himself up as a more compromising and humble politician than what he had been demonstrating in the past. That shift could mean he is beginning to work on restoring his once-substantial popularity. But, time will tell if there is enough time to rebuild the brand that made him believe he could win the White House in the first place and if he will reverse the stance that becoming senator is the last thing he might want.