For most fashion week savants, finding a moment to decompress and recharge between a flurry of fashion shows and after parties is rare. Scrolling through Instagram while Ubering from Public School to Derek Lam does not count.
There are a ton of brand-sponsored lounges or beauty bars which promise a cool space to kill time between shows, while also getting an eyeshadow application. They draw a crush of people who are more interested in gift bags and midday cocktails than anything else. These heavily branded events are the exact opposite of relaxing.
All that changes with the opening of SereneHouse, just for NYFW. The zen space is a collaboration between BANDIER, fashion's favorite fitness shop, and Serene, a blog known as a "curator of wellness and conscious living."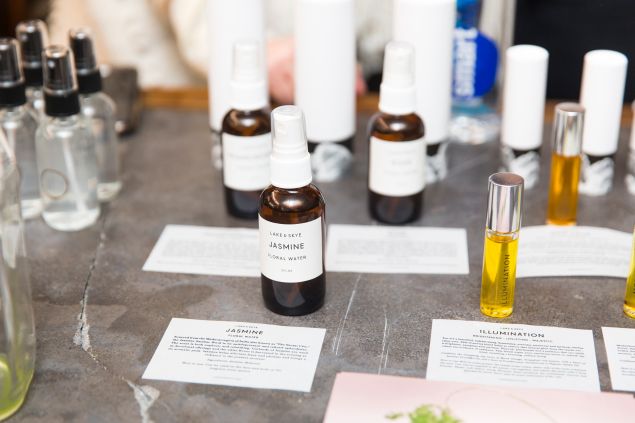 Located on the second floor of Bandier's Flatiron shop, the SereneHouse space reads like a total wellness heaven. The Butcher's Daughter is providing fresh juices, Sun Potion will be hosting a tonic bar, healing oils will be available from Benshen and Lake & Sky is offering aromatherapy products. A film by Poppy de Villeneuve will be on loop and an installation by street artists In Pursuit of Magic will be on display.
From February 10 to 17, there will be 15 classes on offer, with New York's top fitness instructors leading the room and live DJs (including Chelsea Leyland) spinning tunes. For example, Gillian Sagansky will DJ while top yogi Ali Cramer chants mantras; Yoga for Bad People will do downward facing dog to the beats of Chances with Wolves. Taryn Toomey, Nicole Winhoffer, Akin's Army and Jordan Daly are also on the packed schedule.
Also planned are meditation sessions, a book launch for Lauren Imparato's I. AM. YOU. and a Reiki class.
Further, SereneHouse has a legitimate stamp of approval from fashion insiders: MADE at Milk is a partner of the space. And for those who are in shameless pursuit of chic freebies, ALO Yoga will be doing surprise gifting throughout the week.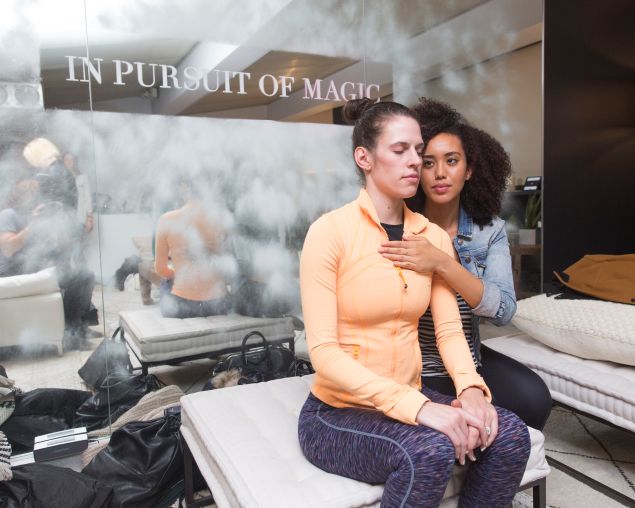 Head over to Serene's site to check out the full lineup, and sign up for a class or two while you're at it.