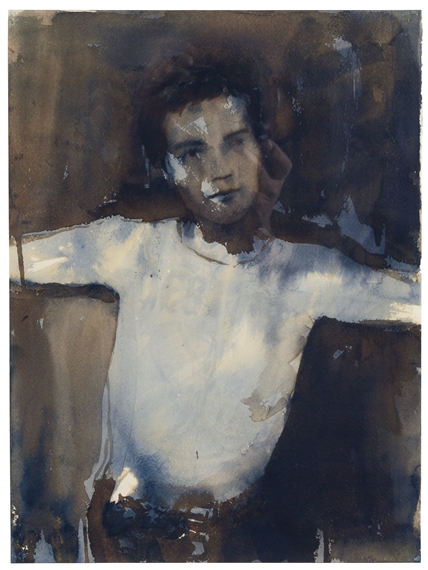 Photographer Dennis Morris, best known for his snapshots of the Sex Pistols and Bob Marley, alleges painter Elizabeth Peyton has infringed on his copyright and he is considering suing the artist. The photographer is upset over Ms. Peyton's use of his 1977 image of singer John Lydon in a painting. Ms. Peyton's work was to be included in Sotheby's contemporary art day sale on February 11, but was yanked by the consignor.
Performance artist Vanessa Beecroft discusses what it's like to work with Kanye West with Artnews. She said: "I do it all for Kanye. My public facade could just go through him now, I don't care."
The New York City Landmarks commission is slated to vote on the fate or 95 properties. However, there is a possibility the commission may clear all of them at once in order to rectify a backlog that has built up on the commission's calendar. If that happens, none of the spaces will become landmarked and risk being destroyed.
The Armory Show will provide a 300-square-foot viewing room that galleries can rent out for $750-per-hour ($1,000-per-hour during the VIP preview) to show off works to clients. Art handling services are available, though they aren't included in the price of the room.
Director and founder of Los Angeles nonprofit art space LAXART, Lauri Firstenberg, will be stepping down at the end of March. Ms. Firstenberg will remain on the organization's board.
Construction is finally getting started on a new building for San Francisco's Mexian Museum at Jessie Square. When the Enrique Norten-designed museum is finished in 2019, it will span 52,000-square-feet.