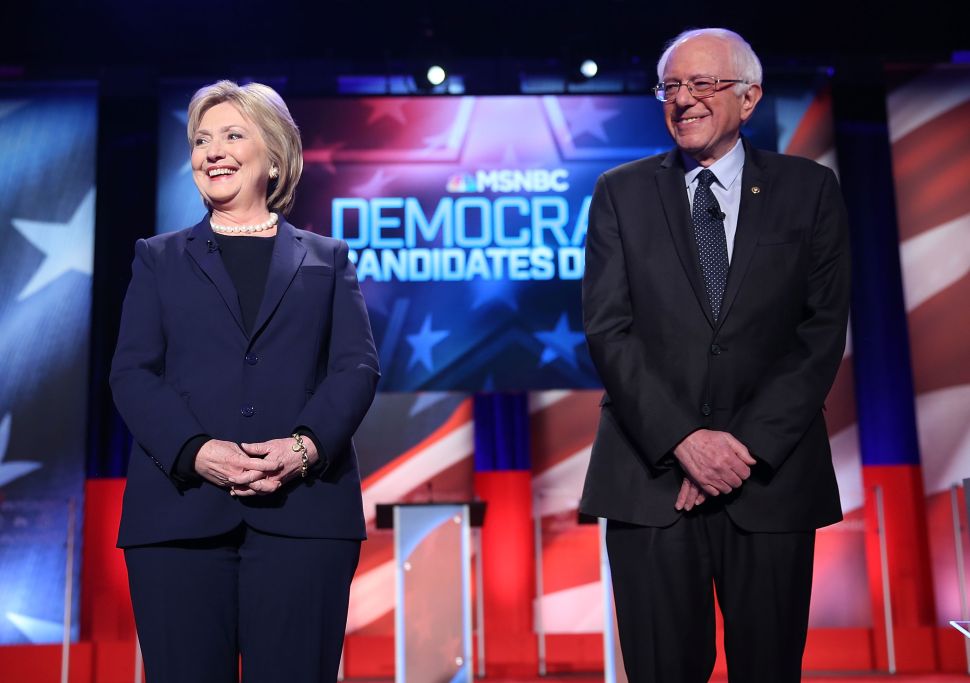 This was the second debate where former Secretary of State Hillary Clinton faced off against Vermont Sen. Bernie Sanders. And while Mr. Sanders continued to propose "pie in the sky" policies, Ms. Clinton tried to focus on substance of policy over ideas.
It is the starkest difference between the two candidates, and gives a clear picture of how each would act as president.
Hillary Clinton
Where she floundered: Obamacare has not been successful. Democrats who have dealt with the system understand this. Ms. Clinton clinging to the idea that Obamacare has been a success and sucking up to President Obama as if it has been a success is not helpful. On paper, Obamacare sounds great, but in reality, it has really hurt the health care system. Premiums are going up, people are losing their health insurance and people are losing money. Her continued insistence that it is a good thing doesn't speak to the average American.
While she has clearly turned her campaign toward social justice issues in an effort to gain votes, Vermont Sen. Bernie Sanders is able to talk about these same issues in a manner that seems like he actually cares. Ms. Clinton, on the other hand, appears to only be addressing these issues because her campaign is flailing. And just like when companies turn toward social justice when their stock prices are flailing, Ms. Clinton's campaign appears desperate. And turning toward social justice won't actually help her campaign enough to win the nomination, it just appears as pandering.
Where she excelled: She used former Hewlett-Packard CEO Carly Fiorina's rhetoric about unlocking the potential of women. While she doesn't agree with Ms. Fiorina's stand point, it was nice to see her adopting some of the language.
She was also very forceful when it came to addressing the issues faced by coal miners and other blue-collar workers.
"And that's why I've come forward with, for example, a plan to revitalize coal country, the coalfield communities that have been so hard hit by the changing economy, by the reduction in the use of coal," Ms. Clinton said. "You know, coal miners and their families who helped turn on the lights and power our factories for generations are now wondering, has our country forgotten us? Do people not care about all of our sacrifice?"
Bernie Sanders
Where he floundered: He continues to struggle on foreign policy. Ms. Clinton has made foreign policy decisions as secretary of state that have been disastrous (Libya, Russia), but Mr. Sanders has not been able to articulate a foreign policy agenda that would actually deal with the Islamic State. He's strong on domestic issues relating to wealth inequality, but he has not come up with a coherent foreign policy agenda.
Where he excelled:  He gave a great answer on criminal justice reformer. Sentencing reform is one of the few issues that Republicans and Democrats can agree on, and it's something Mr. Sanders can use to possibly bridge the gap between the two parties.
"And then in addition to that, the American people are looking around and they see a broken criminal justice system. They see more people in jail in the United States of America than any other country on earth, 2.2 million. We're spending $80 billion a year locking up fellow Americans," Mr. Sanders said. "They see kids getting arrested for marijuana, getting in prison, getting a criminal record, while they see executives on Wall Street who pay billions of dollars in settlements and get no prosecution at all. No criminal records for them."