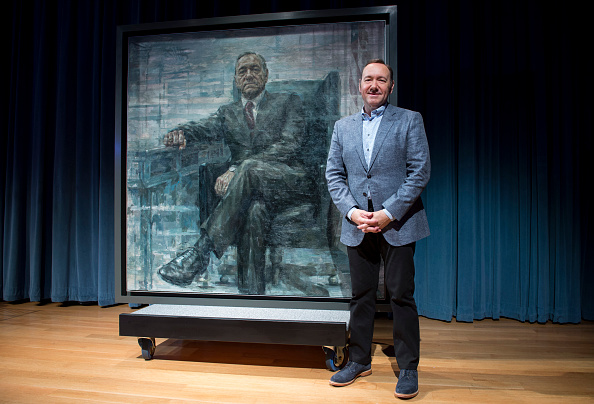 A painted portrait of Kevin Spacey as his villainous character from Netflix's House of Cards, President Francis Underwood, is now hanging in the Smithsonian's National Portrait Gallery alongside portraits of Andrew Johnson, Gerald Ford and Theodore Roosevelt. Mr. Spacey's portrait was painted as a collaboration between British artist Jonathan Yeo and the Smithsonian. The actor said in a statement, "I'm pleased that the Smithsonian continues to prove itself as a worthwhile institution. I'm one step closer to convincing the rest of the country that I am the President."
Mats Stjernstedt has been chosen to curate a joint Nordic Pavilion for Finland, Norway and Sweden for the 57th Venice Biennale in 2017. Mr. Stjernstedt is currently the artistic director of the Kunstnernes Hus in Oslo.
Lower East Side gallery Laurel Gitlen has closed its doors after seven years. The gallery first began as a project space in Portland over a decade ago, before moving to New York. Among the artists it represented were Corin Hewitt, Bill Jenkins and Ryan McLaughlin.
The Contemporary Art Museum St. Louis has promoted chief curator Jeffrey Uslip to deputy director for exhibitions and programs.
Sky Arts will premiere a documentary about the well-intentioned Spanish woman whose botched home restoration of a 1930 fresco of Christ inside a Spanish church was nicknamed "Beast Jesus." According to Sky Arts, the story won't be too hard on Elías García Martínez, but rather focus on the viral story's happy ending.
In Hong Kong, auctioning off vanity plates is a phenomenon. Now, it's become so competitive that one bidder dropped a whopping $2.3 million—the highest price ever paid—for a plate on Sunday with the number 28, which translated in Cantonese sounds much like the phrase "easy money."
The last book by Umberto Eco, who died last Friday at the age of 84, will be published posthumously. A collection of the philosopher's essays from the Italian weekly paper L'Espresso will be published together under the titled Pape Satan Aleppe: Chronicles of a Liquid Society. The book was originally slated to come out in May, but has been moved forward following Eco's unexpected death.