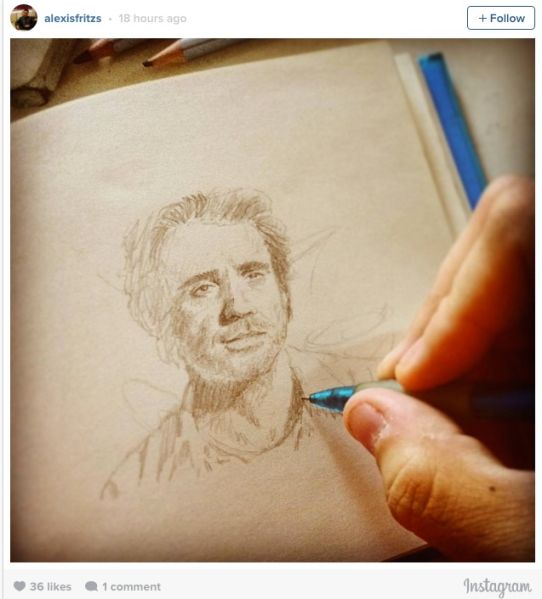 Welcome back to tvDownload's new social media column — written for the people and by the people, like some kind of millennials' Pravda. It's where you can come to find out what the internet is saying about your favorite shows, and to see what new stuff might be worth checking out. You do want to fit in with the rest of us, don't you, comrade?
Hulu's new Stephen King x James Franco x JFK collab dropped on Monday, and people seem to dig 11.26.63, despite its rather cumbersome name. (It's 2016, we shouldn't have to work this hard for a hashtag.)
Here's an interesting fan theory.
And an interesting easter egg?
And now, a moment to appreciate James Franco's facial expressions.
A photo posted by Mustafa Ali Balıkçı (@balikbalikk) on Feb 18, 2016 at 6:45am PST
HBO's new prestige series Vinyl premiered last week, but the tough-guys-in-the-record-industry pilot wasn't exactly a people pleaser.
Regardless, people seemed prepared to give Bobby Cannavale and his show another shot – if only because of all the hype.
Not Kurt Loder, though. The former MTV VJ is decidedly not a fan.
A gripe we can relate to…
Touche. Or should we say, TOUCHE!
There is one highlight, however! Surprisingly, people love the record exec character played by Ray Romano.
But hey… at least the show's got people talking. "And all talk is good talk." – Someone on Vinyl, probably.
We were finally graced with the fifth season premiere of Girls on Sunday, and the episode immediately boasted the most Instagrammable title sequence ever.
Yes, there are things to talk about, like Marnie's so-very-Marnie Wedding…
And how weird it is to see Kylo Ren in a suit and tie.
But seriously, just look at that beautiful effing Instagrammable title sequence!
And finally, Broad City's back for it's third season! All hail Broad City.
Does anyone not love this show? It's like John Waters once said… if you go home with someone and they don't have Broad City DVR'd, don't awkwardly try to peg them.