Welcome back to tvDownload's new social media column — written for the people and by the people, like some kind of millennials' Pravda. It's where you can come to find out what the internet is saying about your favorite shows, and to see what new stuff might be worth checking out. You do want to fit in with the rest of us, don't you, comrade?
Here's what got folks talking this week.
The fourth episode of the X-Files revival aired on Monday, meaning there are only two eps left in the mini-season. But people have already gotten used to having Mulder and Scully back on the air.
Especially the hardcore fans. Their knowledge goes deep.
Hey, guys? You guys? The memes are out there.
Full Frontal with Samantha Bee premiered this week, lending some much needed female visibility to the late night landscape.
With characters like "Hermione Clinton," the show seems to be acing it so far.
And to think, this could have been the new Daily Show.
This week's People vs. OJ was all about the infamous white Bronco chase that captivated America on June 17th, 1994.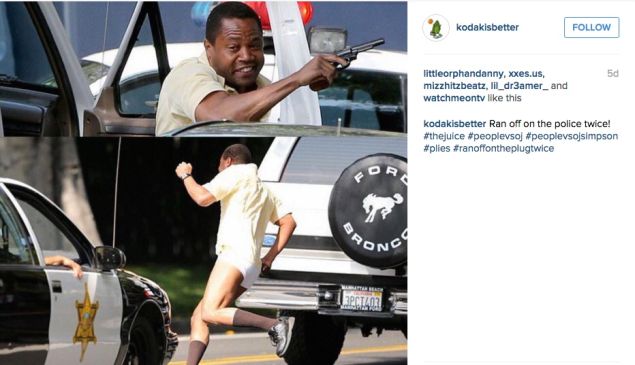 OJ spends most of the episode inside the car, but is eventually arrested at the end of the hour. No way that's a spoiler for anyone, right?
Once again, a lot of the show's gossip is Kardashian in nature.
Ryan Murphy, take note: OJ may have gotten away with murder, but you can't get away with making mistakes on-screen. Leave it to the internet to catch any and all anachronisms.
Too soon to coin #ChobaniGate?
Saturday Night Live has had a run of well-received episodes, and this week's Melissa McCarthy-hosted show was no exception. People particularly lost their minds over a sketch called "The Day Beyonce Turned Black," about the singer's controversial Super Bowl performance.
On the other hand, Kanye West was the musical guest and he drew mockery from just about everyone…
https://twitter.com/Zelkoxxx/status/699006886268510208
Everyone except for Kanye West, who continues to think of himself as a Christlike figure.
Sunday was both Valentine's Day and the mid-season premiere of The Walking Dead, and folks chose to celebrate the latter in some interesting ways.
Korea, represent!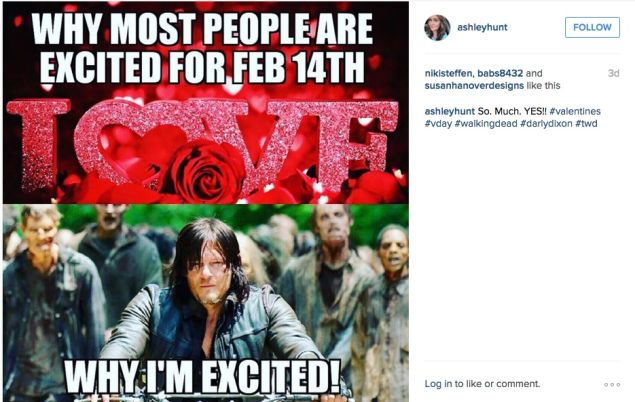 Okay, we get it. People really love this goddamn show.
Almost like it's a religion. Hmmmm. Don't worry, we'll save the think piece comparing zombies to Jesus to Kanye for another week.