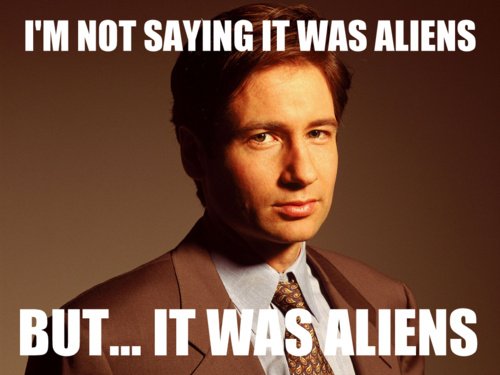 Welcome back to tvDownload's social media column — written for the people and by the people, like some kind of millennials' Pravda. It's where you can come to find out what the internet is saying about your favorite shows, and to see what new stuff might be worth checking out. You do want to fit in with the rest of us, don't you, comrade?
This week's episode of Blackish ventured from its strict comedy format with a special Black Lives Matter bottle episode. And there wasn't so much buzz about it as there was a giant online roar that echoed for several days.
Unsurprisingly, there was also backlash complaining that the episode was racist and unfair to white people. Awww, cry-face emoji.
But then there was backlash to the backlash!
Which led to people revisiting this Donald Trump gem from 2014.
In lighter fare, buzz has begun growing around The Grinder, FOX's comedy about a TV lawyer and a real lawyer who happen to be brothers. The show stars Rob Lowe and Fred Savage and is funny in a meta way that's always a pleasure to see on TV.
Are you a Rob or a Fred? (We're something of a Frob ourselves.)
FOX, are you listening? The people have a request.
The X-files mini-reboot came to an end Monday night, with an episode highlighting a cabal of evil rich people (Carcosa much?) who have been trying to eliminate the human race with technology taken from the Roswell crash. Of course, the ending was ambiguous.
All season, viewers have been split — there was those who found the reboot disappointing…
And those defending the show as a work of genius.
But one thing everyone seems to agree on is that there was a particularly awesome cameo.
Finally, the longest, whitest Academy Awards ever happened. The entire 4-hour ceremony can be summed up thusly: